American Horror Story Roanoke: Season Finale Review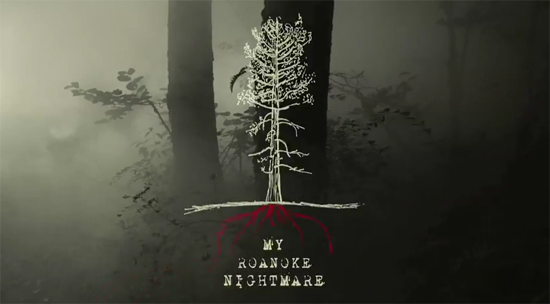 This season of American Horror Story had so many crazy twists and turns that it was sometimes hard to follow, but was definitely worth the watch. As dedicated viewers know, it is very hard to guess what is going to happen next. Instead of switching casts completely after episode 6 like predicted, we simply saw our favorite characters in a different light. I personally enjoyed this switch up. It helped break up the season as well as give more clarification where it was needed. Midway through the season, it was rumored that there would only be 9 episodes but instead we ended with 10. I know that myself and other AHS fans were happy to hear the news. In general, Roanoke was a great season but I am not sure if it compares to what we have seen in the past.
Episodes 7, 8, and 9, both the actors and the original people who experienced the haunting, were sent back into the house for 3 days during the blood moon. To sum it up, everyone dies in some way or another. This includes the production crew, and 3 fan bloggers, one who is played by Taissa Farmiga, who go to the Roanoke house in search of social media fame. It was an action packed 3 episodes, but at the same time it felt rather repetitive. Viewers were told at the beginning of episode 7 that everyone in the house would die except for one person. That person was Lee, but she only stayed alive because she sold her soul exactly like Butcher had. So much happens in those episodes that it hard to explain just exactly how each person meets their fate.
The season finale, episode 10, takes place after the show is completely over and continues following Lee through her life after surviving Roanoke. She goes on trial for murder but ends up being found not guilty. She also has a very interesting interview with Lana Winters, who many remembered from Asylum. The last episode was a whirlwind of emotions and different viewpoints of the action. For example, they show her trial in an "episode" of Crack'd and showed more "footage" of Lee in an "episode" of Spirit Chasers, as well as on the news. I thought that this made things a little more challenging to follow but had me on the edge of my seat trying to piece the puzzle together.
Roanoke had a number of connections to other seasons which makes me wonder how things will tie together in the future. All in all, I really enjoyed this season. It was something completely different from what fans are used to seeing. In comparison, I liked other seasons better but I would still give Roanoke an 8 out of 10 rating. I cannot wait to find out what is in the works for 2017 and I am greatly anticipating watching Season 7 of American Horror Story.