The Holiday Season Has Officially Begun!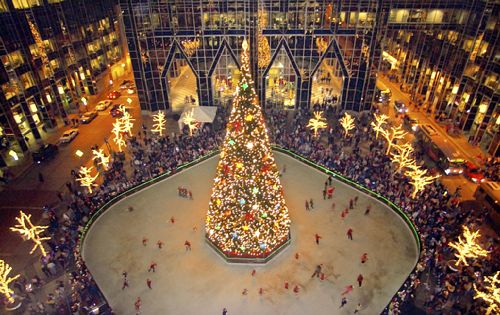 Pittsburgh's annual celebration, Light Up Night, was last Friday marking the official start of the holiday season. The streets were filled with people ready to celebrate an entire day full of exciting activities for all ages to enjoy.
Many students at California University of Pennsylvania look forward to this night in the city and enjoy taking the bus, sponsored by University Housing, to avoid the busy traffic.
This year Comcast's Light Up Night featured concerts by Daya and O.A.R. just a couple blocks apart from each other, various tree-lighting ceremonies, and of course ice skating at the PPG Rink around a giant Christmas tree. Market square was also transformed into a "Holiday Market" again this year.
There were many vendor stands offering a wide variety of things from photos with Santa to homemade fudge and even a free virtual reality experience. To cap the night off, people in attendance turned their heads to the sky over the Roberto Clemente Bridge for a firework display.
Sophomore Katelyn Victor summed up the night pretty well by stating,
"Although it was super packed, it was a wonderful experience and we had a beautiful night for the events. Pittsburgh never fails to impress."
If you missed Light Up Night this year, have no fear, this tradition isn't going anywhere. There is always next year.