Introducing the Blaze Express
A pajama party was held in Residence Hall B on Tuesday to celebrate a new program offered at California University of Pennsylvania. Called "The Blaze Express," Cal U now offers residence hall rooms to be rented out on a nightly basis.
During the festivities, including snacks, music provided by our radio station and activities, Sheleta Webb, Residence Hall director of Carter Hall and adviser to the Rainbow Alliance, provided information about "The Blaze Express."
This service is the only one of its kind in the United States, being the only university to offer this service. The only other schools that do this are in Canada. This is only offered to commuter students, and is intended to be used as a place to study and provide commuter students with an opportunity to enjoy campus life.
"We don't want to infringe on our resident students, but we want to accommodate our commuter students for campus services and events, "said Webb.
There are eight rooms designated to be rented, all single rooms with single occupancy with cable and Wi-Fi provided. A student can rent a room three nights a week, but is restricted to 6 times a month. All rooms are in Residence Hall B on the 1st floor in the East wing (Short wing). All residents follow the student code of conduct, aren't allowed guest privileges and only have access to the East wing.
To rent a room, a student needs register 48 hours in advance through their VIP. The request goes to the Director of Housing, Resident Director Sean McCoy, and the Director of Student Services.
Tyler Lieb, Graduate Assistant, is the hands-on person in the program, and lives in the East wing of the residence hall. Lieb, and a Commuter CA oversee whoever is residing in the rental rooms.
"The Blaze Express" will be available starting next semester.
About the Writer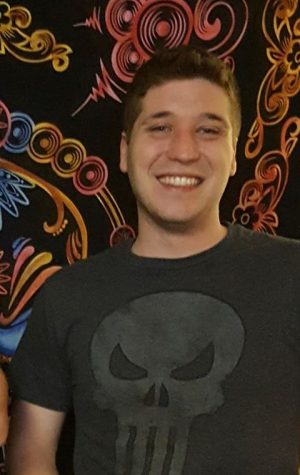 James Rudolph, News Editor
James Rudolph is originally from Pittsburgh and graduated from Central Catholic High School in 2011. From there, he went to Temple University and studied...