Another Homecoming in the Books
This past Saturday concluded the Homecoming festivities here at California University of Pennsylvania. The day began early as many students were finishing up their final touches on Homecoming floats and setting up for the pre-parade event. Despite the rainy weather and freezing temperatures, many students came out to attend all of the Homecoming day festivities.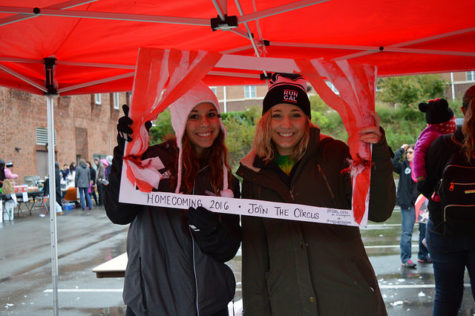 The pre-parade event included tables set up by a variety of organizations on campus. Many tables sold food and warm drinks as well as provided the people in attendance with various carnival games. The Student Activities Board provided face painting, a balloon artist and a petting zoo for all to enjoy as well. Students, alumni and the community were also able to buy this year's homecoming t-shirts.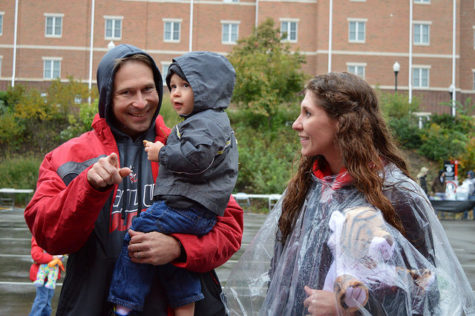 Many students will say that their favorite part of Homecoming day is the parade.
"I thought it [parade] was a lot of fun and the floats that the fraternities and sororities were really well put together and unique," sophomore Alissa Palumbo shared. "I definitely liked the theme this year a lot better."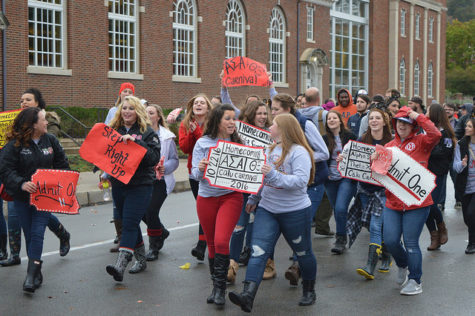 President Jones, the Homecoming Court, last year's Homecoming King and Queen, an assortment of floats put together by the fraternities and sororities, Cal U's band and color guard, local high school bands and a wide variety of other groups were all featured in this year's homecoming parade. Many children look forward to coming to this event due to being able to receive free candy and toys that the parade participants throw out during the parade.
Following the parade, the football team took on Gannon for this year's Homecoming Game. Heading into halftime the Vulcans lead Gannon 14-7 as the marching band took the field and the Homecoming Court got into formation.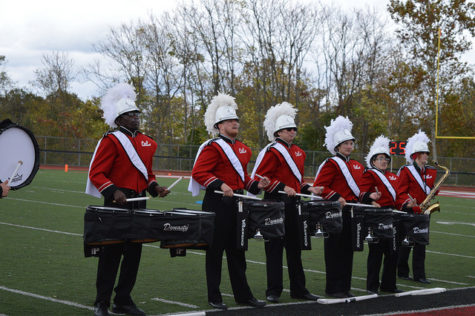 The marching band performed one of their pieces before the crowning ceremony began. Once all members of the court were announced and took their places on the field, junior Jonathan Hershey was crowned as the 2016 Homecoming King.
"This was a once in a lifetime opportunity to run for homecoming and it is very special to me that I was crowned king." Hershey explained.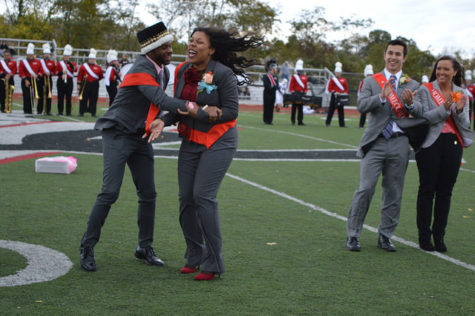 Another touch of suspense was added to this year's homecoming court when it was announced that there was a tie for Homecoming Queen. This year both Lakijai Bynum and Samantha Middlemiss were crowned as the 2016 Homecoming Queens. This is the first year that a tie for the title of Homecoming Queen has occurred at Cal U.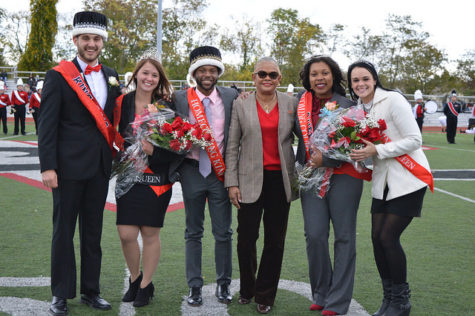 Following the crowning, the court was dismissed and the marching band finished their set. The football team came out of the locker room ready to finish what they had started, putting an end to Gannon's hopes with a final score of 35-14.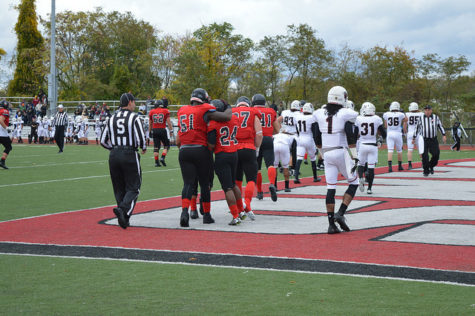 Despite the worrisome weather conditions, the rain held off for most of the day providing everyone with yet another successful Homecoming day.