Cal U recognizes Domestic Violence Awareness Month this October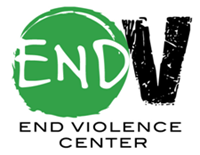 Across the United States, individuals and families are faced with the dangers of domestic violence daily. About one in three women and one in four men will directly experience domestic violence ("National Statistics", n.d.).
By definition, domestic violence is a power and control based sexual, emotional, or physical action against their partner ("Domestic Violence", 2015). Although many are harmed by domestic violence, witnesses of the abuse often do not speak up. In order to combat this, the California University of Pennsylvania End Violence Center will recognize Domestic Violence Awareness Month and continue to utilize Green Dot throughout the semester.
Imagine our campus map with red dots. Each red dot representing an act of violence – or a choice to tolerate, justify, not speak up against, or perpetrate this violence. A red dot is a rape, a hit, or a threat. A red dot is an individual choice to do nothing when faced with a high risk situation.
Violence on our campus is the accumulation of individual choices, moments, values, and actions made by all of us. It is hard to know how many red dots are on our map, but we do know there have been enough to create a culture that sustains unacceptable rates of violence against our community. Violence is not limited to women, but impacts members of our community of every gender, race, background, sexual orientation, identity, socioeconomic class, and ability.
Now imagine adding a Green Dot to the middle of all those red dots on our map. A Green Dot is any behavior, choice, or action that promotes safety and communicates utter intolerance for violence. A Green Dot is pulling our friend out of a high risk situation or having a conversation with a classmate about how important this issue is. A Green Dot is wearing an End Violence T-Shirt, attending Take Back the Night, or choosing to Walk a Mile in Her Shoes.
It is checking in with a friend you are worried about, giving a speech on prevention and violence in your class, or writing a letter to the Cal Times to support victims. It is speaking up when a friend, team member, or even a stranger makes a joke about domestic violence and informing them about the severity of the issue. A Green Dot is simply your individual choice at any given moment to make our campus safer. This October, we pledge to continue creating Green Dots on the map and to bring awareness to Domestic Violence. Do you?
To learn more about Green Dot and the End Violence Center, contact Nancy Skobel at [email protected], [email protected], or read more at livethegreendot.com. The End Violence Center is open Monday through Friday 8 to 4 in 117 Natali Student Center. Follow us on Facebook (END Violence Center – Home of the Green Dot), Instagram (@endvcenter), and Twitter (@CalU_ENDV) to learn more about how you can get involved!