American Horror Story: Midway Review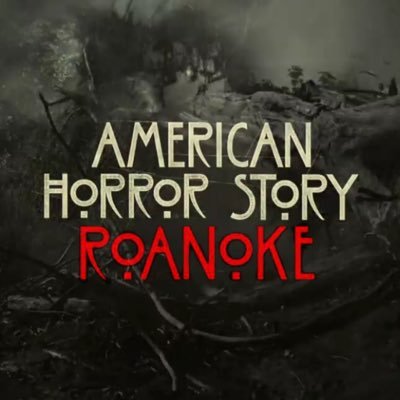 *Review contains spoilers to the current season of American Horror Story. Read at your own risk.*
This season of American Horror Story, Roanoke, has had viewers on the edge of their seats. Episode 5, that aired on October 12th on FX, wrapped up the first part of the season. Main characters, Shelby and Matt, played by Sarah Paulson and Cuba Gooding Jr., just managed to escape with their lives from The Butcher, played by Kathy Bates.
It is predicted that this season will continue with a different story line, or continue the story of one of the secondary characters already seen in this season. So far, we have received a lot of different information on the lost colony, as well as Lady Gaga's mysterious character, but not enough clarity. Some background information was given on her character but not enough to explain exactly what she is and her significance in the show.
Rumor has it that there are only 3 more episodes left. This means that Roanoke will be 3 episodes shorter than the last 5 seasons. Hopefully these closing episodes heading our way will give us some additional insight before finishing out the season.
The producers of the show told the public that all of the seasons and characters do connect in someway. Most people have notice a connection between The Pig Man from this season, and episode 6, "Piggy Piggy", from the first season, Murder House. Throughout Roanoke, there is a pig man who appears from time to time which is almost the same exact character is shown in season 1.
Murder House is also connected to this season in another obvious way. Sarah Paulson's debut character in AHS, Psychic Billie Dean Howard, fully explained the story of Roanoke and the lost colony in episode 11, "Birth", in season 1.
Season 4, Freak Show, also ties into the mix. In episode 5 of Roanoke, fan favorite, Evan Peters' character was finally reveled. He is playing Edward Philippe Mott, who was the builder and original owner of the house. In the beginning of the episode it was mentioned that the last of his ancestors died in Jupiter, Florida. This lead viewers to believed that Edward Mott is related to Dandy Mott, the psychopathic serial killer from Freak Show. Obviously the uncovering of these links have sent fans into an excited uproar, making them even more eager for future episodes.
After episode 5 of Roanoke aired, they reveled a sneak peak for next weeks show. It was more brief than the regular previews and it did look as though we will be starting a new story line next week, leaving behind our latest favorite characters. I am very disappointed to hear that this season may be cut short, and I am sure I am not the only AHS fanatic who feels this way. However, it is refreshing to see that the dots are finally starting to connect and that the seasons are meshing together.
With time running out in the season, there are still so many unanswered questions. The next episode of AHS Roanoke airs on Wednesday, October 19th on FX. Enjoy watching these last few spooky and thrilling episodes leading up to the season finale.