Vulcan Women's Soccer Looks To Rebound After Four Losses
Hang on for a minute...we're trying to find some more stories you might like.
The California University of Pennsylvania women's soccer team is looking to rebound this week, as they are riding on a four-game losing streak.
The team's last four losses were at the hands of Slippery Rock, West Chester, Edinboro, and Bloomsburg- all PSAC opponents. The team lost in shut outs in three of the four matches, only putting up a single point against Slippery Rock. That goal was scored by Selena Fushimi-Karns in the 5' minute of the match, and was assisted by Kira Carberry.
The women's team has only won a single game this year, with their overtime win against Mansfield back on September 3.
Since then, the team has had trouble finding the back of the net, as they have been scoreless in six matches this year. As for the other team's finding the back of the Vulcans' net, they have totaled nine goals against the Vulcans.
However, even with those numbers, Meghan Jayes, the goalkeeper for the Vulcans', is a beacon of hope for the team. Jayes has been playing fairly well this season, despite the results. With a total of 50 saves already this season, Jayes has also posted two shut outs and has a strong save percentage of .847.
The Vulcans have been lackluster in their attacking game, but someone who has stood out is Fushimi-Karns. The senior midfielder/forward has recorded five shots this year, owns a goal to her name, and has started all eight matches this season for the Vulcans.
Fushimi-Karns is one of only eight players to start all eight matches this year. Other players to do so are Jayes, Carberry, Daniela Dell'Aquila, Danielle Koehler, Marissa Antrilli, Danielle Kearns, and Olivia Bryan.
The Vulcans are battling through, however. Dell'Aquila is dealing with a possibly stress fracture, Bryan has been dealing with a back injury, and Julia Darminio is suffering from a concussion. However, the team, even with only three freshman recruits on their bench, have a chance to turn things around and turn a rough beginning into a positive mid season.
The Vulcans, with their veteran squad, will take on West Virginia Wesleyan University on Wednesday, September 28 and then will face East Stroudsburg University on Friday, September 30. The team will not return home for a match until October 8 when they host Millersville.

About the Writer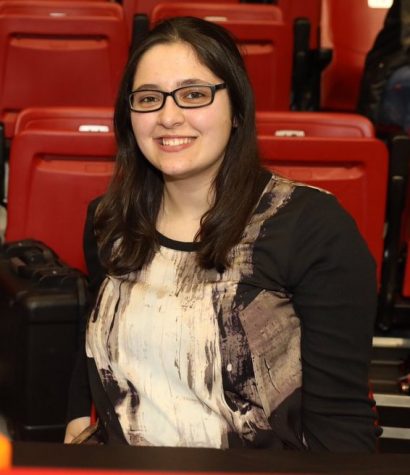 Rachael McKriger, Editor In Chief
In her senior year of college, Rachael McKriger is serving her second consecutive term as Editor-In-Chief of the California Times in the 2017-18 school...