Family Day 2016: Fun, Talent, and Football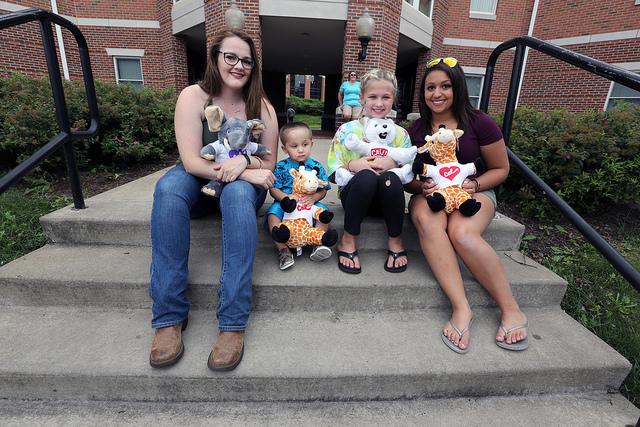 Monica Flickinger, Staff Writer
September 24, 2016
For more than five years, the California University of Pennsylvania has hosted a day for families to visit their student on campus and participate in an array of fun activities.
This year, rain could not ward off the enjoyment of students spending quality time with their families, especially for some students who are away from home for the first time. Saturday's Family Day events were scheduled to take place outside but due to the weather the events were moved inside. Registration began at ten at the Natali Student Center information desk where free Family Day shirts were given out.
The University Choir performance that was originally planned to take place in front of the convocation center, along with the presentation of the Jennie Carter award, was moved to the Morgan Hall auditorium. This performance began at ten and ended in time for the presentation of the Jennie Carter award, received by Alan James. James was a former administrator at the Cal U.
The student center was abuzz with families talking excitedly. There were many activities planned for the day, one of which was referred to as the family fun zone taking place between 11 a.m and 2 pm. Last year, the family fun zone was located outside of Natali on Third Street, however this year the rain location was inside of Natali by the food court.
There was a buzz in the air as everyone walked from table to table interacting with families, staff, and students. For children 12 and under there were a variety of animals to stuff, including small t-shirts with "CAL" written across them for their new furry friends.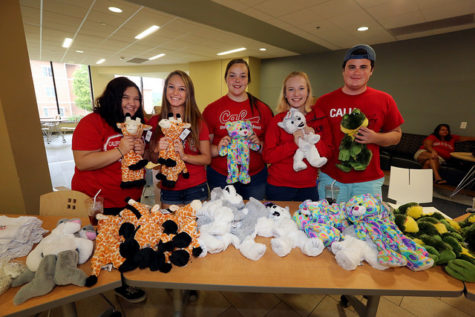 The Health Center was offering blood pressure checks along with pamphlets on how to positively handle stress. Voter registration forms were available at another table while bracelet engraving, face painting, and seat cushion printing were popular among those in attendance.
There were more than just activities; Alex's Lemonade and Rita's were being sold. The New Life organization had snacks available, and the Anthropology club also had donuts and coffee.
Later in the day, a family field day was held for the 11th year hosted by The Wildlife Society's student chapter with activities centered around wildlife.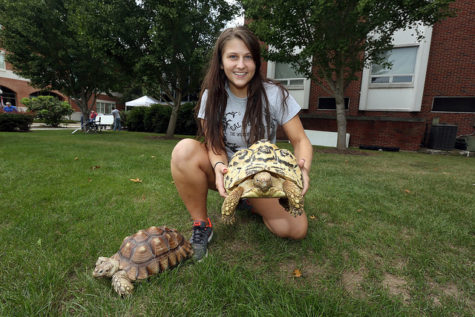 Then, a home football game against Millersville University took place at Adamson Stadium. The Vulcans won the game with an impressive score of 61-0. Before the game a kids zone with inflatables as well as an alumni tent was set up outside of the stadium.
Later in the evening, the president's showcase was held in the evening with proceeds supporting scholarships. Fireworks were to be held after the showcase, but ultimately they were canceled due to the weather.
The weather did not stop students and their families from enjoying their time together, which is what Family Day is all about. It was another successful year of events enjoyed by everyone that attended.