Sweet Movie Reviews with Jonathan Hershey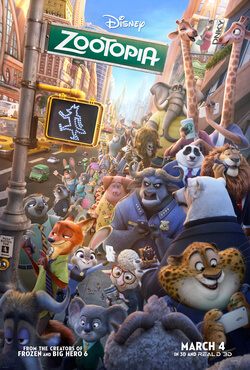 Hang on for a minute...we're trying to find some more stories you might like.
Movie Review for Zootopia
Initial Release: March 4th 2016
Vulcan Theater Showtime: September 16th – 22nd
Zootopia
A mystery, thriller and animated movie all in one surpassed expectations and further affirming Disney's excellence in children film making. Zootopia is not only a great film but has a better story to tell about us as humans despite our species being excluded from the movie. It shows us how to work together despite our different backgrounds, races and stereotypes. A bunny unafraid of being the first of her kind to take on an unfamiliar area with a fox shows us how using the best skills of each individual can be used to each other's benefit. I give this film an 89/100.