Album Review- Hear Tonight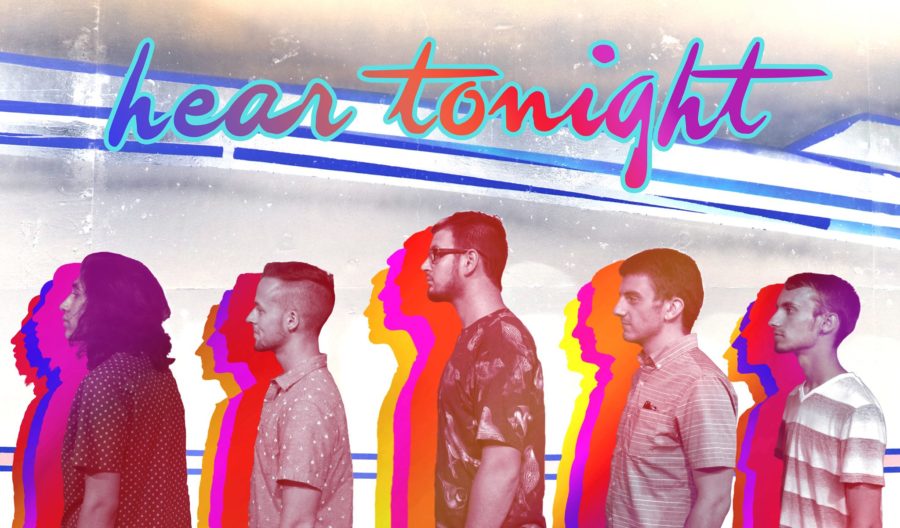 Dan Carmichael, Staff Writer
September 2, 2016
Straight out of California, PA comes a band with skill beyond their years. Hear Tonight is a made up of five musicians and they just released their first full length album this summer. After debuting with their first EP in the summer of 2015, the band got to work for the year by playing shows, mastering their skills and working on the release of "Take Your Time." If you are a fan of bands like Walk the Moon and Young the Giant, you need to give Hear Tonight a listen! These guys are young, fresh and likely the future of indie rock.
It is not hard to tell from the introduction on this album that it is geared towards the Summer vibe. The opening, "High Tide," is subtle and gives you the feeling you would get if the sun was peeking through your blinds and slowly waking you up. The second song, "Airplane," the first single from the album, jumps right in and gets you going. Once that first song gets going, the rest of the album will feel like you are taking a ride down a sunny shore of California. The phrase you may be looking for to describe it is "feel-good music." The production is clean and the lyrics are well composed. The music itself seems like it was carefully created in order for you to really settle in and feel the good times. The album runs through 9 tracks in a total of 34 minutes. Do not let the run time fool you. Though it may feel short, it covers everything it needs to without diluting the quality of it like some albums. This is the perfect album for a drive through town, a cookout, or even just to vibe with.
Hear Tonight has been tearing up the pavement this last year. It seems like every time you blink they are playing a new show. Last night they played at the Underground Café, offering a captivating hour long performance. Throughout the rest of September, they will be playing 7 more shows. You can find more details about them if you check out their Facebook page or go to their website. Also, just announced, they will be opening for Jesse McCartney at California, PA on October 6th in the Convocation Center. This show will be free for everyone. You can live stream all of their music on Spotify or buy their albums on their website.
Average Critic Rating: N/A
My Rating: 84/100