More than 400 students volunteer for Cal U community
On April 23, students from California University of Pennsylvania gathered on Saturday morning to participate in the annual "Big Event." This annual volunteer event garnered close to 400 Cal U students and around 30 Cal U student clubs and organizations to volunteer to help around the California, Pennsylvania community.
The Student Government Association and the Volunteer Office, the offices that prepare and organize for the event, arrived at Cal U as early as 6 am to begin setting up for the five hour long service event. However, the preparation began about a month prior to the actual event. For months, Justin DiPerna, Vice President of the Student Government Association and the head of the Big Event Committee, had been busy contacting and visiting various community residents and sites.  He, along with the help of the Big Event Committee, shopped and organized the various supplies needed for the service event and distributed the near 400 students to the various community site locations.
On the day of the event, students began filing into the Performance Center where they would learn about where they were going for the day and what service they would be doing. Students began appearing at 8 am and it was not long until a huge line snaked around the Natali Center. Various clubs along with almost every Greek organization attended the annual event to service the community that so generously hosts them for the majority of the year. The Cal U football team even arrived at their site, The Village, hours earlier where they helped clean the outside vicinities. The students spread across the community where they mowed lawns, freshly painted fences, raked leaves, and other various service projects.
At the end of the day, the students returned to the Natali Center where everyone sat down together to enjoy lunch that was hosted by AVI Food Services. Following the lunch, the awards for Greek Week were presented. Delta Zeta won first place for sororities for the fifth year in a row, followed by Phi Sigma Sigma, and third place going to Alpha Sigma Tau. FIJI placed first in fraternities, with second going to Sigma Tau Gamma, and third going to Delta Chi.
Overall, The Big Event was once again a huge success with large student involvement. It shows the dedication Cal U students have for volunteer work and community service as well as the appreciation students have for their fellow neighbors. Vice President of the Student Government Association, Justin DiPerna said on the event, "The big event was an amazing event for the community. Planning the event was an experience I will never forget."
About the Writer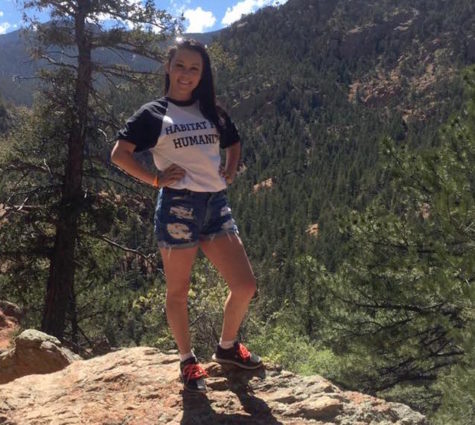 Mari Boyle, Opinions Editor
Mari Boyle is so excited to take on the position of News Editor for the Cal Times to continue to showcase the great and varied perspectives of Cal U students...