Can you be fired for speaking your mind? Maybe.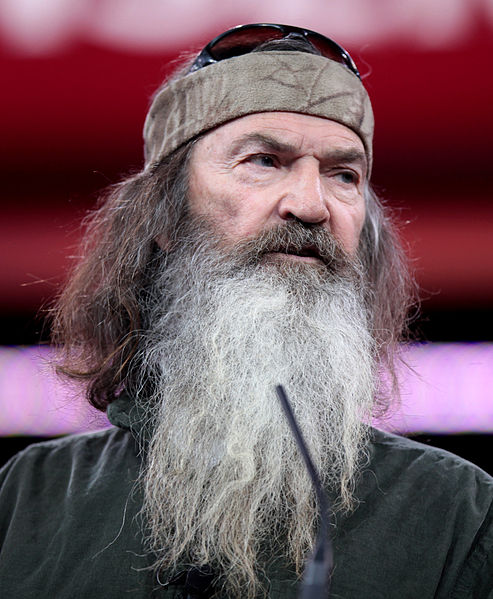 Most people are aware of what the first amendment protects. Usually the first thing that comes to mind is "freedom of speech", which is an American citizen's most basic right. The first amendment allows citizens to have freedom of religion, speech, press, petition, and assembly.
Sure, all of these liberties are important, but free speech seems to be the most valued by citizens. People seem to use the first amendment as their reason why they believe it is acceptable to slander religious groups, harass other individuals, and express their very bold opinions in a public forum such as Facebook or Twitter. While it is their right to express their opinions, their actions may still have consequences despite the protection of the first amendment—particularly, backlash from his or her employer.
If a citizen is employed by the state or federal government, then an employer cannot seek retaliation if an employee is exercising their freedom of speech according to Workplacefairness.com. However, that does not stand true for those individuals employed by a private entity. The first amendment, along with the fourteenth amendment which disallows state and local governments from infringing on those rights, do not cover an individual if they are not employed by the government. A private employer has the right to discharge you from your position if they do not like or agree with what you say.
Now, you might think that a private corporation only has the right to fire or demote you from your position if you are saying things they do not agree with at work or on your corporation's website or social media but you would be wrong. A private employer still has the right to let you go if you are posting things on your social media account and/or blog that does not align with their belief system.
While some may see this as "eavesdropping" or cruel of an employer, it really is not. If an employee is representing an organization, they should not be putting that organization's reputation at risk. If an employee is being disrespectful, straying from their company's beliefs and values, and shining bad light on their employer via their social media presence, I do not see a problem with their employer either demoting or firing them. If an individual chooses to put their employer's name on their profile, then their actions are reflective on the organization.
Take Wendy Bell's situation with her racially profiling the Wilkinsburg gunmen and making comments about an African-American restaurant worker on her Facebook page. The former WTAE-TV reporter wrote on her Facebook page, "You needn't be a criminal profiler to draw a mental sketch of the killers who broke so many hearts two weeks ago Wednesday", "They are young black men, likely in their teens or in their early 20s. They have multiple siblings from multiple fathers and their mothers work multiple jobs. These boys have been in the system before. They've grown up there. They know the police. They've been arrested". She then went on to talk about a restaurant worker her and her family encountered in South Side, saying he was "hustling like nobody's business", and "I wonder how long it had been since someone told him he was special".
Bell later apologized on her Facebook page after receiving a sustainable amount of hate for her initial post. Though she publically apologized, she was still let go from WTAE. Hearst Television, WTAE's parent company, released a statement stating they ended their relationship with Bell, and that her comments on her WTAE Facebook page "were inconsistent with the company's ethics and journalistic standards."
When speaking on a public forum, especially as a journalist in Bell's case, one must really take into consideration what opinions and beliefs they are sharing and in some cases, endorsing. Individuals look to those in the spotlight as "opinion-leaders" and "tastemakers", so whenever they come out with a bold opinion they tend to lose credibility and not be seen as fair and unbiased. While a journalist has the obligation to stay objective, there is a difference between impartially reporting on a situation and using social media has a platform to pass judgment.
Bell was essentially endorsing racially profiling suspects in an on-going investigation from a WTAE platform. She was indirectly saying "Hey, WTAE believes that the gunmen in the Wilkinsburg shooting were African-Americans who had a rough upbringing", which clearly did not align with their ethics and belief system nor seemed to be their opinion on the investigation, hence her dismissal from the organization.
While it is important for an individual to remain authentic and true to himself or herself, there is a very thin line between sharing an opinion and endorsing an opinion. An employee should have the right to express their thoughts whatever way they see fit, but an employer should also have the right to step in if they believe an employee is putting the organization's reputation at risk.
'Duck Dynasty' Star Phil Robertson also saw similar consequences as Bell after he made anti-gay remarks in a GQ interview in 2013. A&E Network made a statement saying that Robertson's views did not reflect those of the network, and that they were "disappointed" to read what he had said.
But could have discrimination laws helped Bell and Robertson's cases? According to an article from the Huffington Post, which discussed whether or not an employee could be let go for political beliefs, Title VII can protect employees against retaliation for discrimination. Though Bell and Roberson were not technically discriminated against, they did experience retaliation for speaking their minds. Therefore, it may be seen being discriminated against for not having the same opinion or point of view as their employer. However in WTAE's defense, Bell was releasing her statements from a WTAE platform, so it did appear that they were in agreement with her views. Robertson on the other hand was not releasing his statements on a Duck Dynasty of A&E platform, but rather a personal interview.
Nevertheless, it seems free speech is not as free as some may think.