Albums of the Week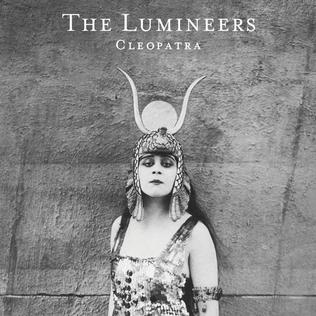 Dan Carmichael, Cal Times Contributor
April 15, 2016
Cleopatra – The Lumineers
With the rise of Mumford and Sons in the folk rock genre came a new group, The Lumineers, who released their first, self-titled album in 2012.  After this album was released, the band coasted for a while off their current success and eventually fell silent.  What many fans may not know is that the band originally formed in 2002 after lead singer, Wesley Schultz' best friend and drummer, Jeremiah Fraites' brother fell victim to a drug overdose.  Schultz began writing music to help cope with the loss of his friend and they eventually found members to create a full band to really display the music they had been making.
After a three year break, the Lumineers announced that they would be making their second, full length album back in 2015.  In 2016, 3 songs were released as singles before the album made it to store shelves.  The first song, "Ophelia," shows visions of their first album, with a slight maturity level added.  For the rest of the album, which spans through 11 songs lasting just over 30 minutes in length, nothing is beyond expectations.  After giving the album a thorough listen through numerous times, it has grown on me more than I had expected.  I do not think it will ever surmount the popularity of their first, nor will it break any records or win any awards.  "Cleopatra" provides  for a fairly somber listening experience with some upbeat songs thrown in every now and again.  The first album had more fun, light hearted instrumentals than this, but the messages are still serious within both.  I do not find many low points with this album. Some may find it to be a little boring, though it is very solid and refreshing from start to finish.  All the same, I do not see all that many high points.  The Lumineers will be going on a tour throughout the Summer, though they will not be coming very close to the Pittsburgh area.  If they continue to grow in popularity after this tour, I imagine they will not take as much time to release a third album and then they may have a larger tour around the area.
Average Critic Rating: 70/100
My Rating: 78/100
Junk – M83
M83 is a French electronic band who specializes in synthpop.  They formed in 2001 when they released their first, self-titled album.  Since then, they have released seven, full length studio albums including their newest album, "Junk."  It was not until 2011 that the band saw their first song finally reach into the top 100 of various charts.  M83 has been known for making loud instrumental music, full of reverb, with soft vocals throughout.
"Junk" provides nothing short of what is expected.  M83 has continuously been unsurprising with their music.  The most shocking thing about this album is the length.  "Junk" contains 15 tracks reaching 55 minutes in total.  It seems that more and more music falling under this genre does not make it past the 45 minute mark.  All the while, the length of this album does not help it any.  It lacks much content. It just moves from one song to the next without much grace.  From one song to the next, there is no consistency.  It seems that the instrumentals go off on a tangent with the passing of each song.  One positive surprise of the album was that Beck was featured on a song.  I feel that his song was the best on the entire album.  Where this album lacked consistency, it did provide a gateway for the band to expand upon their current sound.  They will be able to see which songs become popular and better develop their future sound accordingly.
M83 has been seen among the top 15 bands to play at numerous music festivals this Summer.  They will also be headlining a show in Pittsburgh in early June.  Their tour will stop at a few venues in Ohio, as well as Maryland and Virginia.  Half of their tour will take place in Europe where their fanbase is much stronger.  They have been said to put on a good night show and if this is your style of music, you should definitely plan on seeing them live when they make their stop through.
Average Critic Rating: 71/100
My Rating: 68/100