New Head Football Coach Looks to Develop Family Environment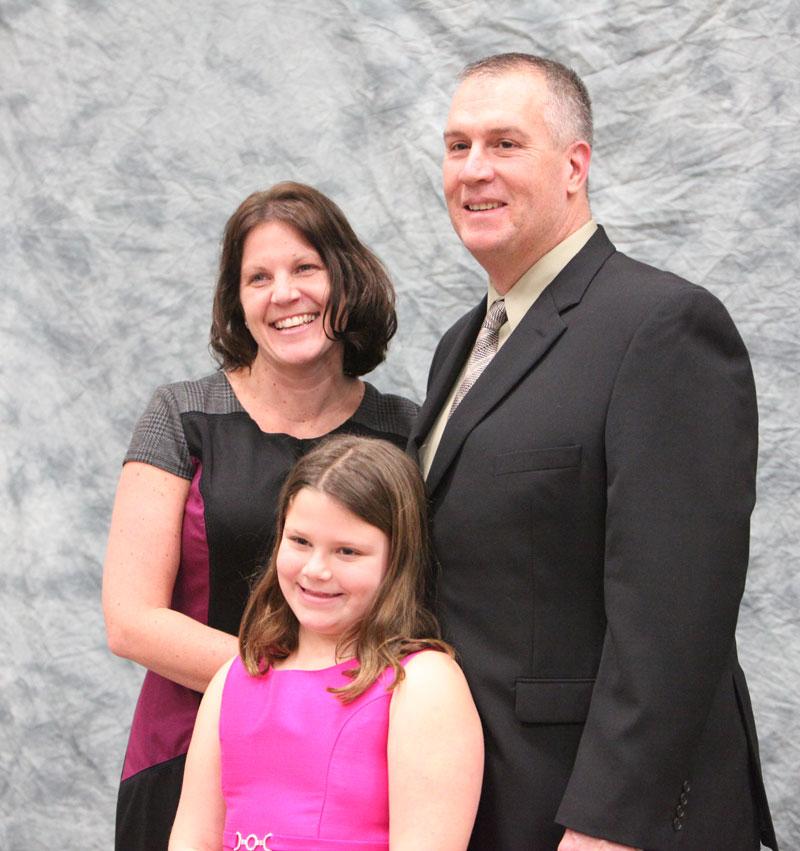 Bradley Britvich
April 1, 2016
Ascending the staircase to the second floor of Hamer Hall, which is always hot and smells of chlorine because of the swimming pool on the first floor, a large wooden sign proudly welcomes you to California University of Pennsylvania's Football Department.
    While the sign may look old, it is undoubtedly sturdy. The office space through the door beside it seems bright and new, with pictures of players of the past and present adorning the walls. But not only does this invoke the feeling of bravado, it also emanates hope, and that is most likely because of one man, the inhabitant of the corner office with the title of head coach.
     Gary Dunn was hired as the new head football coach for the Vulcans earlier this year, though he is no stranger to the campus or to the area. His love of the game of football is as deep and as clear as his pride in the places he grew up and spent his youth.
    "I actually started playing when I was in the fourth grade, at St. Catherine, a Catholic school in Pittsburgh," Dunn said. "From there I went to Seton-La Salle High School in the South Hills of Pittsburgh, and from Seton-La Salle to here. I've been at it since the fourth grade."
        Dunn was a four year starter for the Vulcans from 1991-94 and was captain of his team. It is no wonder, even now, that he was a successful player. He stands tall, is broad in the shoulder and, although there is some gray in his hair, he looks formidable as he sits in the office which he is clearly proud to have.
      He came to Cal U intending to earn a Bachelor's Degree in political science, which he did, but during his time here he realized that football was his true passion and that he wanted to make a living doing it.
     "When I was in college I knew that I wanted to stay in football, stay in the game," Dunn said. "I love to compete. Coaching allows you to still have a competitive nature. After my time as an undergraduate, I was lucky enough to be a graduate assistant coach and that's when I kind of knew that I wanted to be a coach, because I played for some great guys that meant a lot to me. When the opportunity came for me to stay after my undergrad, that's when I knew I wanted to be a college coach."
     But Dunn isn't just about business. His office doesn't have many adornments that aren't football related, but he does have a picture of his family behind his desk, next to the one of his former team and in front of a football signed by his former players. It isn't a rare thing to see his daughter, Sydney, who is seven, around the office as she waits for her father to take her to dance classes on the floor below. His wife, Melissa, also works on campus as the director of Student Activities and Leadership. They met at Cal while in graduate school. They currently reside in the Belle Vernon area, which is only minutes from campus.
        "It's great to be here, to be able have my daughter in the office a couple days a week and to have her around and my wife close," Dunn said. "It's awesome. A lot of our assistant coaches have kids and I want them to be around, I want our players to be able to see us interact with our families, with our wives, and to really have a family environment as much as possible."
     Along with Dunn returning to his alma mater came a retooling of the football program at Cal U, with Mike Craig being hired as a defensive coordinator on Feb. 22 and Pete Davilia being hired as a defensive backs coach on March 17.
        Craig worked with Dunn during his time coaching at Duquesne University. The two parted ways, but Dunn contacted Craig about coming to Cal when he was hired last month. Craig then left his job at St. Francis University in Loretto, Pa.
    "I decided to work for Coach Dunn when he called me for two reasons: one, because Cal is close to home, and two, because I know Gary has high expectations and knows what he wants for this organization," said Craig. "Also, he is a competitor but he's also the nicest person. When I decided to leave Duquesne, he was the one who wished me the best and we kept in touch."
    Craig, who is married and expecting a child, also believes that Dunn's desire to build "team-familiarity" is the exact direction the organization needs to go.
        "I know that family means a lot to coach Dunn," Craig said. "His daughter is always around the office, and I wanted to come somewhere where my wife could be comfortable with visiting me at work."
      Not only does Dunn hope to integrate a more family-oriented feeling to the football organization, he also realizes that community service should be an important aspect to creating a relationship with the university and the football team.
       "College football is all about building relationships," Dunn said. "When I first started, I sat them all down and asked each and every one of them what they like and what they don't like about the town and the university of California. Almost all of them said the perception of the football team. 'It's not a reality,' they told me. 'We're good guys, we want to get involved.' They want folks to come and support them and come to the games, and they understand the way they do that is to go out and support other people."
    Since coming to Cal, Dunn has tried to help his players change the perception held by others by having them involved in events in and around campus, such as volunteering at the California Fire Hall fish fry's every Friday, volunteering to pack lunches for underprivileged kids at the Methodist Church in town, and going to men's and women's basketball games together as a team.
         "At the end of the day, Coach Dunn wants this team to be all they can be and to meet their challenges," Craig said. "He has such a long background and it means a lot to me to play for him and help him make the necessary changes to be successful."
    By mixing family, community service and a love of football, Dunn believes that these things will be able to propel the team to success.
    "It's not all about wins and losses, but it's a big part of having a successful team," Dunn says. "This is home, and I'm happy to be here. I hope we have lots of things to celebrate when the time comes."
     The Cal U football program would also like to welcome all students to an open practice on April 7 at 8:15PM at Adamson Stadium. Follow @Vulcansfootball on twitter for more information.
About the Contributor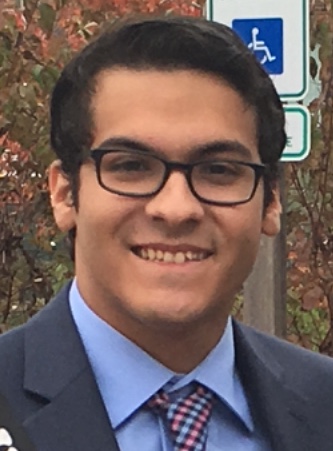 Jose Negron, Editor in Chief
Jose Negron has been involved with the Cal Times since his first semester of his freshman year in the fall of 2012. He served as Sports Editor for two...