On Tuesday, Sept. 26, 2023 join Vulcan Nation in supporting the sixth Annual Athletics Day of Giving, with 36 hours of giving and the chance to make a difference. Alumni and friends have helped contribute over $140,000 to help fund scholarships for student athletes.
This year's fundraising goal is $40,000. When one is donating, they can choose to give to the generic student athlete scholarship fund or they can give specifically to one of the 16 teams.
Randi Minerva, the Executive Director of Annual Giving and University Advancement, highlighted the sense of connection teams have whether past or present Vulcans. Minerva stated, "Those are your people still." Minerva also highlighted the importance of teams supporting each other and knowing that the previous players are supporting the current ones. She also mentioned how anyone can donate, not just alumni, or fans, but also friends and family members.
There are 36 hours available to blaze towards a common goal. Starting at 8 a.m. on the 26th and going until 8 p.m. on the 27th, help highlight the over 400 student athletes on campus and their dedication inside and outside of the classroom, as well as their commitment to their team and involvement in the community.
Story continues below advertisement
Alayja Floyd, a Senior majoring in Health Science with a concentration in Pre-Athletic Training, has served as Captain for the last two years on the Women's Volleyball team, where she plays as a Middle Hitter. Floyd, who has been playing Volleyball for 9 years, highlighted the importance of athletics and stated, "It's important for people to support athletics because athletes can't go through this journey without the support of others. All around us, there are groups of people that help mold and shape athletes into they person they want to be."
For Floyd, athletics is more than just a sport, but also a family. "I lost my dad at the age of 13 and realized that pursuing my athletic career in college was going to be one of my biggest goals growing up. Now that I'm finally here I am more than grateful to have the support system I have within my team, classmates, and coaches. I believe that the 6th Annual Athletics Day of Giving amplifies my love for the sport and reminds me why I chose to be a Vulcan in the first place."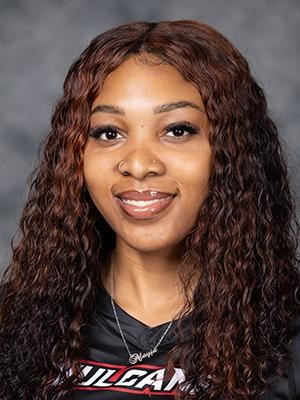 The Vulcan Volleyball team will be kicking off their PSAC Home Opener on Friday, Sept. 22 at 6 p.m. in the Convocation Center. Be sure to head to the game to support the Vulcans.
Payton Smith, a Senior majoring in Mathematics and who is a Goalkeeper on the Men's Soccer team, stated he chose Cal, "because my high school would come here in the summers for a soccer camp. So I was already familiar with Coach Emedin and the campus."
Smith has been playing soccer for 15 years and spotlighted the importance of people supporting and donating to athletics stating, "It is important because donating money can help the athletes get more resources to help them perform better or keep them safe."
He also encouraged students to attend games and stated, "if the student body comes to more sporting events it will motivate the athletes and hopefully lead to better results for athletics here at Cal."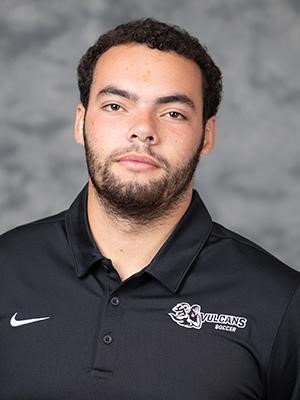 Cheer on the Vulcan's Men's Soccer team at Phillipsburg Soccer Facility on Wednesday, Sept. 27 at 6 p.m.
When it comes to the Annual Athletics Day of Giving, it is important to highlight the various ways supporting and helping fund athletics can impact student athletes. Ashlyn Hornick, a Sophomore on the Women's Swim Team majoring in Graphic Design with a minor in Digital Media Technology stated, "It's important for people to support athletics so that athletes can have opportunities to travel without having to worry about the cost coming out of their own pockets."
Hornick competes in the Sprint Freestyle and Breaststroke events and has been swimming competitively for 10 years. She stated that she chose to be a Vulcan, "because I was instantly drawn to the fun and energetic atmosphere of the team. I knew right away that I wanted to swim for Cal for the next 4 years."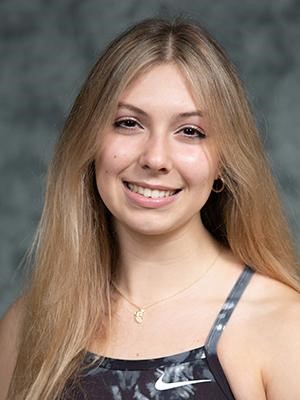 Be sure to come out and support the Vulcan's Swim team on Saturday, Oct. 21 at 1 p.m. in Hamer Hall for their first home swim meet.
Elihu Bey, a Junior majoring in Criminal Justice who is a Defensive Lineman on the Football team, focused on the importance of the campus culture. He chose to be a Vulcan because "the environment and the team fit me."
Bey stated, "athletes usually do a lot of community work outside of sports." Bey has been playing football since 7th Grade and showcased the sport stating, "football is about more than just the game, it is for the people around you."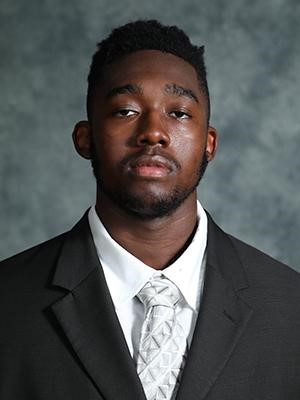 The Vulcan's Football team have their next home game on Saturday, Sept. 30 at Noon; so, be sure to attend.
Jordyn Reynolds, a Sophomore majoring in Middle-Level Education with a concentration in Science and a minor in K-8 Special Education, is a member of the Vulcan's Track and Field Team. Reynolds competes in the Shotput, Discus, Hammer Throw, and Weight Throw events. She has been involved with Track and Field since she was in the 4th Grade. Reynolds stated, "I chose to become a Vulcan more because of academics than athletics. This was just a bonus. Coming to Cal as an education major was a great move."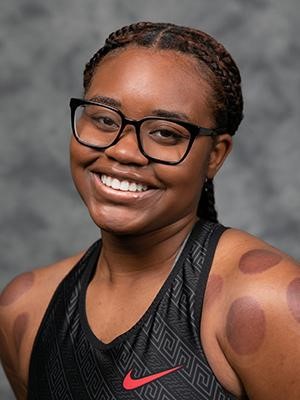 While the indoor track season does not kickoff until December, be sure to support the Men and Women's Cross Country Teams as they travel to Bethlehem, PA on Saturday, Sept. 30.
No matter one's background, athletics has the power to bring everyone together. Rooting for our fellow Vulcans and supporting the Vulcan Nation is a team effort and that is noticeable campus wide.
Who can make a difference? You can Vulcans! Be sure to donate, share, and support the 6th Annual Athletics Day of Giving by clicking here.