On Friday, July 28 several PennWest families gathered at PNC Park in Pittsburgh, PA for the annual University Night. As the Pittsburgh Pirates faced off against the Philadelphia Phillies during Yinzerpalooza, attendees received their reversable PennWest/Pittsburgh Pirates bucket hat. Attendees were encouraged to mingle and connect with alumni, faculty, staff, and current students during the pregame festivities.
This was the sixth University Night hosted by Cal and the first PennWest Night. With attendees from California, Clarion, and Edinboro, it was truly a celebration of the integration. With networking made possible due to the reception and pregame activities, including a nacho bar.
Tony Mauro, Associate Vice President-University Development & California Campus Administrator highlighted the importance of PennWest collaborative nights and events. Mauro stated, "It is important for our student, alumni, donors, faculty, staff to be able to attend events such as PennWest Night at PNC Park because it instills a sense of pride and community that they are all part of a larger like-minded group.  We can celebrate our campus and PennWest affiliations."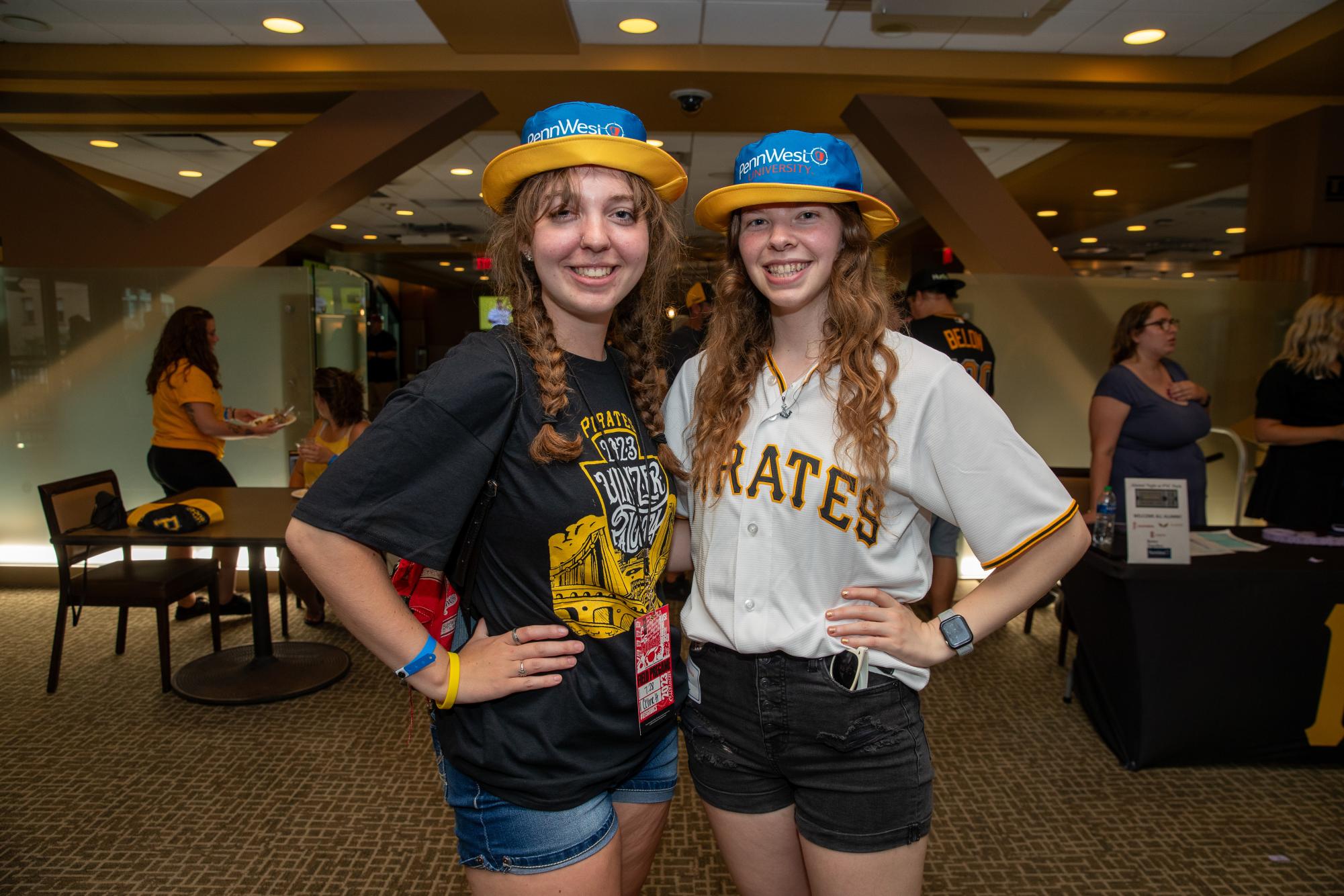 Before the game started, alumni and Student Trustees, Rachel Kister from Clarion and Sarah Seader from California, were able to attend batting practice. This was a great opportunity to get a behind the scenes look at pregame rituals and become fully immersed in PNC Park. Batting practice attendees were able to stand on the field behind home plate and watch both teams warmup. During batting practice, the Pirates pup in collaboration with Guardians Angels Medical Service Dogs and PNC Bank, Bucco, could be seen playing with a ball meeting some of the players.
Story continues below advertisement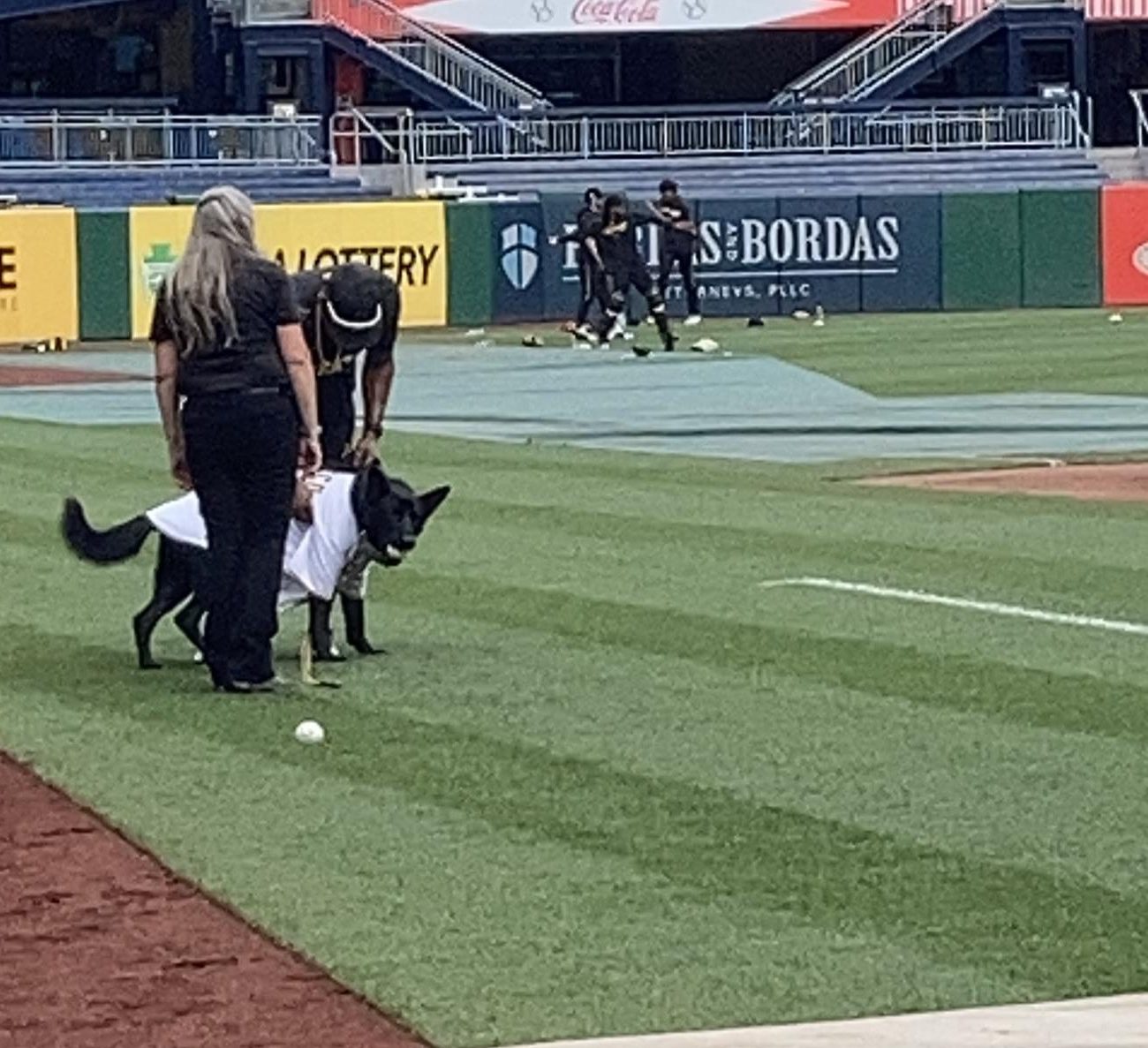 One highlight of the night was the ceremonial first pitch and catch done by Alumni of California. In attendance was Donna Wright, a former employee at California, with her family and friends including Bob Wright, Nate Wright along with his wife Sarah (Smith) Wright, and Jean Smith. Throwing out the first pitch was Nate Wright to his father Bob Wright.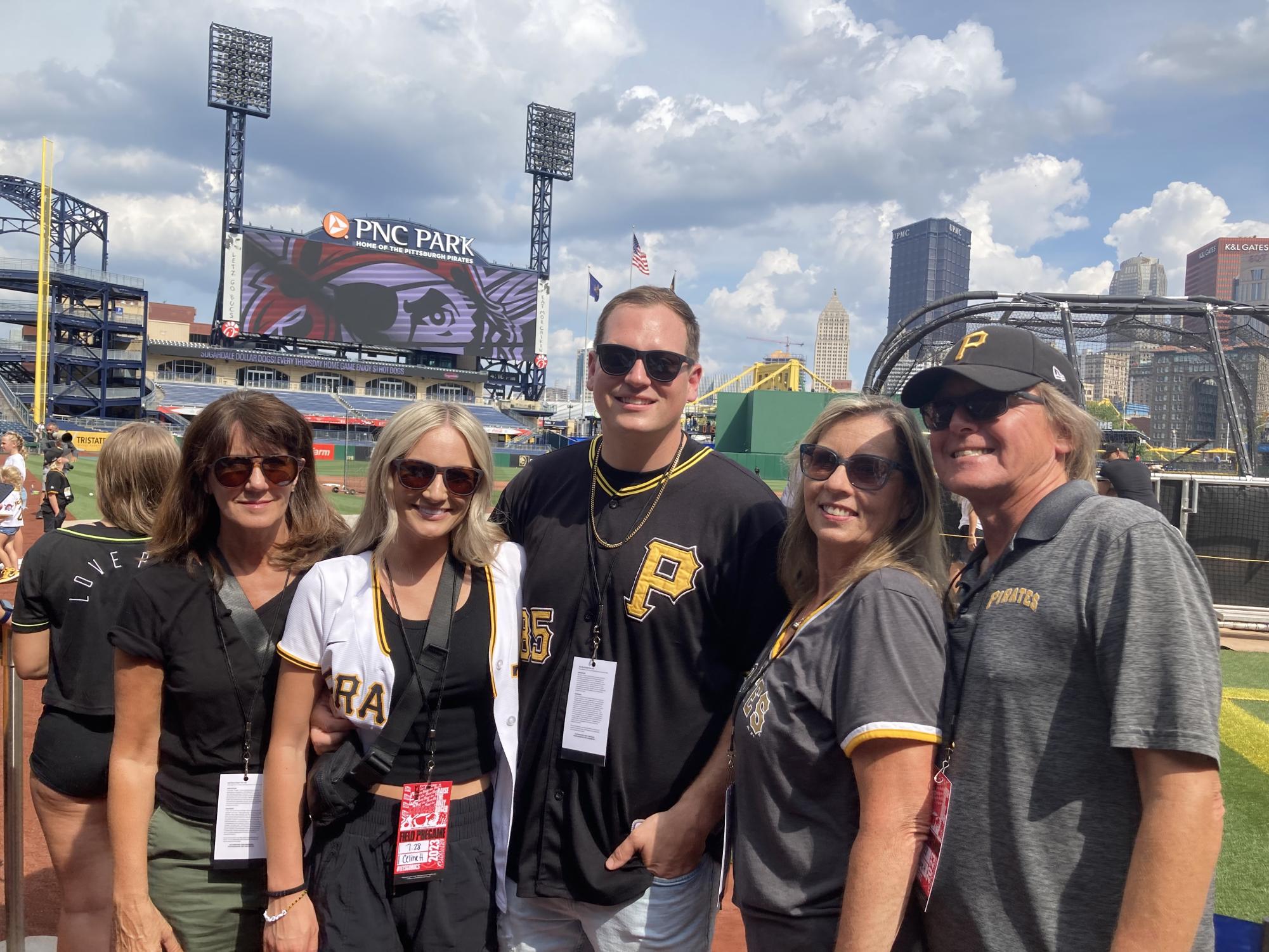 Justin James, Development Officer at California and the Black Student Union (BSU) Advisor, said his favorite part of the game was being on the field for the first pitch. James said, "I helped to facilitate the logistics of Nathan Wright '12 throwing the first pitch with Josh Avart '11 of the Pirates. Josh and I were both Sports Management majors during our undergrad. While I was on the field, I ran into another former classmate who works in promotions for the Pirates, Blaze Laboon '11. I also met Pirates' majority owner Bob Nutting. It was an awesome opportunity."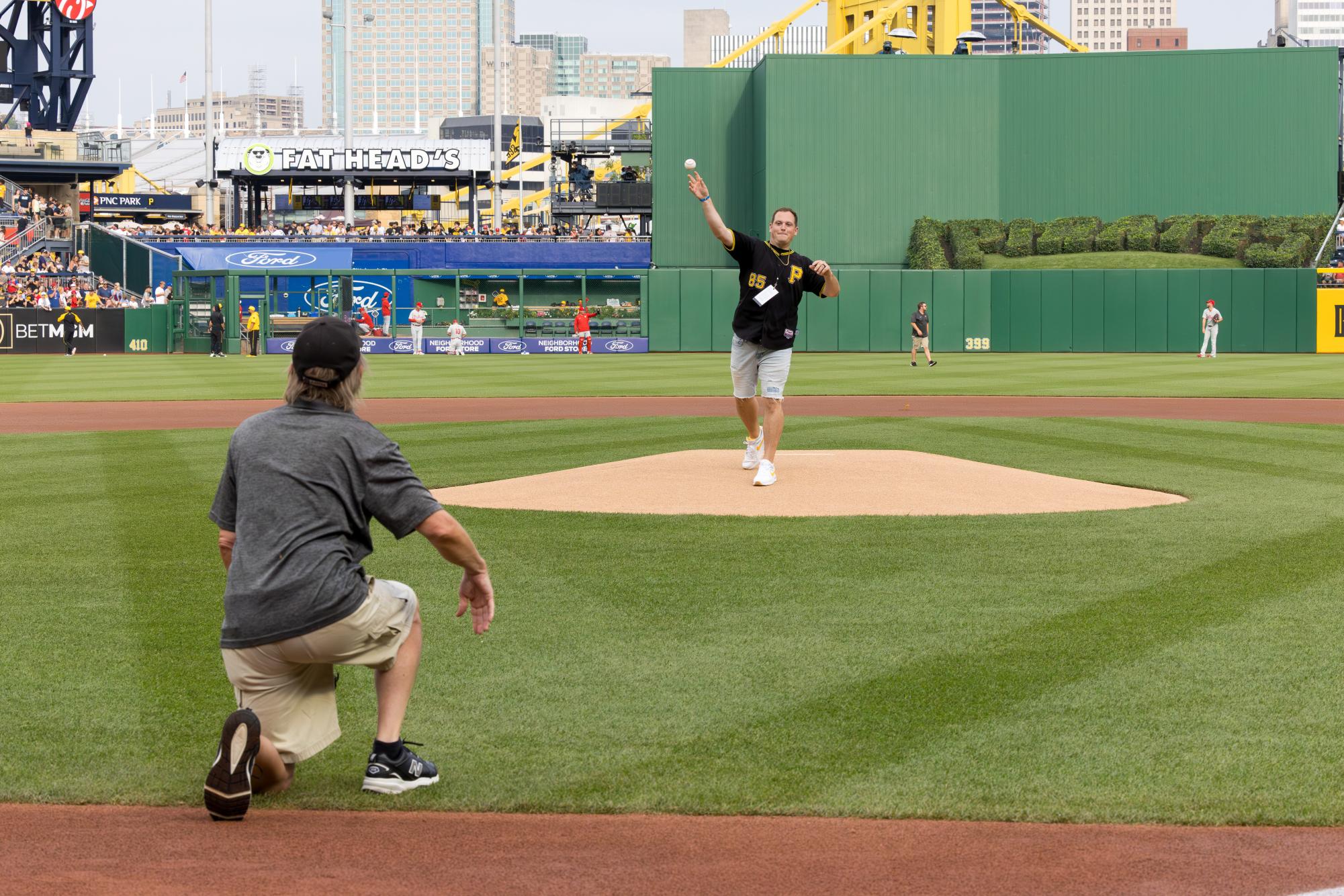 As the game started, one could see PennWest families mingling and connecting throughout the night. James highlights the importance of alumni nights stating, "I would like to encourage all graduating students to attend future events such as PennWest Night at PNC Park and to stay connected. Volunteer to speak to a class, donate to a scholarship, or serve on an alumni board. Our alumni play an integral role in the success of PennWest, and we always want to hear from you."
Mauro stated, "As we continue to interact and engage with our PennWest community, I am extremely encouraged with the reception that we receive and the excitement that events like PennWest Night at PNC Park generate."
Be on the lookout for more activities and events highlighting the three campuses and PennWest as a whole. Mauro highlights future events including Homecoming and stated, "Those events provide an opportunity for students, alumni, donors, faculty, staff and our entire campus community to come home and celebrate our history and future."
No matter if one was a current student, alumni, faculty, or staff member, PennWest school spirit was evident as the bucket hats were seen all across the ballpark.