Adult Skills for Students
Becoming an adult is not something that happens naturally, instead it is a transition that is made through a combination of life lessons, teachings, and experiences.
The California University of Pennsylvania Student Affairs Retention Committee is hosting hour long sessions through Zoom for college students to learn the valuable life skills that will help them succeed in college and upon graduation.
"The purpose of our committee is to bridge the gap between living at home for the last 18 years and finding independence as an adult," CalU's Residence Hall Director Rebecca Barnhart said.
Students often reach college after living at home for some time and find themselves in deeper waters than they are prepared for. The committee offers students at CalU the ability to be in a learning environment geared for adult life outside of the classroom.
CalU junior Lexia Rickert moved into Vulcan Village her freshman year. With concerns about making friends and adjusting to life on campus, she credits the Freshman Welcome Weekend for her social success.
"I still don't feel prepared for adult life, so I would say I wouldn't have been prepared without the college experience," Rickert said.
As students learn responsibility and maturity, a worrisome problem for students seems to be balancing a social life with academics.
Cal U junior Maria Dovshek lives in Carter Hall on campus with her roommate during the previous semester.
"My biggest concern coming into college was how I was going to do in my classes," Dovshek said. "The most challenging thing that I faced my first semester was knowing how to balance a social life with my school life. I struggled with prioritizing my schoolwork."
Rickert also agreed that she found it hard to balance social life with her schoolwork during her freshman year. With many new things being thrown her direction, she had trouble navigating these challenges.
Barnhart, alongside other members of the committee have transferred their residence hall programs to a virtual classroom due to COVID-19 taking the semester online.
How to do laundry, making small talk during an interview, and basic communication skills are just some of the topics covered in the Adulting 101 series.
The recurring Zoom link, posted on Cal U's Announcement page, is active every Thursday at 11 a.m.
"Students can join the conversation and gain resources from the demonstrations about dealing with adult issues that may be new to them" Barnhart said.
With attendance for the seminars on an incline, Barnhart said the pilot semester of this series is going well enough that the club is looking to host these classes again in the coming spring.
"I think personally for me, I don't think I would have matured as quickly as I did," Dovshek said.
Ensuring a well-prepared student graduates from the university goes beyond the classroom. With the Adulting 101 seminars, the Student Affairs Retention Committee is bridging the gaps that for some students are not met through family or social interaction.
"Living at school made me become very independent," Dovshek said. "I had to do things that I didn't always have to do on my own if I were living at home. Having somewhere to answer questions for these types of things is really resourceful."
Leave a Comment
About the Contributor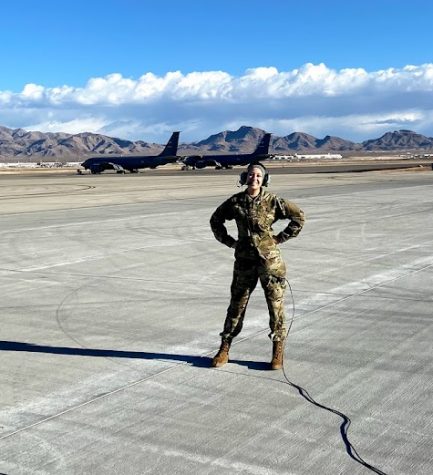 Alexandra Paes, Staff Writer
Alexandra Paes is a senior at California University of Pennsylvania majoring in English with a Journalism concentration. This is her first official semester...