Hundreds march, rally through California Borough in peaceful protest
Nearly 200 participants peacefully marched through the streets of California Borough on Sunday, June 7,  calling for justice and equality for people of color following the deaths of unarmed black people at the hands of police.
A Facebook group, "CAL, PA: Justice for George Floyd," described the event as a protest "against the injustices lodged against not just the late murdered George Floyd (in Minneapolis), but for every person of color who has been treated unjustly in this country."
Protest organizers stressed this was a peaceful event and urged participants to wear masks to protect themselves and others from the coronavirus. The majority of the crowd appeared to follow that guidance.
Hundreds of people – including Cal U students, faculty, staff, community members – gathered in front of the Natali Student Center on campus for the start of the protest at 2 p.m. and proceeded along Third Street for a silent sit-in at the intersection of Third and Wood Street, and concluded with a gathering for participants to speak in the parking lot at the California Borough Building.
California Borough and University Police were on scene to assist with directing vehicle traffic around the marchers and, in a statement from the Mayor's office, "to ensure the safety of our residents, commuters, business owners, first responders and peaceful protestors."
Organizers included Shayna Tinsley of Hiller, Pa.,  Jayda Jones of Brownsville, Pa., Jeromy Mackey, a Cal U student leader, and Sarah Martik, a Cal U alumnae.
Several representatives from Cal U were invited to speak during the event:  Pete Ware, campus minister, Sheleta Camarda-Webb, director of Multicultural Affairs and Diversity Education,  Christine Kindl, vice president for Communications and Marketing, Cynthia Obiekezie, a May 2020 graduate, and Rashad Craig, a Cal U alumnus.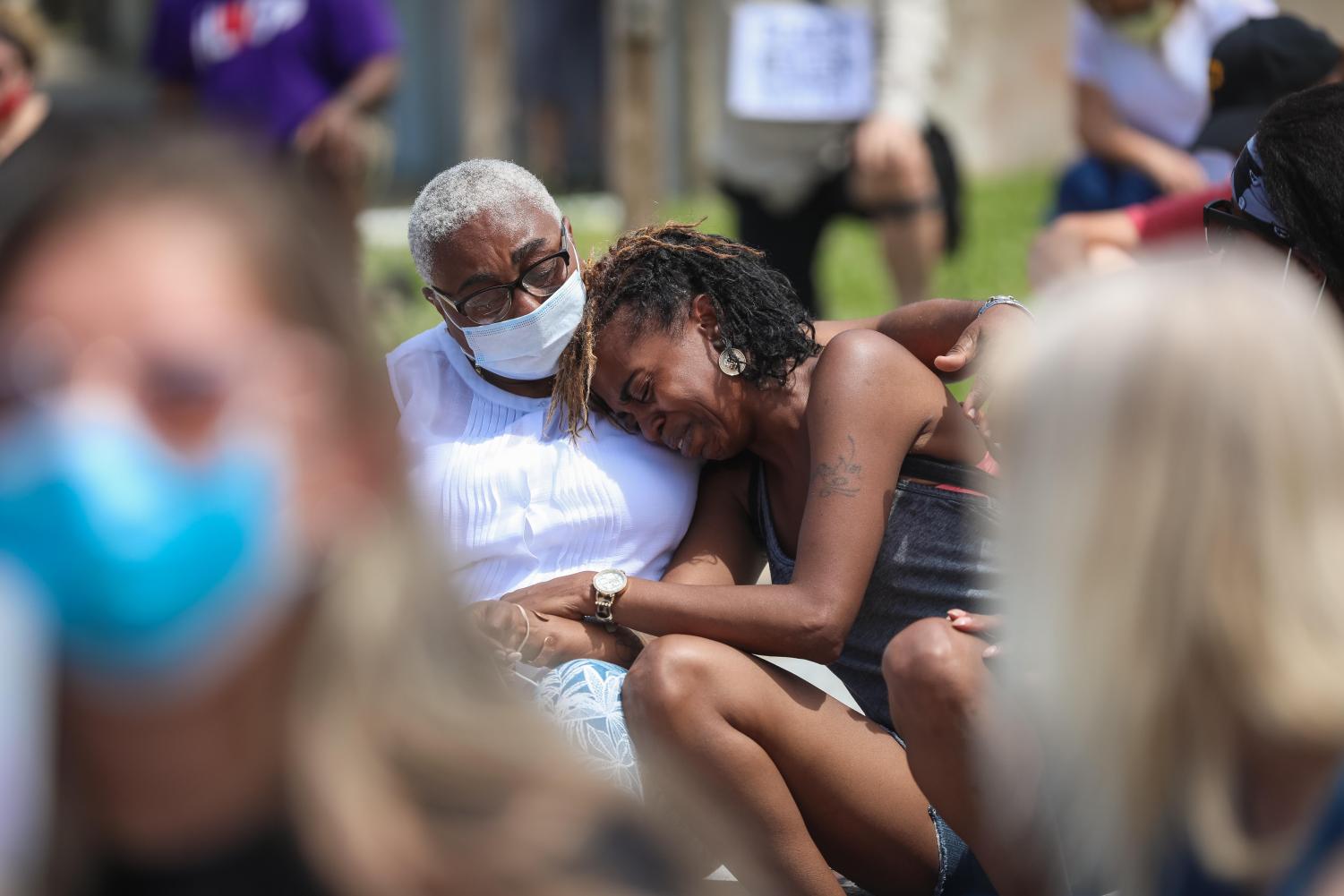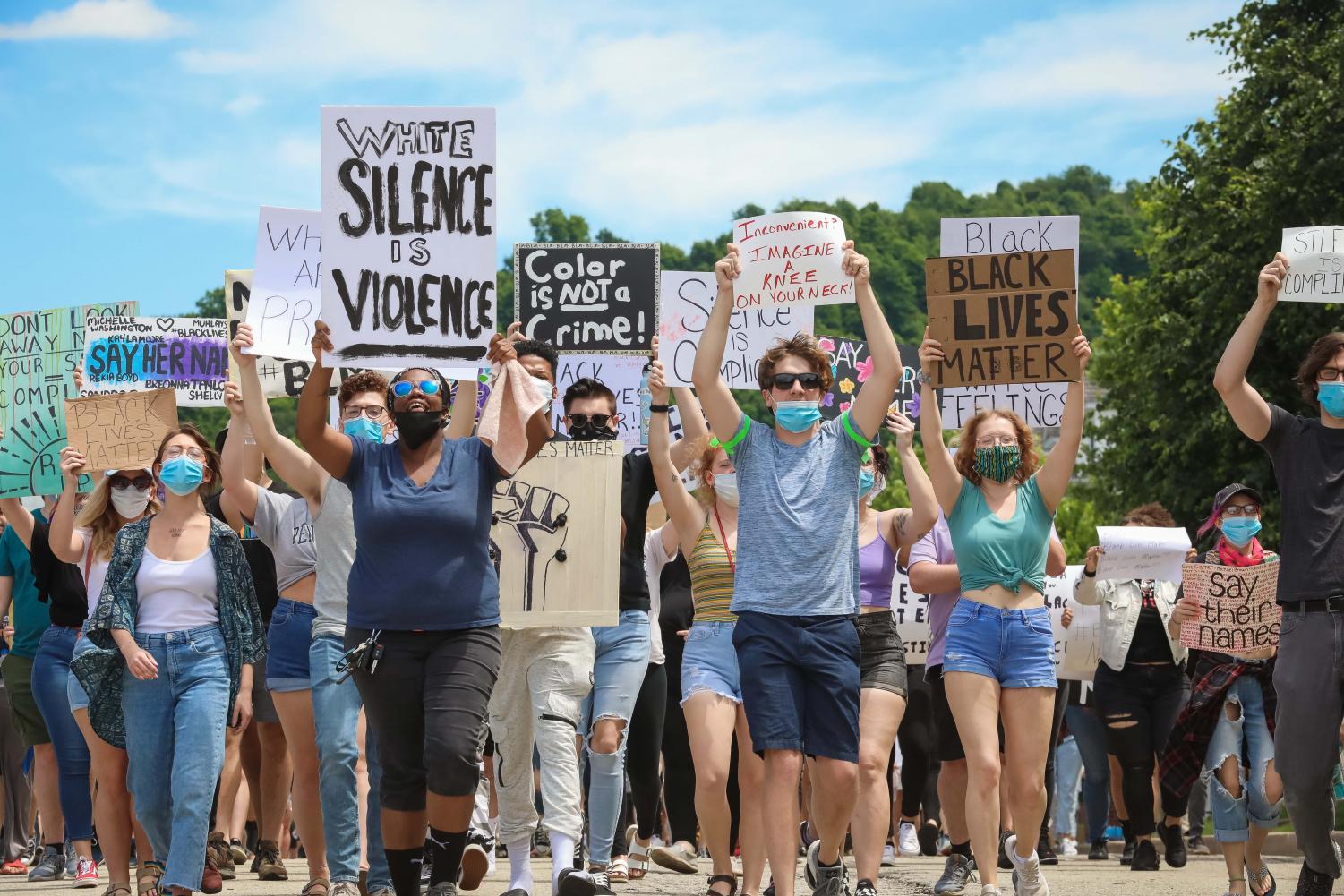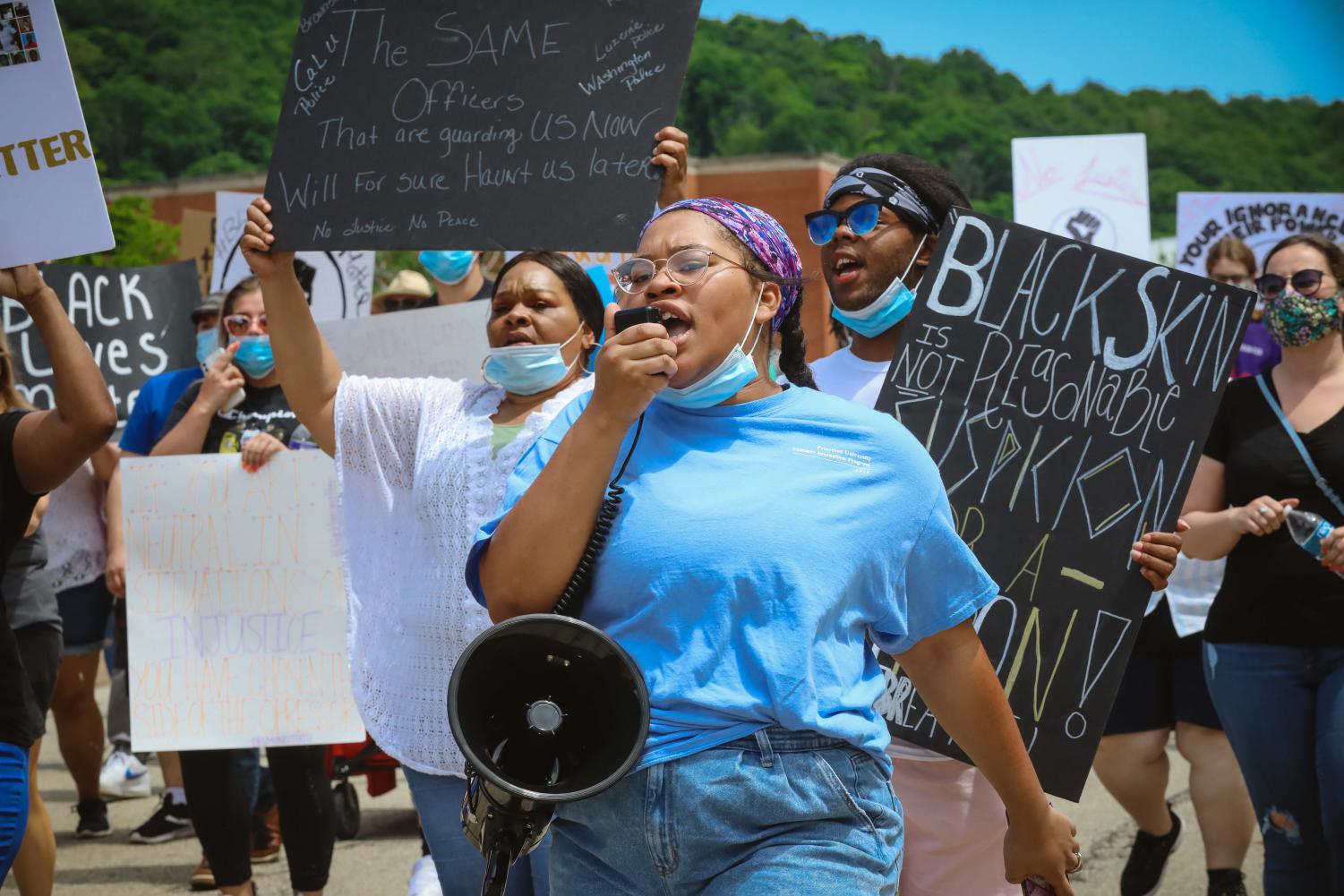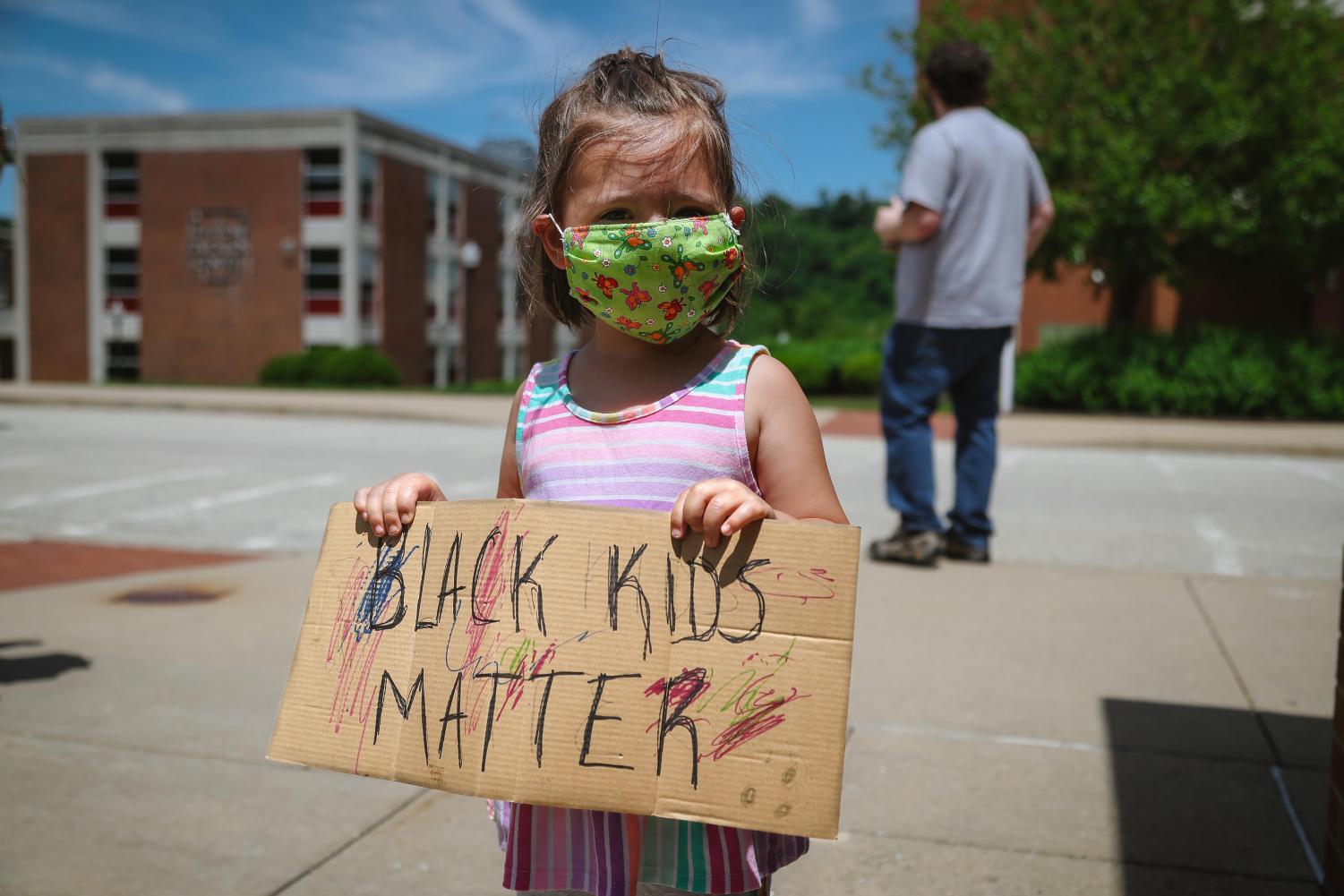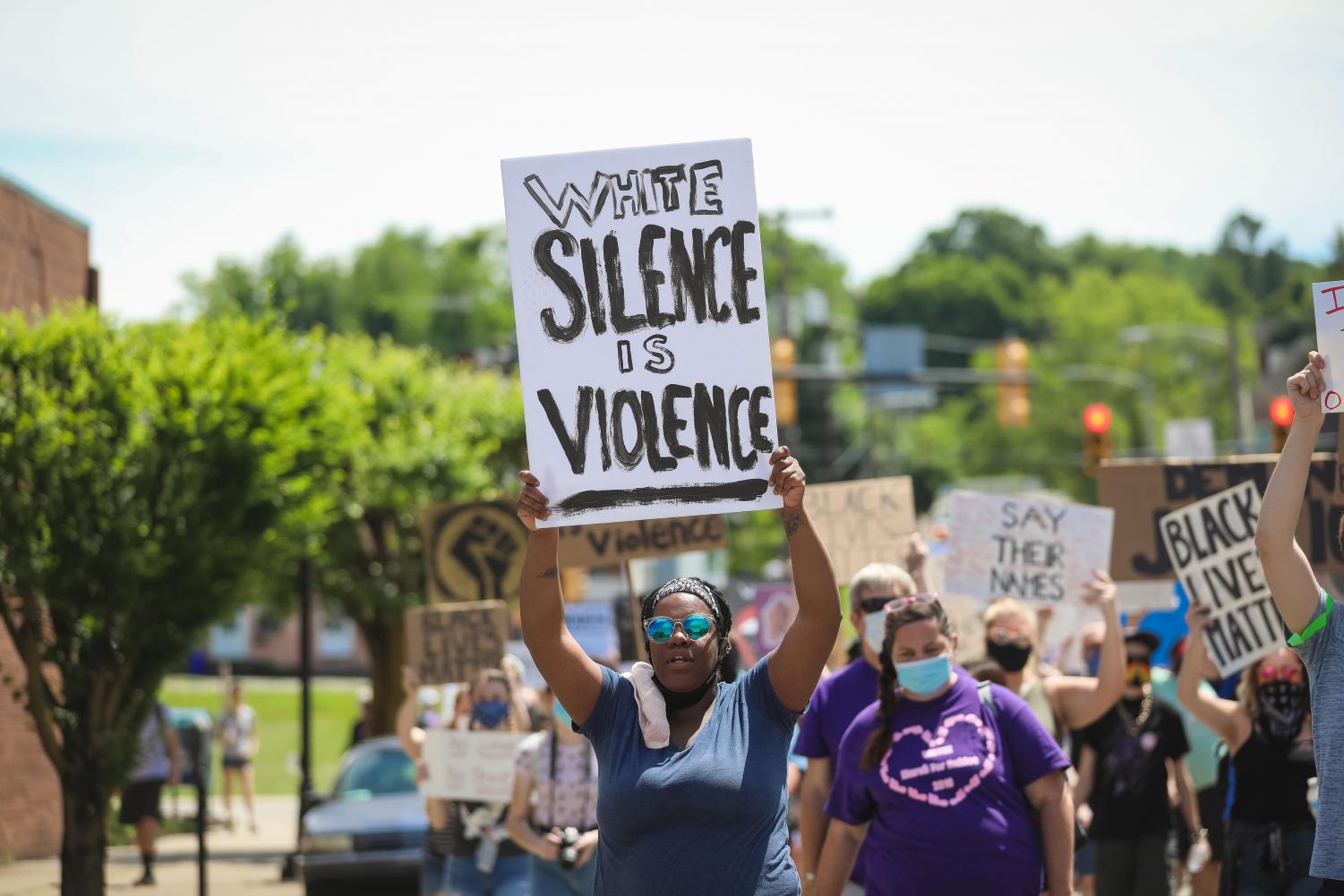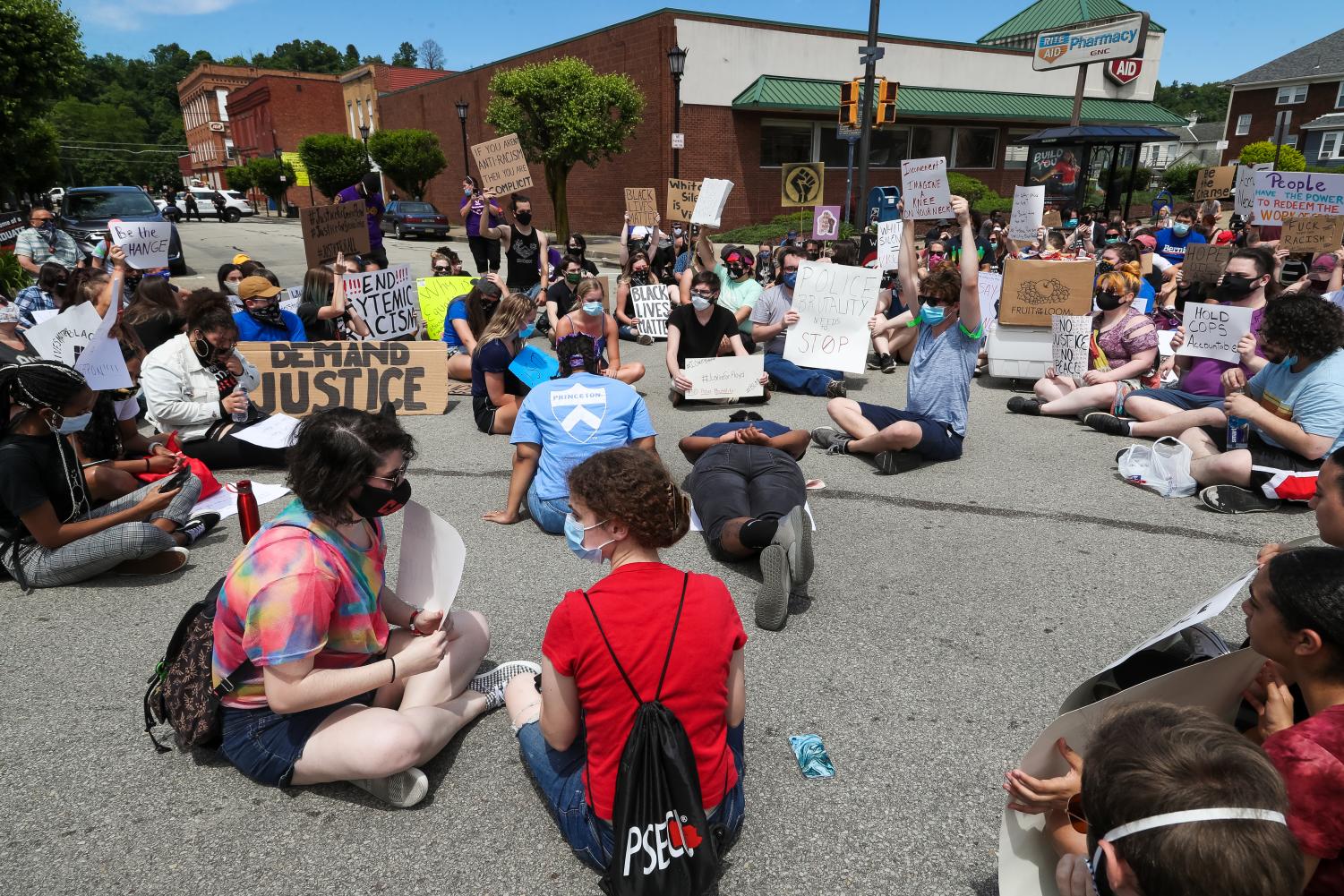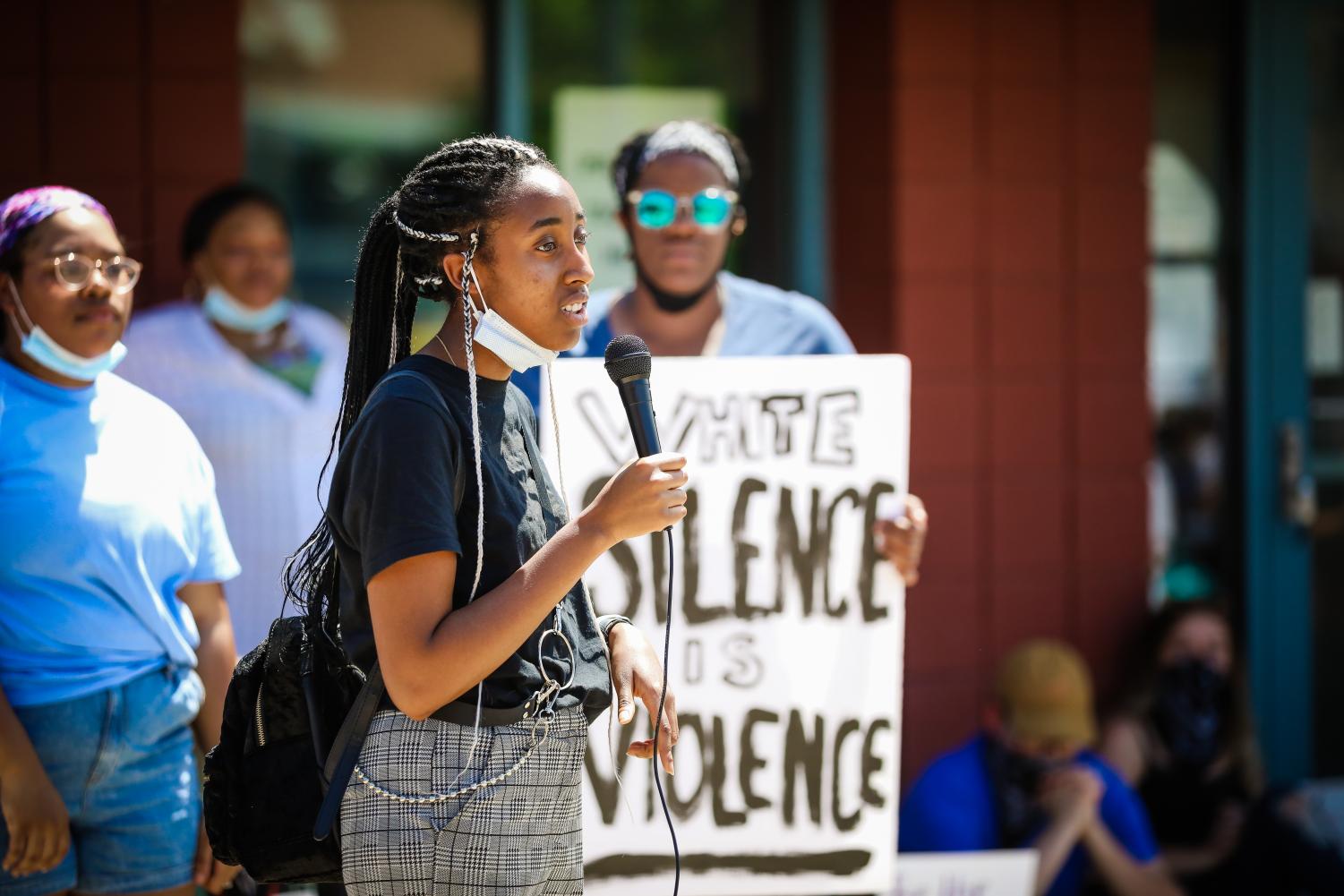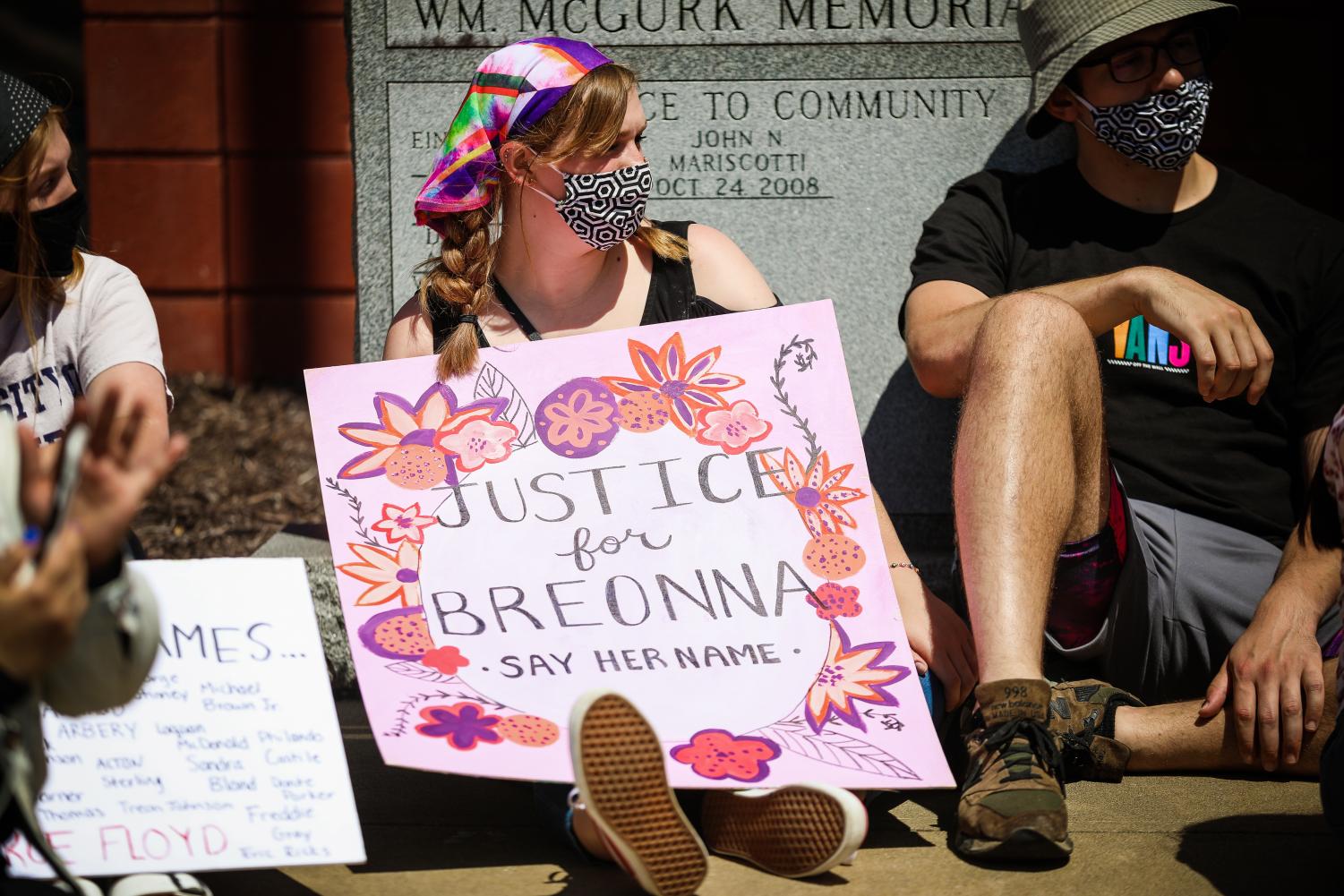 View the photo gallery of the peaceful protest on our Student Association Flickr site: https://flic.kr/s/aHsmNJiF6u