President's Message – Celebrating Graduating Seniors
Geraldine M. Jones, University President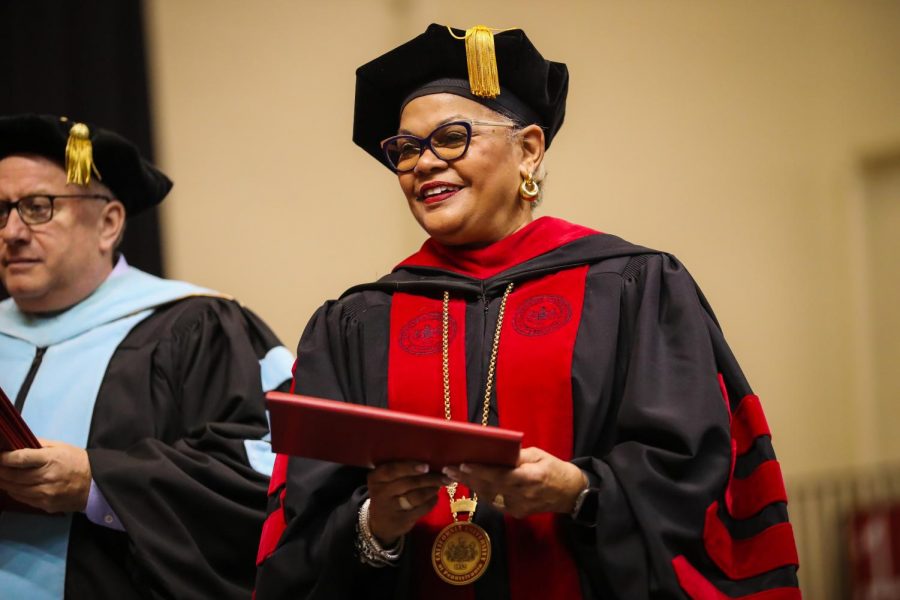 The following message from Geraldine M. Jones, president, California University of Pennsylvania, appeared on the Cal U website on April 14, 2020.
Cal U family!
I hope you and your families are managing well as we adapt to these difficult times.
Covid-19 has changed our lives, but I am incredibly proud of the resilience you've shown over these past several weeks. You all have made sacrifices to keep yourselves, your families and your neighborhoods safe. I know it isn't easy, but every Cal U student is part of a strong and caring community. Although we are apart, we will get through these challenges together.
If you need help with your classes, or support for your mental or physical health, please let us know. Just like you, our faculty and staff are working in new ways, and from new locations. But one thing hasn't changed – we remain committed to your well-being, as well as your academic success.
Speaking of success, I have good news for our graduating seniors. Although we won't be holding a formal ceremony this spring, we will be celebrating this important turning point in your life.
Please watch the mail for a package arriving in mid-May. In it you'll find some special gifts to mark your graduation and help you celebrate at home.
A second package will arrive a few weeks later. It will include your personalized diploma, your Commencement booklet and any honor cords you may have earned. You will also find a link to an interactive version of the booklet that you can share with friends and relatives online.
Your celebration package includes a personal invitation to take part in our winter Commencement ceremony in December. Every one of our seniors deserves the opportunity to walk across the stage and be recognized for their achievement.
I look forward to sharing that milestone moment with you and all our 2020 graduates.
Until we are together again, I wish all of you good health and happiness. Stay safe, stay focused and stay connected. I'll talk to you again soon!
Geraldine M. Jones
University President
(Source: https://www.calu.edu/coronaplan/index.aspx)