Softball team looks to bounce back from tough losses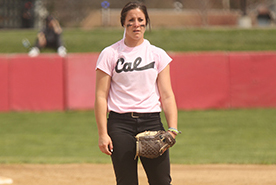 It's not much of a surprise to anyone that the California University of Pennsylvania softball team is once again having a successful season. Despite the weather having an influence on how many games they've played and some struggles against one particular opponent, the ladies might be staring face to face with yet another prosperous campaign.
    Sitting at 16-7 overall on the season, the Vulcans sit in second place in the PSAC West standings. After a streak of 41 consecutive PSAC West wins was snapped in late March, the Vulcans have now lost three conference games on the season. All three games, including two tough losses on Tuesday afternoon, coincidentally have come at the hands of the Seton Hill Griffins.
     "After a loss, we always feel that much stronger about what our goals are and what we have to do to accomplish them," said junior pitcher Alex Sagl. "We need to play with heart and leave everything out on the field or other teams are going to pounce on the opportunity to beat us. It's tough when we get beat because we aren't a team that likes to lose or knows that feeling because we have a lot of success. The losses just make us that much stronger as a whole."
      Despite the recent stumbles, the Vulcans still remain one of the toughest teams to beat in the PSAC West. In the five games prior to their doubleheader against SHU, the Vulcans scored 42 runs while their opponents have scored a combined five runs. Though most of the credit goes to the explosive offense that has been lead by junior Lindsay Reicoff and freshman Emily Price, the Vulcans pitching has also been one of the most impressive aspects of this team.
        Junior Alex Sagl has been one of the leading contributors for the Vulcans pitching staff throughout the last three seasons. The success has continued throughout this season as well. Following Tuesday's doubleheader, Sagl was sporting a 9-3 record with 88 strikeouts in 74.2 innings pitched. In game one of a doubleheader against Clarion, the junior ace pitched a five inning no hitter, striking out nine batters and only allowing one base runner.  While many others were aware of the feat before the end of the contest, it wasn't something Sagl was necessarily fixated on.
    "It's an amazing feeling to be able to accomplish that," said Sagl. "When I'm pitching, I don't realize if I have a no hitter, a perfect game, or anything going. I usually just focus on the win."
        Following her stellar, no hit performance against the Golden Eagles on Sunday afternoon, Sagl was named PSAC West pitcher of the week for the third consecutive week. Though the individual awards are humbling for the junior pitcher, she still continues to have a team first attitude throughout all of the success.
    "It's really nice to get these awards and it is an incredible honor, but the only thing that matters to me is if my team is winning together as a whole," said Sagl. "Getting an award just makes me want to work harder and harder to help my team out in any way that I can."
      With an offense that is tough to pitch to and a pitching staff, which also includes juniors Haley Bashada and Meghan Uher, that is difficult to hit against, the Vulcans are making a case for being a major threat when it comes to the PSAC Tournament and the NCAA Tournament. With a grueling schedule and an abundance of doubleheaders coming up for the Vulcans, they will look to these strengths in their game to help propel them into another successful postseason run.
About the Writer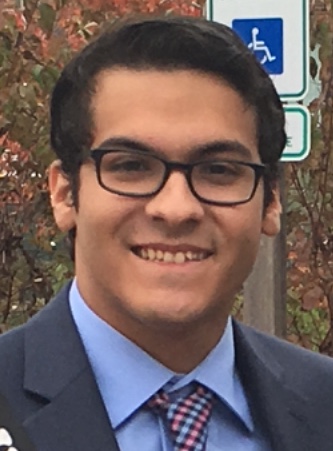 Jose Negron, Editor in Chief
Jose Negron has been involved with the Cal Times since his first semester of his freshman year in the fall of 2012. He served as Sports Editor for two...