Fortnite Chapter Two is finally here
The popular multiplayer game introduces players to a brand new world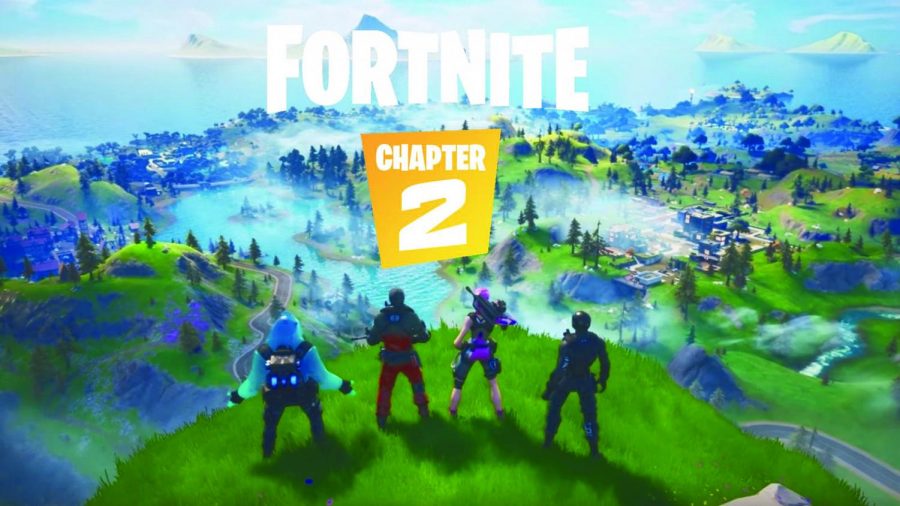 It's not what we were expecting, but it is exactly what we needed.
The popular Battle Royale game is known for making big splashes in the gaming community, but what occurred throughout the last several days has truly never been done before.
After a jaw-dropping in-game event, the Fortnite island we've all come to love was quite literally absorbed into a black hole, going offline and becoming completely unplayable for nearly 40 hours. Many fans were lead to believe that this was the end, forever.
Of course, this was not the end, but rather a new beginning. At 5:40am EST on October 15th, the black hole finally disappeared, introducing not just a new season of the game, but a brand new chapter that brings with it both new and old elements that fans are going crazy over.
With a new map, 13 new locations, new game mechanics and so much more, Fortnite Chapter 2 is a huge overhaul to the beloved multiplayer game that no one was expecting.
The blackout is finally over and here is everything there is to know about Fortnite Chapter Two: Season One.
The biggest element to this update is obviously the development of a brand new map. That's right, there are a whopping 13 new locations, featuring a lot of water, mountains, and beaches. This environment fits nicely with the new ability for players to swim, drive boats, and go fishing for loot. These new features give players the mobility they've been asking for, while also offering so many opportunities to have fun in this new atmosphere.
Fortnite Chapter Two seems to be attempting to go back to the old-school days of Fortnite where there were limited weapons available. While many popular weapons like the combat SMG have made their return, things seem simpler, giving both new and old players a back to the basics approach to the game.
Weapons may be limited, but the ability to use workbenches to upgrade weapons is a powerful tool that reminds us a little bit of popular survival game, The Last of Us. Fortnite players can now collect resources such as wood, brick, and metal to upgrade their weaponry instead of having to loot the island for more powerful guns.
This feature also goes hand-in-hand with the games improved methods of leveling up. It is now easier than ever to gain XP (experience points) to level up characters and unlock new skins, emotes, and more. Simply opening an ammo box or hitting a tree with a pickaxe gives players increased XP and more opportunity to level up. There is no longer a level cap within the game, meaning players who reach Level 100 still can continue to transcend into a master Fortnite player.
One amazing addition to the game is a new health bazooka- a bandage shooting gun that will revive your knocked-down teammates. You can also lift and carry teammates on your back to safety- or move enemies away from it.
The Battle Pass has also made its return to the new chapter of the game, but this time is only available at higher price.
For 1500 V-bucks, the in game currency used by the game, players can unlock the Battle Pass and obtain new skins, weapon wraps, emotes, and the ability to complete in-game challenges. Previous Battle Passes were available for 900 V-Bucks which equates to around $10. With everything game has to offer, $6 more seems worth it to us.
There are a ton of new elements to this new chapter of Fortnite which is extremely exciting to say the least. After 10 seasons of the game, Epic Games has given back to the community in an astonishing way that really makes this game feel brand new.
As always, Fortnite Battle Royale is available to download for free on PC, PS4, Xbox, IOS, and Android. Grab some friends and jump back into the action of Fortnite Chapter Two: Season One.
About the Writer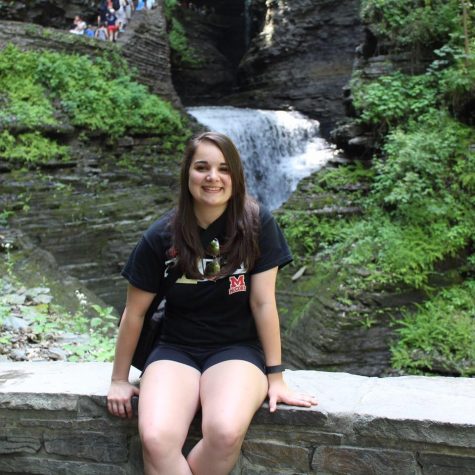 Sam Kuhne, Entertainment Editor
Sam Kuhne is a Senior at California University of Pennsylvania, majoring in Communication Studies  with a concentration in Radio/TV production and a minor...