CUTV Newscenter – Sept. 13, 2018
Danny Beeck, Jess Crosson, Colin Kirkwood, and Steve Ruffing
Hang on for a minute...we're trying to find some more stories you might like.
(Sept. 13, 2018)  CUTV Newscenter is the student newscast at California University of Pennsylvania and is a production of the Student Association, Inc.

About the Videographer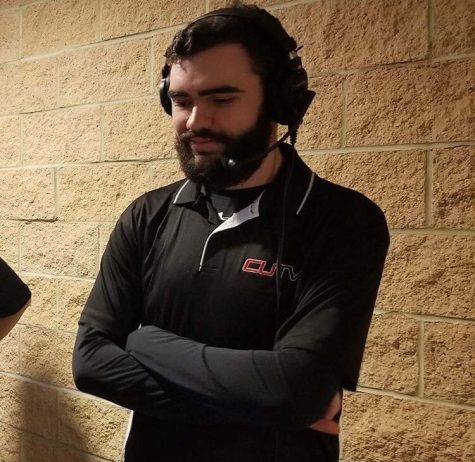 Colin Kirkwood, Sports Editor
Colin Kirkwood or "Tree" as his friends call him, is a senior at California University of Pennsylvania majoring in Communications. This is Colin's first year on the Cal Times editorial staff after writing numerous pieces for the paper throughout the past year. In his major he has two concentrations in Public Relations and Radio/TV, and also a minor in Event Planning & Management. In addition to serving as the sports editor for the Cal Times, Colin is an announcer for CUTV, DJ/Announcer for WCAL, and a Peer Mentor. He hopes to find a job in the world of professional hockey after completing a Master's program in Marketing.