Time's Up: A resource and safe haven for women
Hang on for a minute...we're trying to find some more stories you might like.
Following several claims of sexual misconduct from women that have worked with Harvey Weinstein, 140+ women in Hollywood stepped forward to proclaim they, too, were victims of sexual harassment, misconduct, or assault in the workplace.
This explosive case lead to women and men coming forward to share their stories, initially using the #MeToo to not only share their personal stories but to begin to start showing the world the depth and breadth of the issue.
The Time's Up movement is the next step in the #MeToo movement with celebrities like Scarlett Johansson, Amber Rose, Kristen Bell, Terry Cruz, and more calling for an end to the way in which we treat such cases and the environments in which they thrive.
This form of activism has been famously dubbed the "Weinstein effect," essentially meaning that those who commit these crimes cannot hide behind money, power, or reputation.
Celebrities spoke out at their nearest women's marches on Jan. 20 to show support for the movement, share their stories, and in some cases call out false supporters. At the Pittsburgh Women's March, CalU's own Dr. Adair and Dr. Brock spoke up in defense of women's rights with several students in the crowd.
Centered around the Time's Up movement is activism, education, and providing affordable resources to those affected as well as the environments that have lead to so many instances of sexual assault and harassment.
According to the U.S. Bureau of Crime Statistics, only 15.8 to 35 percent of all sexual assaults are reported to authorities. Even more startling is that the Rape Abuse and Incest National Network reports that only 9 percent of rapists will be convicted.
One of the goals of the movement is to change this dynamic by providing survivors with the necessary support and resources to reflect more accurate numbers and statistics.
Within the organization, a legal fund created for individuals who are experiencing sexual misconduct, encourages women to speak out against this behavior in the form of legal action.
The legal fund has reached $13 million for victims and is supported by donations which are distributed by the National Women's Law Center.
On the movement's website, timesupnow.com lists several other resources for those seeking help, including several hotlines and support resources that can give information to survivors in a way that is accessible to those who may not feel comfortable pursuing legal action right away,
Changes in media attitude which once stayed mum, like USA Today's website, now feature a calendar highlighting those who have been accused of sexual misconduct starting in October with Weinstein to present day.
The calendar includes details of the person, their profession, how many people have accused this person, and what action if any was taken in response. The massive response from activists, celebrities, and all people who wore black in solidarity with the movement show it is clear that the Time's Up movement isn't going anywhere anytime soon.

About the Writer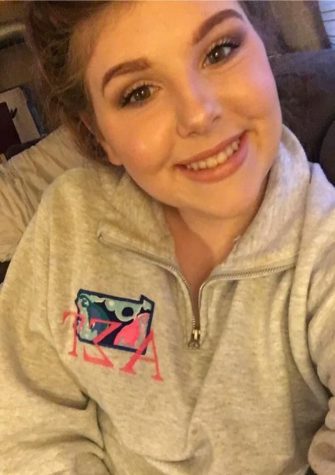 Angel Funk, Opinions Editor
Angel Hart Funk is a junior at the California University of Pennsylvania pursuing a degree in communication studies with a concentration in public relations...