Jack White – Album Review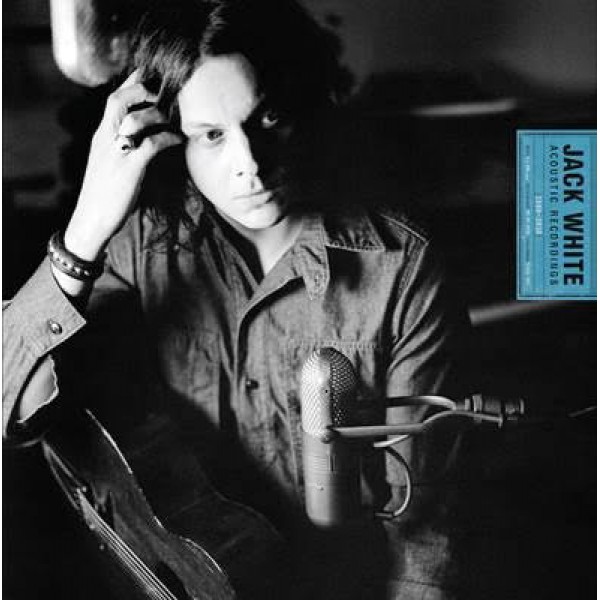 Dan Carmichael, Staff Writer
September 14, 2016
Acoustic Recordings 1998-2016 – Jack White
Jack White is one of the most innovative people in the music industry right now.
Born in Detroit, White currently resides in Nashville, Tennessee where you can visit his record shop, Third Man Records. Within the confines of this record shop, White has performed very small shows and shot pictures for many of his album covers. Something that helps make Jack innovative in this modern world is his ability to still create interest in vinyl records.
For a few examples, White has made it so records play backwards so the needle moves outward instead of inward. He has also etched a hologram into his most recent solo album, Lazaretto. When spinning, you can see an angel spin about the record. Jack has also made vinyl records that are fully flexible and can be bent and twisted and still play fine. If you find this at all interesting, please do some research on some of the other things he has done.
Now back to the album at hand. This can be taken in as a type of, "best of," album for his acoustic songs. What I especially enjoy about this is that it ranges from his songs with the White Stripes, Raconteurs and solo works. White is one of the last true "rock stars" of our generation and he is also an incredible wordsmith. While most of the songs featured are almost identical to songs on previous albums, you will be able to find some exclusive content never before heard. If purchased in CD format, you will receive two discs.
The first contains 14 songs, all of which are from his days with the White Stripes. The second disc will contain 12 songs that were either solo works or done with his other band, the Raconteurs. With a combined total of 26 songs, this is the perfect easy listening album. You will be able to see how jack White matured throughout his years of making music. For the die-hard fans of Jack White, you must buy this album as it is great for your collection.
Just make sure you buy a hard copy. For a general fan of music, give this a listen. You will hear songs that are very popular and others that you probably have never heard.
Average Critic Rating: 83/100
My Rating: 85/100