Baseball: Vulcans cruise past Clarion, 17-5
March 17, 2021
The Vulcans scored multiple runs in five innings on March 13, including seven runs in the eighth, to post a 17-5 win over Clarion in non-conference play at Wild Things Park.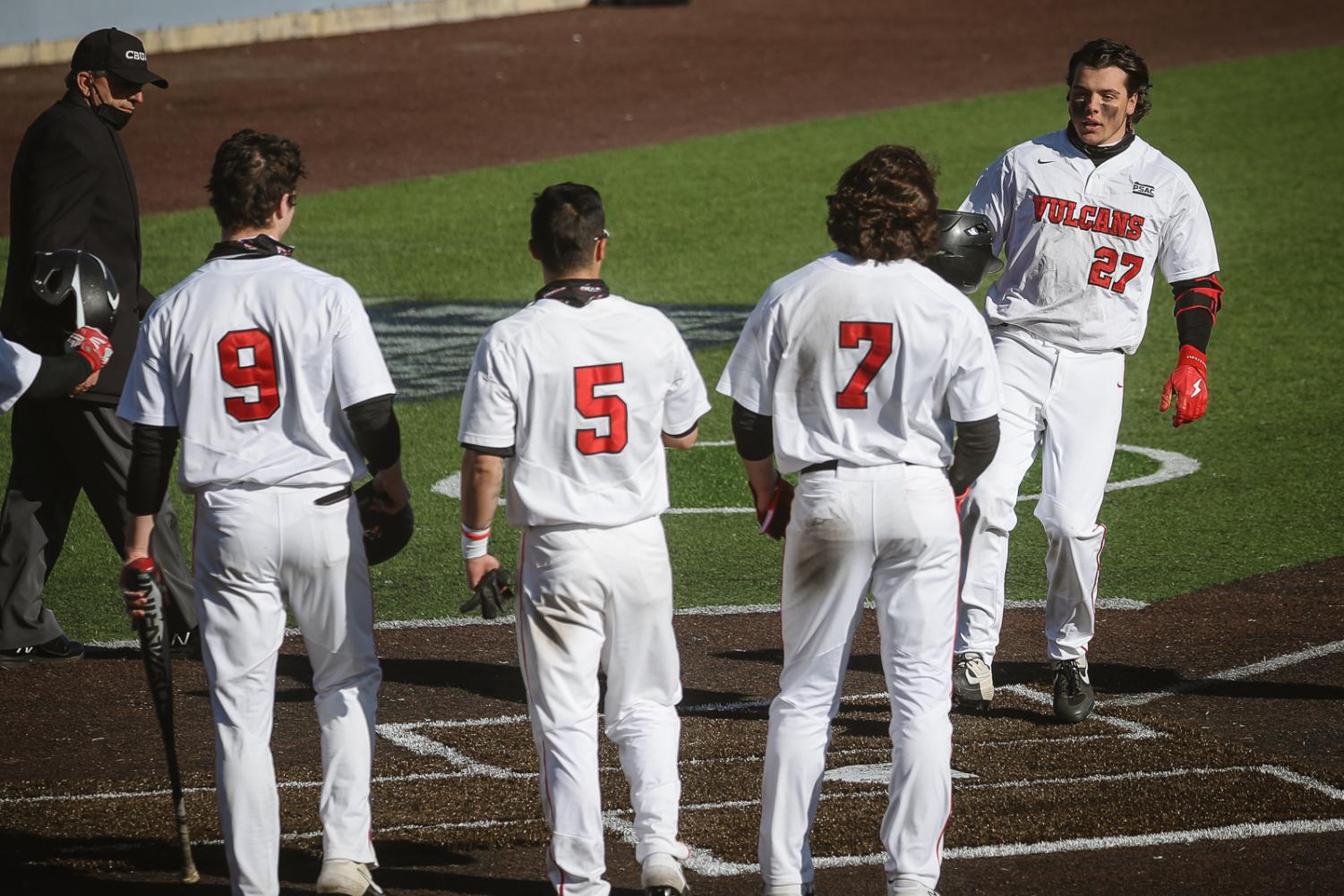 With the victory, the California University of Pennsylvania baseball team improved to 4-3 overall. The Vulcans were playing the Golden Eagles in non-conference action for the first time since the 2015 campaign.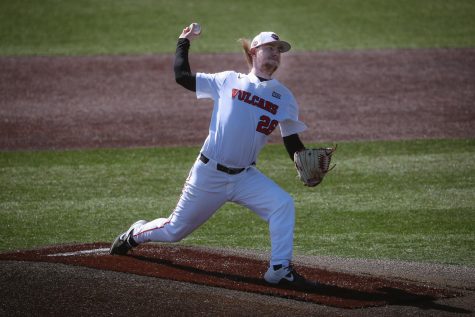 Junior second baseman Anthony Venezia went 4-for-5 with one RBI and two runs scored while batting leadoff for the first time in his career. Junior shortstop Jacob McCaskey  collected a pair of hits, including a grand slam, and finished with a career-high five RBI. Junior catcher Justin Stewart  scored three runs in the victory, while junior right fielder Patrick Brogan  finished 2-for-5 with one RBI and two runs scored.
Senior Nick Riggle earned the victory to improve to 2-0 this year. He allowed two runs (both earned) while scattering two hits and one walk in 7.0 innings (69 pitches). Riggle has won his last six decisions dating back to April 20, 2019.
The Vulcans took a 3-0 lead in the bottom of the second with senior center fielder Aaron Previsky tallying an RBI single before scoring on a wild pitch. Clarion answered with a pair of runs in the third before Cal U countered with two runs in the bottom of the inning, including an RBI triple by McCaskey.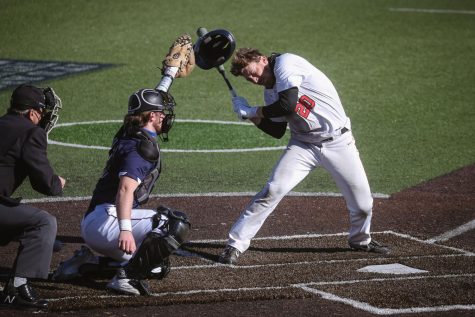 In the fourth, Stewart collected an RBI double and Venezia followed with an RBI single to extend the lead to 7-2. Riggle retired 13-consecutive batters before issuing a one-out walk in the top of the seventh. The Vulcans broke the game open by scoring seven runs on just two hits in the eighth inning. With the bases loaded on two hit by pitch and a walk, Cal U scored on a sacrifice fly and a wild pitch before Brogan tallied a two-out RBI single. McCaskey then belted his first career grand slam, which was team's first grand slam since April 13, 2019.
Clarion batted around in the ninth inning on Saturday, scoring three runs on three hits, three walks and a sacrifice fly.
Golden Eagle starter Kyle Thompson suffered the loss after allowing seven runs (six earned) on eight hits in 4.0 innings (75 pitches).