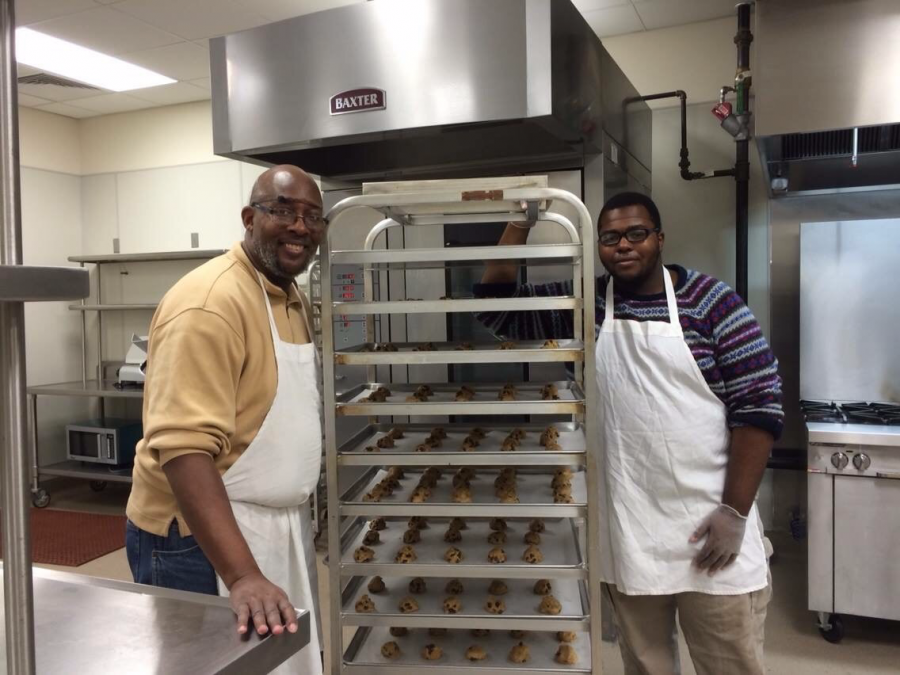 Baked goods designed with comfort in mind
Cal U's Jerron Corley runs a "sweet" business while balancing student life
January 30, 2020
Jerron Corley, a senior Journalism major, graduates this winter, however, he has already began his professional life. What began as a hobby soon became a passion, and now, a business. Jay's Comfort Cookies offers its customers delicious baked goods and comfort foods. Jerron believes that comfort starts with the little things.
What is the name of your business and what is your mission statement?
My business is called Jay's Comfort Cookies and our slogan is "Baked goods designed with comfort in mind." Our Mission Statement is "When all things in the world seem to be complex and confusing, know that it's okay to take a breath, take a bite, and find comfort in the little things in life. Jay's Comfort Cookies seeks to provide that to our customers with our freshly baked goods."
What service or products does your business provide to the students?
Traditional and specialty cookies. Traditional flavors like chocolate chip, oatmeal raisin and sugar, but specialty flavors like mint chocolate chip and oatmeal cranberry.
What made you want to start your business?
I never was interested in started business, but I was inspired by an entrepreneurship class in high school that taught me how to create a business plan and profit off of a passion. The non-profit organization that sponsored the class also provided start-up funding for my business.
How successful has your business been so far? Have there been any roadblocks?
My business has been a success back home. I accepted an opportunity to vend at Philadelphia International Airport during the holiday season one year. I also received local media coverage via The Philadelphia Tribune and 6abc (WPVI-TV). Being in school the past few years has slowed down production. Academics come first, but I would love to get back into the kitchen and have some fun once I earn this degree.
How can customers purchase your products/services currently?
I am a traveling salesman for now. Whenever I make time to bake, I sell my cookies in person. I also help clubs and organizations fundraise as long as they provide compensation for ingredients and my time/effort.
Who makes up most of your consumer base?
As of right now, college students. My business is my own, but I like to think of having a competitive advantage over Insomnia Cookies because of location and other factors.
What is your favorite product or service you offer?
The classic chocolate chip cookie. I receive a lot of positive feedback from students for it's texture; crisp around the edges, soft and chewy center. It's my biggest seller.
Is this business something you want to carry into your future?
Of course. My family has always been an inspiration in my business because they've been an inspiration in my passion for baking; my parents taught me at a young age.
Where do you see your business/yourself in 5 years? 10?
I see it no longer being a sole proprietorship. It would be nice to be able to have more people handling the little things like marketing, production and day-to-day operations. My dad will be retiring from his job of more than 40 years soon and he wants to help me out with my business as well.
What advice would you give another student that wanted to start their own business?
Businesses, like life, are full of failures and successes. It's okay to come to a fault. The important thing is learning from it and using your newfound knowledge to grow and become better than before.