Students Travel to Programming Conference for Spring Break
March 21, 2017
When most students think of Spring Break they imagine sitting on the beach and forgetting about any assignment their professor assigned them but certain students decided to give up the last couple of days of their vacation to attend a conference instead.
Members from the Student Activities Board, Student Government and Underground Cafe were in Hershey, Pennsylvania from Thursday March 16 until early Sunday March 19 at the Association for the Promotion of Campus Activities (APCA) conference.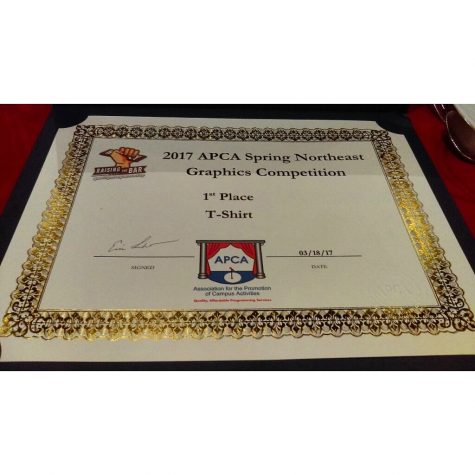 This conference is used by these organizations to find new artists, novelties and speakers to come to California University of Pennsylvania.
One of the common events around campus that students attend APCA for is the Funny Freaking Friday comedy series hosted by the Student Activities Board on the first Friday of every month. Members of SAB look for showcasing comedians at this conference to book as each month's upcoming performers.
Underground Cafe is another organization that finds a lot of their showcasing artists at this conference to perform at their consistent Thursday night open mic series.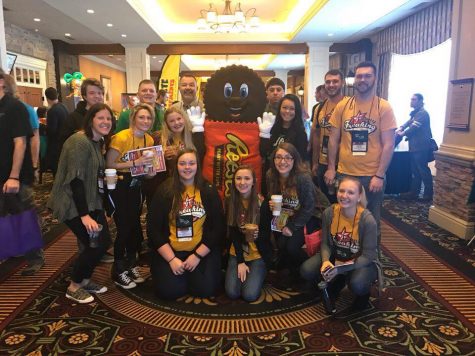 "The Association of the Promotion of Campus Activities Conference (APCA) is a valuable conference for the Student Activities Board for many reasons. The students have the opportunity to learn leadership skills, and program planning skills in various educational workshops that are offered," explained Student Activities Board and Student Government adviser Melissa Dunn. "Also and most importantly, we evaluate talent who are in the college market for performances at our University. Showcases are done all throughout the conference where performers get to show their best work and then we work as a region to "block book" that talent at an affordable price!"
Not only are students watching showcases to find new acts to bring to Cal U at APCA but they are also starting their mornings off with 2-3 educational sessions. On Friday morning there are two educational session blocks and on Saturday morning there are three educational blocks. In each block students are able to choose one session out of around five different session topics to attend.
"As a student leader, APCA was an enormously beneficial experience," shared first time APCA attendee, junior Mari Boyle. "I got to connect and share ideas with students from across the state and also learn from professional speakers. Getting the chance to be involved in a conference that will eventually benefit so many students at Cal U was a tremendous way to spend my spring break."
Education sessions range from a variety of topics such as parliamentary procedure, marketing strategies and leadership building. All of the sessions are made for students to learn how to better their leadership organizations and to understand the industry they are working in.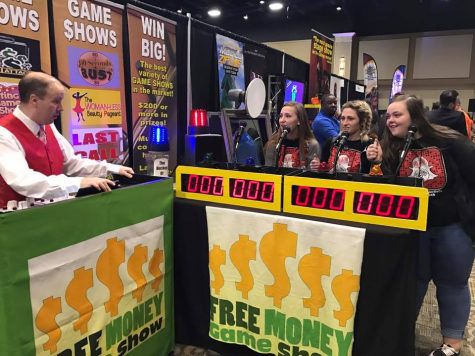 This conference wakes students up early to begin learning and runs until late at night by showcasing various talents at lunch, dinner, a purposeful programming showcase between lunch and dinner and then a late night showcase. There is rarely any downtime for students involved in this conference resulting in many running on few hours of sleep.
"The conference calls for nights that extend into the hours of the morning, and mornings that start bright and early at 8am," APCA veteran, junior Nate Connolly admitted. "You think it would be tough to handle this kind of routine but the excitement in the air throughout the conference kept everyone's energy high and you didn't think of the lack of sleep very much."
Although the conference calls for a lot of energy with its jam-packed schedule, all of the students who attend have an enjoyable time and always are able to take something away from it. These organizations attend this conference at least once every school year and always look forward to it because it is after all, APCA baby!