2016 Homecoming Court Announced
October 18, 2016
CALIFORNIA, Pa. (Oct. 18, 2016) … Earlier today nine girls and six boys anxiously awaited the announcement of the official 2016 homecoming court. Normally the court consists of five females and five males, but for the second year in a row there was a tie for the males resulting in the court consisting of five females and six males.
This year's homecoming court is made up of Jonathan Hershey, Emma Rawlings, Anthony Agostini, Brooke Shumar, Samuel Guido, Elena McDermott, Tyrell Davenport, Sam Middlemiss, Tim Glover, Lakijai Bynum and Nick Carusone.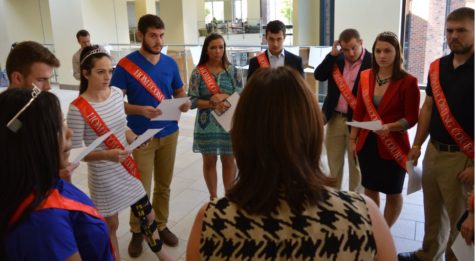 This Saturday, Oct. 22, the homecoming football game will take place at 3 p.m. at Adamson Stadium. Students and fans in attendance will be able to watch the marching band's halftime performance in conjunction with the formal announcement and crowning of the 2016 homecoming king and queen.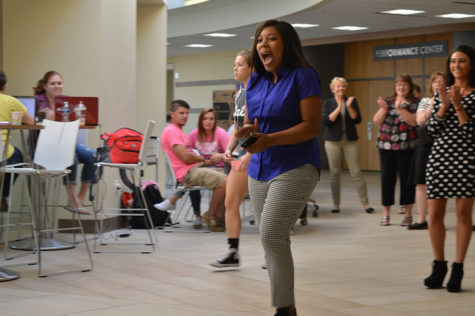 California University of Pennsylvania was founded in 1852 and is a member of the Pennsylvania State System of Higher Education. Homecoming is celebrated once a year and is a time for both past and present students, as well as the fans of the university to enjoy reunions and various spirit filled events.