Freshman 15: Where to Eat On and Around Campus
September 20, 2016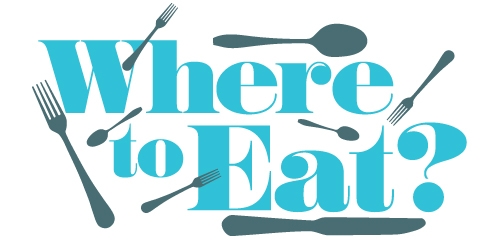 Are you tired of eating the same food? Do you miss some of your favorite fast and dine-in food places from home? Well, here is a list of available options both on and near campus.
Here at Cal U, Chick-fil-a will soon be opening. The grand opening will be this Wednesday at 11:00am. Chick-fil-A will be hosting a grand opening party featuring giveaways, sampling and a photo booth with the Chick-fil-A cow. Following the grand opening, Chick-fil-A will be available Monday through Friday from 11:00am-7:00pm. Chick-fil-A will accept dine dollars, credit cards and cash. Meal swipes and gift cards will not be accepted.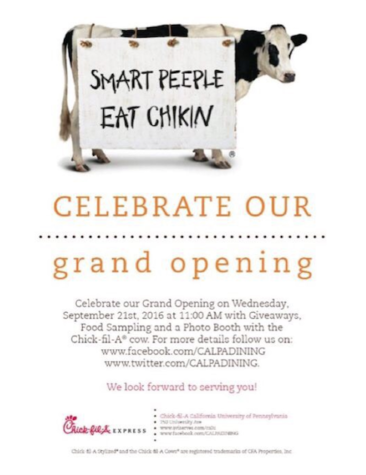 Located right off of campus is Subway, Spuds, and Dairy Queen that are convenient and affordable for your time and money.
If you are able to travel at a bit, in Uniontown there is an Olive Garden and Red Lobster. An even shorter distance away than Uniontown is Belle Vernon where you can find a Hibachi Buffet, KFC, and Denny's.
For people who love fast food or are always on the go, try any of the fast food places located in the same area as the dine-in places listed above such as Burger King, Taco Bell and McDonald's.
Now, you can kiss the Raman noodle diet goodbye and gain your freshman fifteen by eating what you want, when you want, and how you want.