American Horror Story Season 6 Episode 1 Review
September 19, 2016
The writers of American Horror Story seem to be switching things up this year which is causing a variety of feelings about Wednesday night's season 6 premier. All of our favorite actors will be appearing in this season with the exception of Jessica Lang. There are also two new additions to the cast, Cuba Gooding Jr. and Andre Holland. It is still up in the air about how this season will play out, but it is rumored that every episode will have a different story. It will all be based on the true hauntings of The Lost Colony from Roanoke Island, hence the season name My Roanoke Nightmare. There are other rumors floating around that the storyline from Wednesday's episode will continue next week, however, only time will tell what the creators of AHS have in store for us.
The episode was constructed like a documentary. For example, Sarah Paulson plays the actress portraying Shelby in a reenactment, while Lily Rabe plays Shelby as well but is being interviewed about what she experienced. This is something that the creators have never tried before, and in my opinion, I think they set it up this way to make it seem more real. Many AHS fans are not happy with this change but who knows if this will continue throughout the season.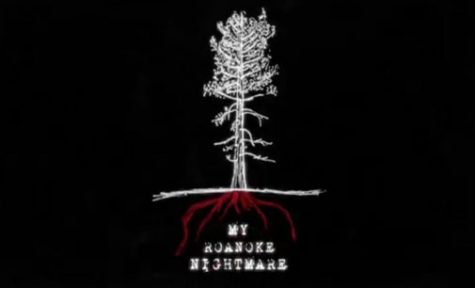 I will have to agree with the majority of viewers that the first episode was rather confusing. To clear things up, this season will be based off of true events. The Lost Colony is a real group of people that came to America and settled on Roanoke Island during the late 1500's. The colonist mysteriously vanished and ever since then, people living on the island have been experiencing hauntings that they can trace back to this specific group. American Horror Story writers wanted to amp up the scare factor by basing this season off of true events to get more viewers into the episodes. Even people who are not into AHS may end up watching this season, simply because it is based of actual happenings.
Without giving too much away, the storyline was very interesting but definitely was not something that the viewers are used to. I think that this is a great change of pace and exactly what was needed to keep peopled interested. I truly enjoyed the episode and I am looking forward to habitually watching the rest of this season.