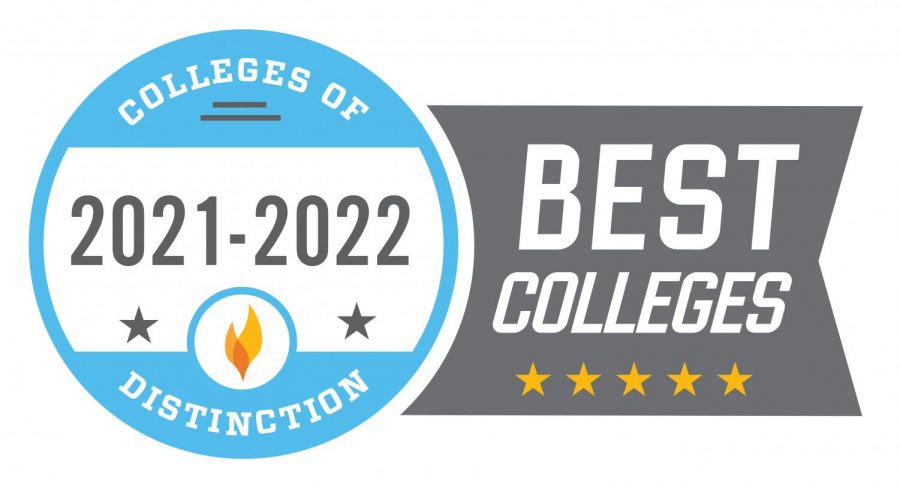 Submitted
California University of Pennsylvania has been honored for its commitment to excellence in undergraduate education.
Colleges of Distinction has selected Cal U as a top university for 2021-2022, the third year in a row for the honor.
The online educational guide for parents and students also awarded special endorsements to Cal U in the areas of business, education, engineering, career development, equity and inclusion, and military support.
Colleges of Distinction recognizes schools that deliver in four areas: student engagement, teaching, community and outcomes.
Cal U offers more than 100 undergraduate and 95 graduate programs of study, including three doctoral programs, in health science, criminal justice and education.
"We are proud of the exceptional educational opportunities we offer to our students," said Dr. Daniel Engstrom, interim provost and vice president for academic affairs.
"This award affirms that our students receive outstanding instruction and top-notch support services."
Colleges of Distinction notes the impact of academic opportunities available to Cal U students: "Working closely with professors in subjects that range from biology to theatre, they engage in research, scholarship, and creative projects through Cal U's Center for Undergraduate Research, which may even provide funding for their work. Students who have done research at the undergraduate level stand out when applying for jobs or graduate school."
The guide also points out opportunities for student service and leadership development at Cal U, including participation in The Big Event, a nationwide service initiative.
"It's a great opportunity to give back to the community, and it also affords students a chance to network informally and build connections with alumni."