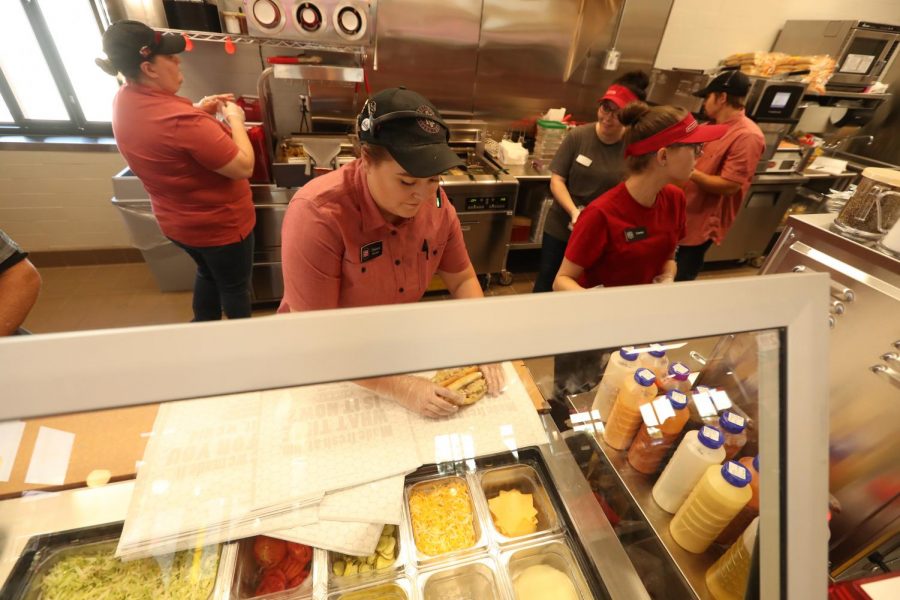 Jeff Helsel
Every Tuesday and Thursday morning, Cal U senior Molly Elliot wakes up and goes to class. She works through the day attending online classes until 3:15 p.m. and then leaves to go to work for the night, with her shift beginning at 4 p.m. Then she comes home to do homework and stays up as long as she needs to in order to finish all of the school work that she can. Then she wakes up and continues to try to balance her school work for the rest of the week. She struggles to get all of her work done and often does not get enough sleep throughout the week.  
It is common for college students to have part-time and sometimes even full-time jobs. With books to acquire, loans to pay back, tuition costs and rent to pay, a job for a college student may feel like a necessity. However, having the time to do homework, attend classes and go to work can be challenging.  
"The days I work I don't make it home until about 1 a.m. so getting sleep is a tough job," Cal U junior Lexia Rickert said. "I usually have to nap during the day."  
Rickert, who is a server at Eat'n Park, also said that on the days she works she does not have time to do homework and is constantly trying to get it all done during her free time and on her days off.  
Other students share a similar experience and struggle trying to effectively balance getting all of their work done. 
Cal U senior Kolton Rush said that although he manages to get his work done, he constantly feels rushed and does not feel that he's doing his best work.  
"I do not get enough sleep at all and on average I'd say I get about six hours of sleep," Rush said.  
But if students are struggling to put out their best work and get enough sleep, why do they continue to try to find jobs? 
"I work during the semester to have money for my bills every month," Elliot said.  
Elliot also said she is thankful that she does not have to work as much as she used to. This semester she is only working two days a week, usually only Tuesdays and Thursdays. She was able to find more balance this semester between work and school by having her weekends off.  
Elliot also said she enjoys her current job more than previous ones because she works at Falcons Gymnastics as a gymnastics coach and really enjoys doing it.  
"I work to have an income for myself," Rickert said. "I get anxious about not having enough money, so I just ensure I do by working when I can."  
Rickert expressed that she lived solely with her mother until moving to college and that she "knows the value of a dollar" due to how she grew up. Her anxiety about money comes from remembering times growing up when "things were really tight" and she expressed that she fears she will be in a similar situation, especially after she graduates and has to pay back her student loans.  
Rush works five days a week at his job at Fine Wine and Good Spirits. He said he has lived on his own for the past few years because he is not close with his family. He discussed how he supports himself and his dog. 
"I work to pay for rent, school and to put food in my mouth," Rush said. "Basically to live is why I work."