"The Haunting of Bly Manor" A look at Netflix's scary new web series
With Halloween being right around the corner, it is time to get in the spirit and watch anything and everything spooky. So, grab a blanket, your favorite snack, and maybe a friend's hand, and beware of Netflix's new scary web series, "The Haunting of Bly Manor."
First released on Oct. 9, "The Haunting of Bly Manor" is an American supernatural horror drama web television series, created by Mike Flanagan for Netflix. It is the follow-up series to "The Haunting of Hill House," which was released two years ago in 2018, and is the second entry in "The Haunting" anthology series. "The Haunting of Bly Manor" is loosely based on James Henry's 1898 novella, "The Turn of the Screw."
"The Haunting of Bly Manor" consists of nine episodes that will be sure to scare the socks off of anyone. This series features some returning cast members from "Hill House" including Henry Thomas, Victoria Pedretti, Oliver Jackson-Cohen, Kate Siegel, and Carla Gugino.
For those who remember the first series, "The Haunting of Hill House," is loosely based on Shirley Jackson's 1959 novel of the same name. The plot alternates between two timelines, following five adult siblings whose paranormal experiences at Hill House continue to haunt them in the present day and flashbacks depicting events leading up to the eventful night in 1992 when the family fled from the mansion.
The plot of "Bly Manor" is when a young woman, Danielle "Dani" Clayton, is hired by a man to watch over and take care of his niece and nephew, after they fall into his care, at the family country house, Bly Manor, right outside of London, England in the late 1980s.
"Bly Manor" may be the follow-up series to "Hill House," but it is considered a standalone story and there would be "no dramatic link between 'Bly Manor' and its predecessor."
Each episode is connected to the last and when the screen fades to black at the end, you will definitely hit the "next episode" button on the screen. Before you know it, you will have binge-watched the entire series and will have to wait for the next series to be released.
Something is learned from each character during each episode. The tense, ominous atmosphere is what draws people in and leaves them craving more. (I cannot disclose any information about the episodes because I do not want to spoil anything for anyone that has not watched it yet)
This series is a perfect balance of horror and drama and definitely makes it a must-see show during the spooky season!
About the Writer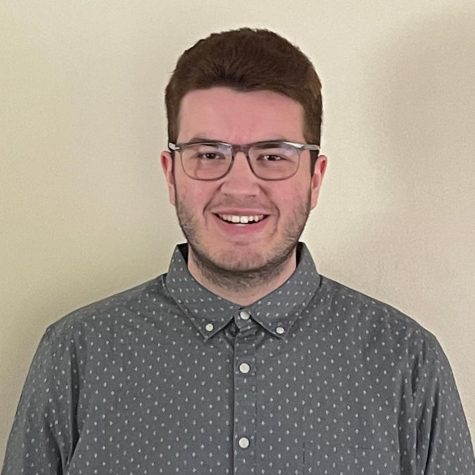 Tom Caton, Editor in Chief
Thomas "Tom" Caton is returning as the Editor-in-Chief of Cal Times for the 2020-2021 school year! Tom is ready for another fun year with the Cal Times.

Tom...