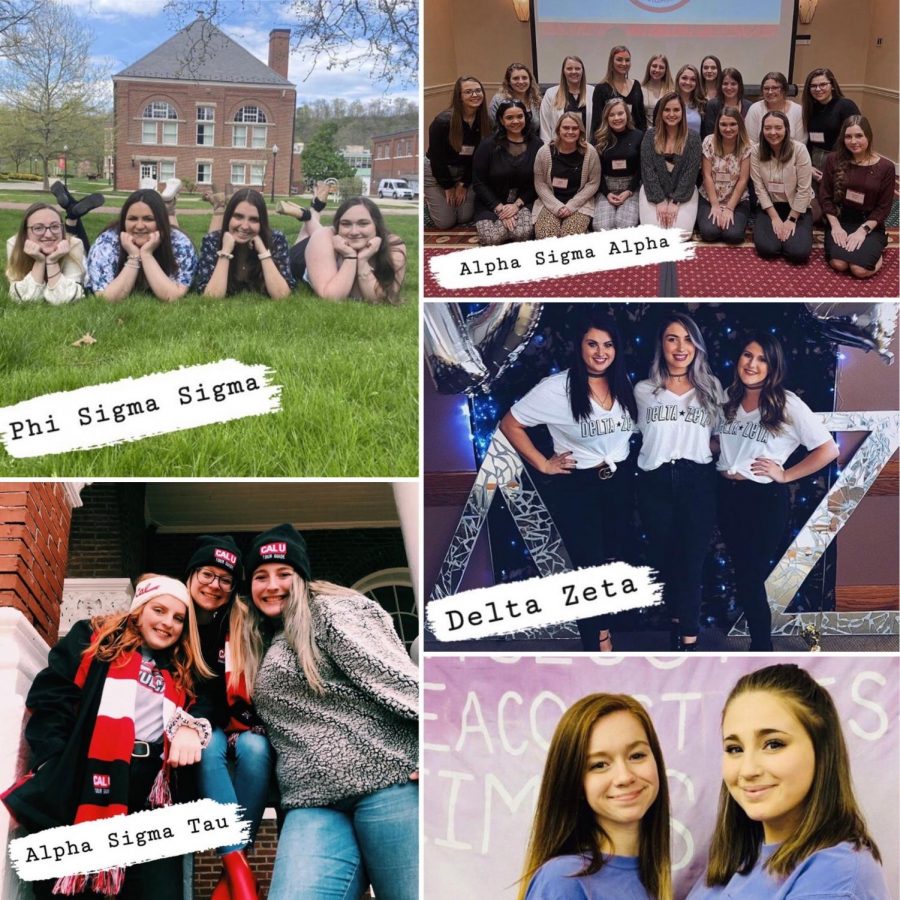 Cal U Panhellenic
Interested in sorority life at Cal U?
Join us for Meet the Sororities TONIGHT, Thursday, Aug. 27, at 7 p.m. (Register HERE to save your spot for this Zoom event).
It's not too late to register for sorority recruitment!
Click HERE to register!
Questions? E-mail: [email protected]
*You must have successfully completed a minimum of 12 college/university credits (not earned while in high school) and have an overall grade point average of 2.50 or higher to be eligible to join a sorority. Please note that some organizations require an overall grade point average above the University-required 2.50.
SORORITIES PARTICIPATING IN SORORITY RECRUITMENT: Alpha Sigma Alpha, Alpha Sigma Tau, Delta Zeta, Phi Sigma Sigma, Sigma Kappa.