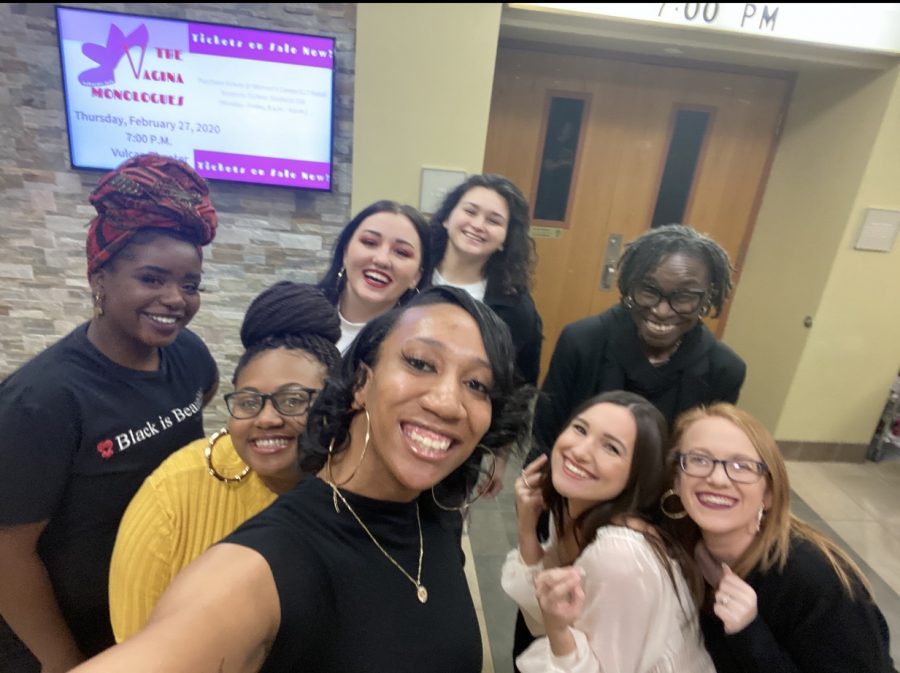 On February 27th the Women's Center at California University of Pennsylvania put on its 17th annual production of the Vagina Monologues, written by Eve Ensler. This event took place at the Vulcan theatre at 7 p.m. with $5 admission for all students and $10 for non students.This event was an hour and 30 minutes long.
The funds raised by ticket sales for the show at Cal U are donated to a local rape crisis center and also helped fund the creation of comfort kits for those who are seeking medical assistance at the hospital after a sexual assault. The cast of this year's Vagina Monologues included Selena Montijo (Junior), Rynira Elam (Senior), Marnie Hall-Martin (Counselor/Instructor for TRIO Upward Bound), Katlyn Furlong (Senior), Hannah Burns (Senior), Rebecca Barnhart (Residence Hall Director), Easton Brown (Junior), Sheleta Camarda-Webb (Associate Director of OnCampus Living / Director of Multicultural Affairs), and Veonna King (Sophomore).
Hannah Burns is 22 years old with a major in secondary education. Burns was the director of the monologues and also works at the women's center as a work study. Burns also has done the play once before, as the director Burns would communicate between all the other women and make sure everything about the monologues was organized up until the show ended.
"That's the most empowering part is performing it, says Burns when describing her favorite part."
Easton Brown is 21 years old with a major in business administration who also participated in the monologue. She describes how much she enjoyed being a part of the play, and the "visual content."
"Absolutely I would do it until I graduate, " says Easton when asked if she would do it again.