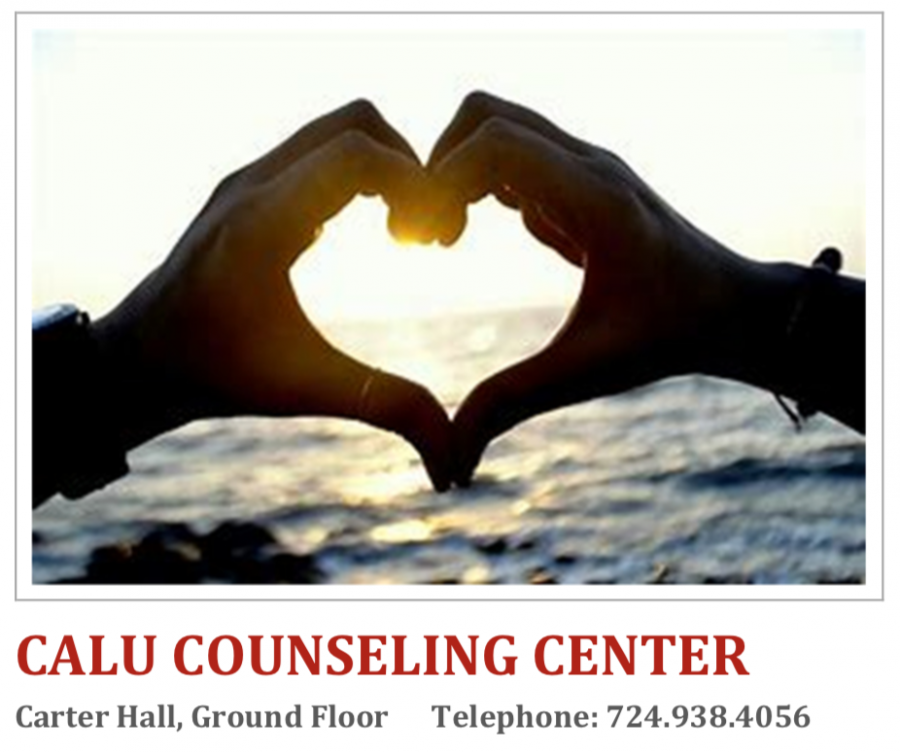 Cal U Counseling Center
The Cal U Counseling Center remains committed to supporting student emotional well-being and resilience. Due to the Covid-19 response, the Cal U Counseling Center will adjust its operations until the remainder of the spring term. Further changes may be required as Cal U and PASSHE directives change. At present, the center is not open to in-person counseling appointments or walk-in service requests. Group therapy will be suspended during this time period. Group members with questions may reach out to their group facilitator via email.
The Cal U Counseling Center will be accessible via email and telephone for scheduled consultations and ongoing therapy appointments. We can also assist with finding a therapist or mental health resources close to your current location. If you would like to schedule a consultation, please contact us at 724.938.4056 or one of the following faculty counselors:
Jayna Bonfini, PhD – [email protected]
Quiana Golphin, PhD – [email protected]
Dawn Moeller, PhD – [email protected]
If you need support in the moment, we encourage you to call your county's crisis line or 911. A complete list of county crisis lines is located in the link below. https://www.cor.pa.gov/Documents/PA%20County%20Crisis%20Contacts.pdf
Additional crisis supports include:
National Suicide Prevention Lifeline: 1-800-273-8255
Crisis Text Line: Text START to 741-741
A trained crisis counselor will receive the text and respond quickly. This service is not sponsored nor supported by the University; this is a free nationwide crisis text line for anyone to use. For additional information see http://www.crisistextline.org
org: 1-877.565.8860
If you or a loved one is feeling distress related to the Covid-19 pandemic, the following resources might be of use:
Coping and Staying Emotionally Well During the Covid-19 School Closures: https://www.activeminds.org/blog/coping-and-staying-emotionally-well-during-covid-19-related-school-closures/
Coping with Coronavirus Anxiety: https://www.businessinsider.com/how-to-cope-with-coronavirus-covid-19-anxiety-psychologist-2020-2
Calming Fears about Coronavirus: https://www.npr.org/sections/health-shots/2020/03/03/811656226/pandemic-panic-these-5-tips-can-help-you-regain-your-calm
The American Psychological Association (APA) released a guide to viewing coronavirus coverage: https://www.apa.org/helpcenter/pandemics
APA also released a podcast about managing anxiety about coronavirus: https://www.apa.org/research/action/speaking-of-psychology/coronavirus-anxiety
Please take care. We look forward to seeing you in the future.