Relay for Life
September 23, 2019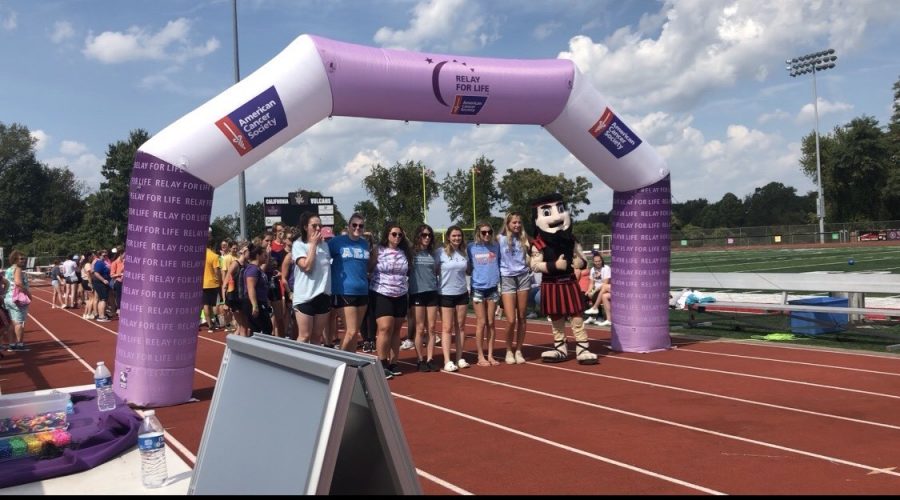 Ready, set, Relay! This past weekend CalU held their 12th Relay for Life. The event was full of games, activities, and lots of walking. There were 28 teams that registered for the event and many community members also attend in support of the cause. This year the goal for Relay was set at $10,000, all to be donated to the American Cancer Society. At the start of the event, with help from all the teams that signed up and other community members, Relay raised $12,500 and by the end of the event, the total was up to $14,000. The top teams who raised the most money were the Relay for Life Club and the CalU Staff and Friends. Top groups included Gamma Sigma Sigma and Sigma Kappa. Throughout the end of last semester and the beginning of the current semester, the Relay for Life Club held fundraisers to gain support and start fundraising. One of these fundraisers, being "Dial a Dog," where they made and sold hot dogs on campus. The money that is raised helps the Cancer Society to assist people and their families who are struggling with cancer. The American Cancer Society offers things such as free rides to and from doctors appointments, free wigs, and free nights of lodging for patients. To provide a free ride actually takes $20, while wigs are $75, and $100 for lodging.
Rachel Capar, member and treasurer of the Relay for Life Club on campus, said "It was really awesome to see our efforts pay off and the support of the Cal students and community, all for cancer support and research!" Capar also said that it was exciting to see how Relay grew this year from the past, especially last year.
The event started off with a speech from some members of the Relay for Life Club on campus as well as a representative from the American Cancer Society all explaining what would happen during the day. Throughout the event, participants were able to play games set up by organizations, like sororities and fraternities. Each organization that participated was able to pick a certain type of cancer to show their support for as well as make their own games participants could play. Participants could also jump in the bounce house, get some food from vendors, and even try their hand at the dunk tank which featured multiple people during the day. Throughout the day, participants also played games that the Relay for Life Club put on; like musical chairs and a game with a ball of plastic wrap and prizes inside.
Some other special events that took place were raffle baskets, pinwheels, and lap beads. The Raffle baskets were filled with exciting prizes like gift cards to restaurants, sports-related items, and even a fire pit. The pinwheels were a meaningful project were individuals were able to write names in memory, support, or honor of people close to them who had or have cancer. The lap beads were given to people who were walking. Everyone got one bead for every lap they walked and they were able to collect them and put them on a string so they could visually show how many laps they took throughout the day.
Participants had fun with their friends and organization members while also supporting a meaningful cause. One participant Kayla Germini, who is a junior and in Gamma Sigma Sigma, participated in her first Relay saying "My first Relay was one to remember. I'm so happy how much we as a school raised this year!" The event then ended with a silent lap around the track to signify a moment of silence for people affected by cancer.