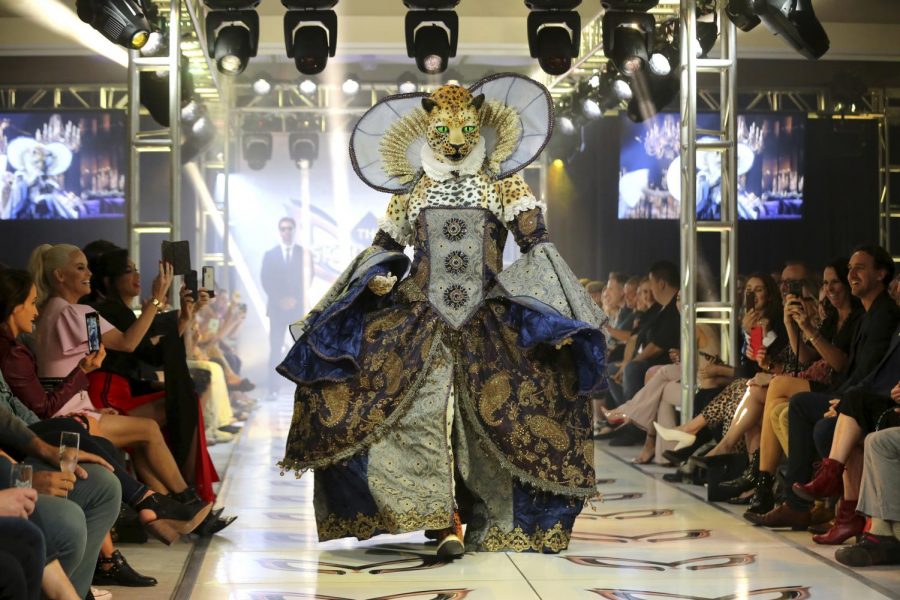 "The Masked Singer" Returns for Season 2
The unordinary singing competition where our favorite celebrities dress from head-to-toe in the most elaborate costumes is returning for its second season! This program, known as "The Masked Singer" returns to Fox on Wednesday, September 25th. Fans of this extraordinary competition all come together to put the clues together and find out who is hiding behind the mask.  
After a very successful first season, "The Masked Singer" is returning with a brand-new season and brand-new celebrities hiding behind new masks. For those who are not familiar with the concept of the show, here is a brief explanation. This reality singing competition features celebrities performing in head-to-toe costumes and face masks that conceal their identities from other contestants, judges, and the audience. Even when the celebrity talks, their voice is disguised; this competition goes to great lengths to keep the celebrity's identity top secret. The only time the voice is not disguised is when the celebrity is on stage singing. All the celebrities who participate in the competition are always trying to throw the judges and the audience off their games to confuse them. Each episode, a pair of celebrities face-off each other and sing a song of his or her choice. After the face-off concludes, the panelists and live audience vote which masked singer is safe while the loser is put up for elimination. At the end of the episode, the eliminated singer is announced and they must remove their mask to reveal their identity.  
All original judges and host are returning to the set of "The Masked Singer" when it premieres. The judges include celebrity and pop-icons Robin Thicke, Jenny McCarthy, Ken Jeong, and Nicole Scherzinger. Nick Cannon, who hosted the first season, is also returning. The identities of each celebrity are so top secret that the judges, host, and other production crew members of the show do not even know who is stepping out onto the stage. The celebrities consist of professional singers, professional athletes, authors, actors/actresses, and other famous tv, radio, or pop-icon celebrities. Right before each celebrity performs, a video package is shown and presents clues as to who is hiding behind the mask. 
Last season, which first premiered earlier this year in January, featured twelve celebrities in costumes ranging from a bee to a pineapple. Last season's winner was rapper T-Pain, who was dressed at the Monster. The runner-up was Donny Osmond, who was the Peacock, and coming in third place was Gladys Knight, who was dressed as the Bee. Not a single person knows who is going to be on this season of "The Masked Singer," but previews of the show and the costumes have been featured on the show's Instagram page (maskedsingerfox). For season two, a grand total of sixteen celebrities have signed up to be masked singers. Costume designer Marina Toybina decided to go even bigger with them this year. Although not all the costumes have been revealed, season two will include a mix of insects, animals, and mythical creatures. Some of this season's costumes include ice cream, a butterfly, an egg, a flamingo, a skeleton, and so much more! In an interview with Entertainment Weekly, Toybina stated "There's a lot more variety this year. It's visually inspiring." "We want them to be more playful on stage, like a little party. The costumers are enriched in detail, they're walkable art."  
It was announced on January 30, 2019, that Fox renewed "The Masked Singer" for a second season. Then on May 13, 2019, Fox announced that the second season would premiere in the fall of 2019 and a third season was announced, even before the second season premiered! The third season of the show will premiere following Super Bowl LIV on February 2, 2020. A show must be very popular to have a third season signed on before the second season even began filming! For the premier of the first season, almost 9.5 million tuned in to watch a new singing competition. When the final episode premiered, almost 12 million people watched. Fox is expecting the number of viewers to be even higher this season than the number from last season. 
Season two of "The Masked Singer" premieres at 8:00PM on Wednesday September 25th on Fox. This season will definitely include surprise after surprise, so there really is no telling what fans can expect. Be sure to tune in and be prepared to get out your notepad to take some notes. Also, make sure you put your thinking cap on because you will definitely need them. Get ready to play detective and figure out the clues. But overall, who will you be rooting for and who do you think is hiding behind each mask? 
"The Masked Singer" Returns for Season 2