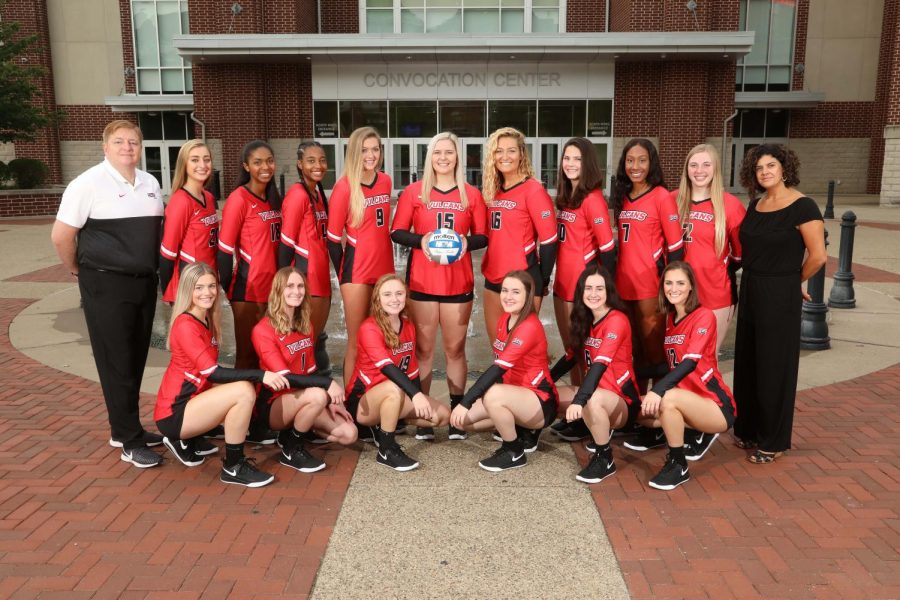 Jeff Helsel
LOCK HAVEN, Pa. (Aug. 26) – The California University of Pennsylvania volleyball team was picked to place third in the preseason Pennsylvania State Athletic Conference (PSAC) Southwest Division poll, which the league office announced on Monday afternoon.
The PSAC continues to consist of four division with a total of six teams shifting within the conference structure due to the addition of league-newcomer Shepherd. Play among volleyball teams shall be a double round-robin within three divisions, while the Northwest will conduct partial round-robin by virtue of an unbalanced 17-team league.
In 2018, the Vulcans finished the season with a 20-13 record behind a 12-6 mark in league play. Cal U earned an at-large berth and the sixth seed in the Atlantic Regional, which marked the sixth appearance to the NCAA Tournament under head coach Peter Letourneau. The Vulcans return five players that played in over 105 sets last year, including four that competed in all 33 matches.
Defending-PSAC Champion Seton Hill was chosen as the overwhelming preseason favorite in the Southwest Division with 15 first-place votes after a 26-win campaign and an appearance in the NCAA Atlantic Regional Championship match. Pitt-Johnstown collected the remaining two first-place votes to rank second behind an appearance in the quarterfinals of the PSAC Tournament. Cal U was slotted third overall with IUP rounding out the division.
In the PSAC Northwest, Gannon was selected the near unanimous preseason favorite with 16 first-place votes after a third-consecutive, 30-win season and a 10th-straight trip the NCAA Tournament. Clarion placed second and claimed the remaining first-place vote behind an appearance in the second round of the Atlantic Regional. Edinboro, Mercyhurst and Slippery Rock closed out the preseason poll in the lone five-team division.
East Stroudsburg was tabbed the preseason favorite in the PSAC Central with 15 first-place votes after a 20-win campaign in 2018. Kutztown received the final two first-place votes to rank second in the division, while Bloomsburg placed third entering its second season of competitive play. Lock Haven was picked fourth to round out the preseason rankings in the Central Division.
In the PSAC Southwest, Shippensburg tallied 14 first-place votes after an appearance in the Atlantic Regional last year. Shepherd collected the remaining three first-place votes following its first appearance in the NCAA Tournament, while Millersville was tabbed third in the poll. West Chester ranked fourth to close out the preseason divisional rankings.
Cal U begins the 2019 season at the Ashland Invitational held in Ohio on Sept. 6-7.