Local Fish Fries gear up for the season of Lent
The season of Lent has officially begun in the Christian liturgical calendar. Local fish fry eateries across the surrounding area are preparing for the crowds of people who will swim in to try and catch some fabulously fried fish sandwiches on a "Fish Friday."
For those who are not familiar with the season of Lent, it is a solemn religious observance in the Christian liturgical calendar that last for 40 days or about six weeks. The season typically begins on Ash Wednesday and concludes on the Thursday before Easter Sunday. Local churches, American Legion Posts, and restaurants are offering deals for fish.
The Tuesday before Ash Wednesday, simply known as Mardi Gras or Fat Tuesday, refers to events of the Carnival celebration, beginning on or after the Christian feasts of the Epiphany and culminating on the day before Ash Wednesday. The most famous location for celebrating Mardi Gras is New Orleans, Louisiana, where every year, a huge parade is thrown and people flock to Bourbon Street to take part in all the action. For those who celebrate the season, something is given up or fasted for the season of Lent. People usually abstain from all or some kinds of food or drink as a religious observance. Fasting is known to have certain benefits; the belief that it benefits our health. A number of studies have suggested intermittent fasting has numerous health benefits, including weight loss, lower blood pressure and reduced cholesterol.
There are many questions to why fish is consumed on Fridays during the season of Lent. Trying not to get too religious in this article, those who take part in Lent abstain from meat on Fridays. Some individuals even abstain meat on Fridays year-round. According to Sister Elaine Berkopec with Ursuline College, Lent is a "special penitential season, Catholics again are to abstain from meat on Fridays and on Ash Wednesday as a penitential practice." However, people tend to debate on why fish is not considered meat during Lent. Many give up meat on Friday and turn to fish. According to the United States Conference of Catholic Bishops, abstinence laws say meat is considered something that comes only from animals that live on land, like chicken, cows, sheep or pigs.
So, what is a fish fry? A fish fry is a meal containing battered or breaded fried fish. Fish fries have become very common in the midwestern and northeastern regions of the United States. For all of us living here in California and the other surroundings boroughs of Brownsville, Hiller, Coal Center, and other towns, many local fish fries are popping up around the region. For a complete list of local fish fries around us, please log onto KDKA's website for their 2019 Fish Fry Guide. Also, be aware that prices vary at each fish fry, so plan accordingly. Information about most fish fries can simply be found online.
Easter Sunday is about a month away so there is plenty of fish to go around. Fasting for the season of Lent is not easy, but I definitely know all of us are looking forward to the goodies and other treats that await us on Easter. We are most certainly looking forward to all the chocolate and other candy we hope to find in our Easter baskets that morning. What are you waiting for? Go explore your local fish fry on the next Friday!
About the Writer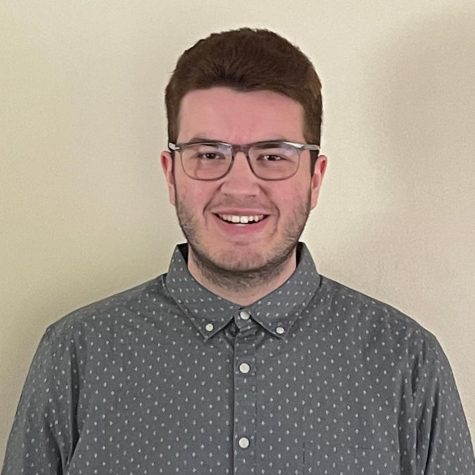 Tom Caton, Editor in Chief
Thomas "Tom" Caton is returning as the Editor-in-Chief of Cal Times for the 2020-2021 school year! Tom is ready for another fun year with the Cal Times.

Tom...