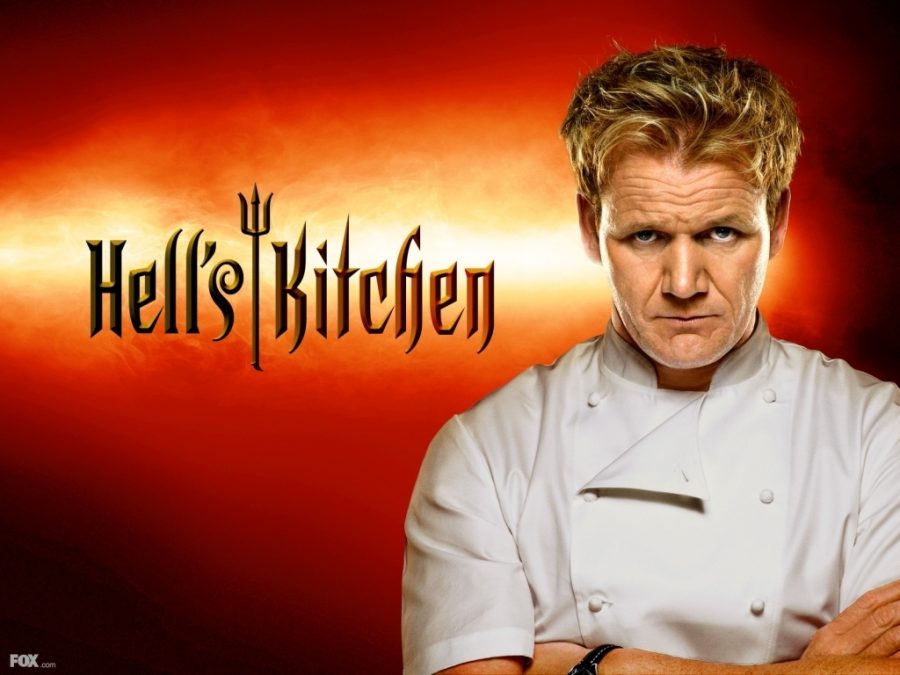 Everything has a boiling point, water, gases, metals, and even people. Chef Gordon Ramsay is known for having a very high boiling point and having high expectations and exquisite taste for food, Things will be hotter than ever before because Hell's Kitchen has returned for season 18 on Fox.
This is the eighteenth season of Hell's Kitchen and Chef Ramsay is turning up the heat even more. For the first time in the history of the show, Ramsay is introducing this season as rookies versus veterans. Eight newbies and eight veterans step into Hell's Kitchen to battle each other for the grand prize. For the first time in Hell's Kitchen history, the winner of season 18 will win the biggest prize ever offered. The winner will receive a position as executive chef at Gordon Ramsay Hell's Kitchen Restaurant at Caesar's Palace in Las Vegas, Nevada. This will also be the first since season one to not begin with men on the blue team and women on the red team.
The series premiered on Friday September 28, 2018, and the program will air every Friday at 8:00PM on Fox. The rookies consist of three women and five men ages 28 to 39. The veterans consist of five women and three men and some of our favorite veterans from season six to season sixteen have returned to claim the title of Hell's Kitchen.
In the first episode, all sixteen chefs arrive to the restaurant. After half of the chefs explain their credentials, the other half reveal themselves to actually be returning chefs from previous seasons, much to the rookies' shock. It was then that Ramsay revealed that for the first time, he would be pitting rookies versus veterans, with the rookies cooking in the red kitchen under Sous Chef Christina, and the veterans cooking in the blue kitchen under Sous Chef Jocky.
Hell's Kitchen always presents challenges to the chefs in every episode. After each challenge, the winning team is rewarded while the losing team faces a grueling punishment in the restaurant. In the first challenge of season 18, the rookies won the challenge and got to celebrate by eating dinner at the Charcoal restaurant in Venice Beach, CA. The veterans endured punishment by deshelling thousands of sunflower seeds and detailing mushrooms for opening night of dinner service.
On the second day, Chef Ramsay instructed all chefs to meet him in the dining room. The teams were greeted to a Scottish funeral that's held in the dining room. As Ramsay was about to reveal someone near and dear they were saying goodbye to, the episode ends on a cliffhanger.
Fans are very excited that Hell's Kitchen has returned for another thrilling season. One can only know what tricks Chef Gordon Ramsay has up his sleeve for this season. We will all just have to tune in on Fridays at 8:00PM on Fox!