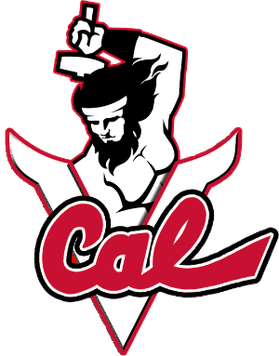 California University of Pennsylvania hosted the Carnegie Darlet company on March 27 to discuss the university's rebranding plan.
Cal U announced plans to rebrand their logo and their identity back in the fall semester. The university has been working closely with Carnegie Dartlet, who has reached out to students, faculty and staff for opinions on what the new logo and identity of university should be.
President Jones said that the new identity and logo will help the university with enrollment and admissions, but "also goes beyond that."
"A university's brand is more than a logo or tag line," Cal U of PA President Geraldine Jones said at the event. "We asked them to help us define who we are and what we do."
Jones called the process "gradual."
"In the months ahead, you will see a change in how we talk about the university," Jones said.
According to Carnegie Darlet representative Dave Viggiano more than 260 members of the campus community took part in 11 different workshops.
Viggiano did not have a logo to reveal, but said that the process will still continue to make the end product correct and worth it.
The method that Carnegie Dartlet has been using to create the new identity and logo is driven, personality workshops, platform workshops, competitive audits and perception research.
Viggiano stated that the workshops look at three different personalities: archetypes, traits and faults.
The archetype study showed that Cal U is 38 percent resilient and tenacious, 34 percent supportive and selfless and 17 percent cheerful and enthusiastic.
Despite wanting to show the university in a positive light and manner, Viggiano noted that every university has their faults. Currently, he used words like "forward-thinking, ethical, inclusive and collaborative" as words that don't describe Cal U — currently.
However, Viggiano noted that he is working with his team to change that.
"We really want to get something authentic of who you are," Viggiano said. "We are at a critical moment in this collective effort."
The big reveal turned out that the logo wouldn't be revealed — but that the identity is almost finished. The project is still in development, and Carnegie Dartlet is relying on students, faculty and staff to help shape the new logo and identity.
Carneige Dartlet then introduced Bethany Talbert, an employee of the company, to discuss the colors that describe Cal U; these colors are not officially the new colors of the university.
Talbert explained that Cal U resembles the brown color because due to being resilient, competitive, proud, dedicated, practical and persevering; purple because Cal U is empowering, collaborative, supportive, inclusive and caring; and red due to being enthusiastic, inspiring, passionate, experiential, dynamic and energetic.
Viggiano then took the stage again to thank Talbert and explain that the next process includes platform training, logo and brand standards and student persona research.
"This is just the very beginning," Viggiano said. "The hard work starts now."
Carnegie Dartlet is partnered with Google Partners, Semcasting, NAGAP, the Council of International Schools, Blue Conic, Fire Engine Red, Recrue Media, Evolving SEO, Higher Ed Pathways and Barbara Coward Enrollment Strategies.