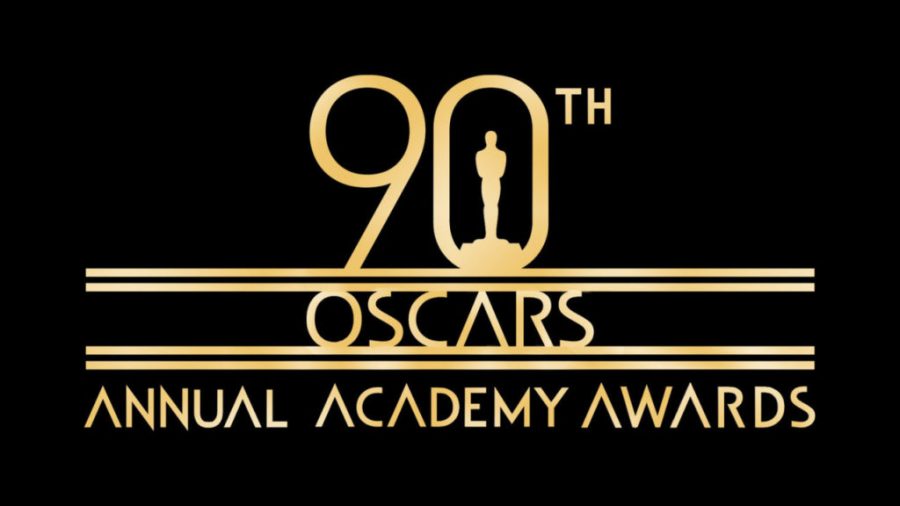 March 4 marks the 90th annual Academy Awards.
This year, movie fans see more nominations for black actors and actresses than we have in the past two years, which helped the Academy of Motion Picture Arts and Sciences avoid backlash from #OscarsSoWhite, a hashtag used to protest the underrepresentation of minorities in the Oscar nominations.
While the nominations for black actors and actresses have increased in the past two years, individuals promoting #OscarsSoWhite pointed out that Asian and Latino actors this year were snubbed for nominations.
First posted on Jan. 15, 2015, #OscarsSoWhite was coined by blogger April Reign. She immediately posted the hashtag after the nominees for the 2015 Academy Awards were announced, and she noticed that all the lead and supporting categories were exclusively white actors and actresses.
While talking to MTV in an interview about the significance of the hashtag, Reign said, "It's not because there's a lack of quality films that star or feature people of color, that's not the issue. There was an article in The Atlantic recently which indicated who the Oscar voters are. They are 94 percent white, 76 percent male, and the average age is 63 years old…and they might not be as interested in seeing 'Selma'"
For 2015, or the movies for the 88th Academy Awards, all 20 nominees in the lead and supporting categories were white, which hasn't happened since 1998.
In the director category, however, Mexican film director, producer and screenwriter Alejandro Gonzalez Iñárritu won another Oscar in Best Director for "The Revenant." 2016 and the 89th Academy Awards featured nominees and awards from black actors and actresses than the previous years. Awards went to the extremely successful "Moonlight," taking awards for Best Picture and Best Writing Adapted Screenplay.
Mahershala Ali won Best Supporting Actor for his role in "Moonlight," and Viola Davis won Best Supporting Actress for her role in "Fences." It is fair to say that, despite these successes, they were overshadowed by "La La Land," which took five Oscars home.
This year's nominations feature even more black actors, actresses, directors and producers in its nominations in major categories. Jordan Peele's wildly successful "Get Out" is up for Best Picture, and Daniel Kaluuya's role in "Get Out" is nominated for Best Actor. Denzel Washington is nominated again for Best Actor in "Roman J. Israel, Esq." In the Best Supporting Actress category, Octavia Spence is nominated for her role in "The Shape of Water," and Mary J. Blige is up for her role in Netflix's "Mudbound."
But for Latino and Asian actors and Actresses, the nominations are slim.
On Feb. 1, the National Hispanic Media Coalition tweeted, "@NHMC is planning two protests before the Oscars. The first will be Feb. 5, during the Academy's annual Oscar Nominees Luncheon. This is important and will send a powerful message." The tweet also featured an article from the Miami Herald titled, "It's time for Latinos in Hollywood to Claim the Spotlight."
The NHMC posted more tweets about protesting the Academy Awards and promoting more Latino actors and actresses. For this year's nominations, no films with Latin stars were in contention for Oscar nominations.
However, a Mexican animated film and a Mexican director are nominated in their respective categories. Prolific and successful director Guillermo del Toro takes a nomination for Best Director for his film, "The Shape of Water," which has nominations in 13 different categories. Disney's animated movie, "Coco," draws upon Mexican culture, and features an all-Latino cast. The film is nominated for Best Animated Feature.
It is a similar story, if not worse, for Asian actors and Actresses, as there are no Asian nominations for any major categories. Many, including actress Constance Wu, said that Hong Chau should have been nominated for her role in Downsizing, where she gave a strong performance as a Vietnamese refugee.
In general, Hollywood and the Academy have been attacked for misrepresenting Asians in modern films, and for the whitewashing of Asian culture in film. The most recent case of this was casting Scarlett Johansson for the lead role in "Ghost in the Shell," a film adaptation of the popular Japanese manga.
This isn't the first, or even most recent, protest of the Academy Award's bias towards minority actors and actresses. On March 27, 1973, legendary actor Marlon Brando won Best Actor for his role in "The Godfather." Instead of him stepping up to receive the Oscar, Native American actress Sacheen Littlefeather stepped up on stage and announced that Brando is refusing the Oscar as a sign of protest towards Native American portrayal in film.
While there is an increase of minority actors and actresses taking home Oscars each year, there is still more room for Hollywood and the Academy to appropriately judge and decide its nominations, especially when there is evidence of bias and certain procedures followed by the Academy.