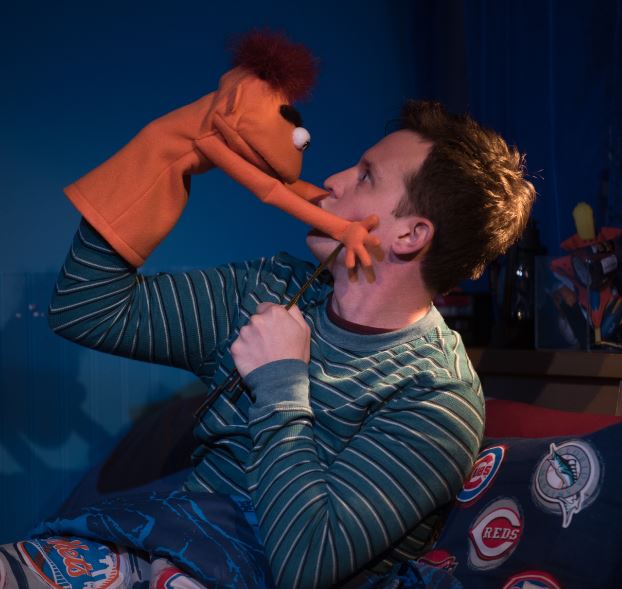 Justin Merriman
It is not everyday that students are able to meet someone who is currently furthering their career in the same field that those students are currently aiming to achieve. Last Friday students had the opportunity to listen to Nick LaMedica talk about his experience while performing as the lead role (Jason/Tyrone) of Hand to God at the City Theatre in Pittsburgh.
Hand to God takes place in current time inside of a church basement in the town of Cyprus, Texas. The main story follows Jason (played by LaMedica) and his mother who are coping with the death of Jason's father. Jason's mother, Margery, starts a puppetry group at the church and tries to get Jason and the other members involved. After joining this group Jason's puppet, Tyrone, tries to take on a life of his own when he takes control of Jason's hand.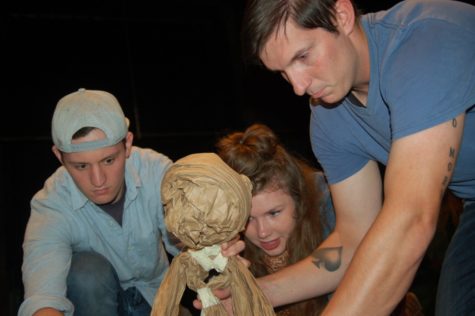 LaMedica expressed that their marketing team categorizes this show as "R rated for raunchy and riotously funny." He continued with saying that those in attendance should be prepared to "have some fun and to hear and see some things that they really don't expect."
Since LaMedica is very used to playing sweet roles where his characters would say something along the lines of "as long as you're happy", he is very excited to be able to play such a fun role where he gets to play both the part mentioned above as Jason and the complete opposite part as Tyrone.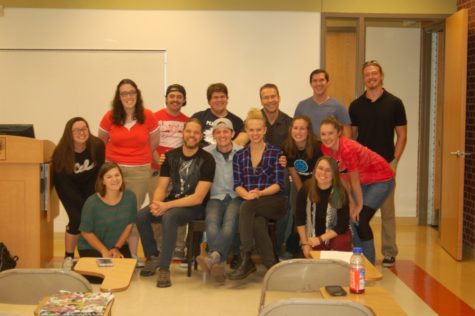 Before beginning his professional career, LaMedica studied at Marymount Manhattan where he then earned his Bachelor of Fine Arts through their Acting and Musical Theatre programs. He stated that he enjoyed the diversity of the program and the fact that his school was in New York.
"My professors were working professionals, people with actual hands-on and current experience with what is actually going on in the world. You have this great research opportunity because you're like what is expected of me, what is the level that I expect to be at, where should I be performing at and all I have to do is hop on the subway and I can go see: okay, that's the bar and that's what I'm going for. It made it so informative." LaMedica shared.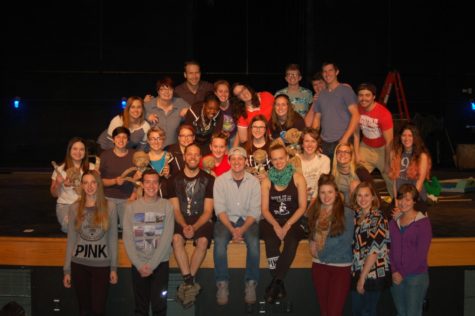 While here at Cal U, LaMedica also offered a workshop for students to attend where he taught the principles of puppetry and allowed students to make their own puppets out of paper. Following that, he taught the students how to move the puppets using three people based off of the Japanese puppetry style called bunraku.
For any students looking for advice, LaMedica stated, "It can be really easy when you're really passionate about something to have just a laser focus on that thing but what I encourage, especially because the younger you are the more plastic your brain is, try lots and lots of things because within the professional world, as it's developing now, actors are being asked to do a wider and wider array of things. … I guess I say follow your passions, whatever they are, because none of them are going to hurt you as an actor and they're just going to make you more interesting as a person and more interesting as a performer so you're going to be able to bring another perspective, idea, or approach to something.".