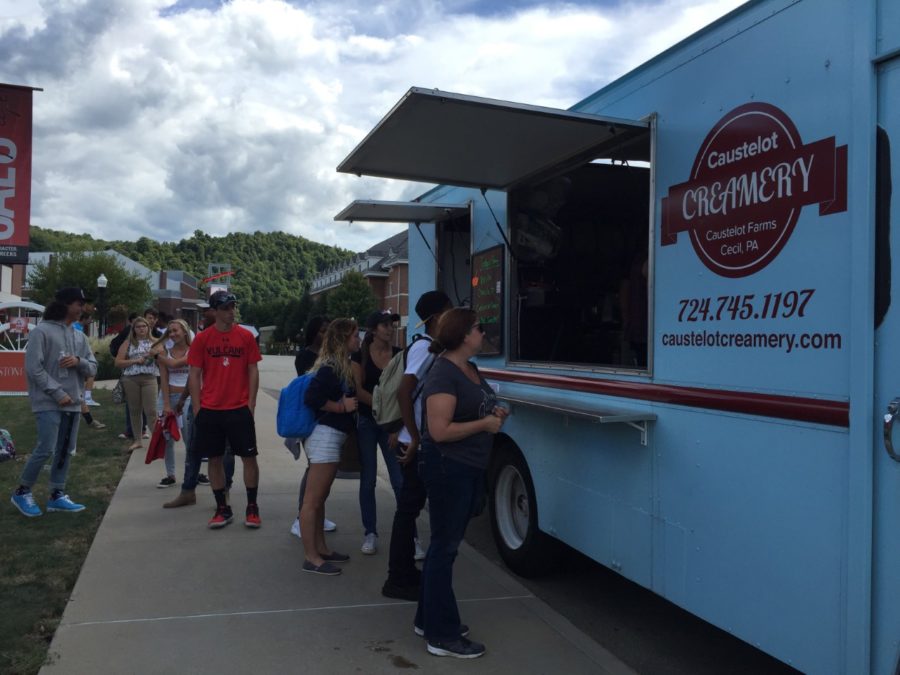 Jessica Crosson
The students of Cal U were in for a sweet treat when the Caustelot Creamery ice cream truck parked right in front of Keystone Hall today. Members from the Student Activities Board and Michael Wertz, the owner of Caustelot Creamery, worked hand in hand inside of the truck hand-making and scooping free ice cream for the lucky first 125 people that got in line.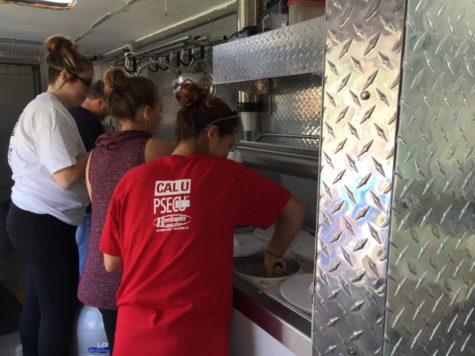 Jessica Crosson
Students were able to choose between four different flavors: chocolate, vanilla, salted caramel and cookies and cream. Salted caramel was the first of those flavors to run out making it a clear fan favorite.
"The salted caramel was so good" stated sophomore Dustin Johnson. "I never had handmade ice cream before and this was delicious."
The ice cream truck opened up at 1:00pm and was out of ice cream by 2:30pm. Many students enjoyed being able to enjoy a nice sweet treat for free to kick off their long weekend. The Student Activities Board also used this event to advertise for their first Funny Freaking Friday of the school year. Comedian, Regina DeCicco, will be performing inside of the Vulcan Theater tonight at 7:00pm.