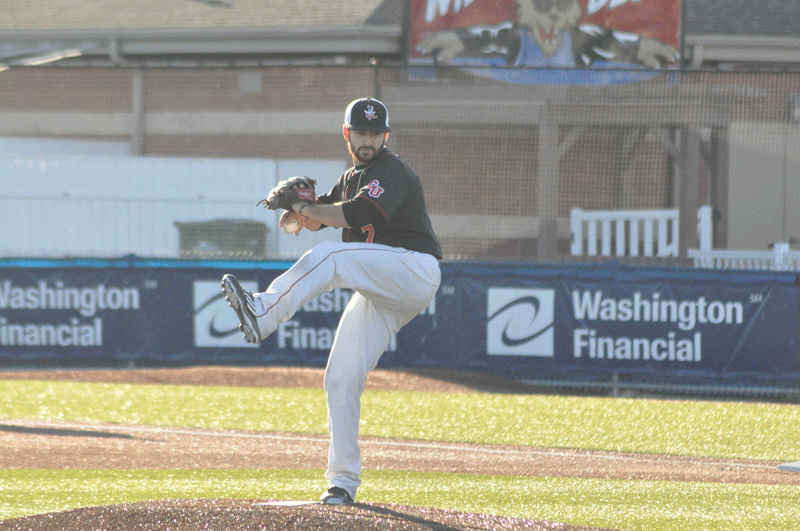 Matthew Kifer/Sports Information
After California wrapped up a double-header this past Sunday against Clarion, it seems as though the young Vulcans baseball team is coming together and hitting their strides perfectly. A team in which boasts seven freshmen on their roster, the upperclassmen on this team have certainly stepped up and helped build the confidence in the younger players.
Coach Mike Conte, the head coach for the Vulcans Baseball team for 20+ years, has a lot of faith in his young team, mentioning that, "This team is hardworking, has a positive attitude and is excited to see what they can achieve this season."
Along with their 11-9 record thus far, this Vulcans team is 7-1 at home, which is an important statistic, being that they play at home 16 more times before the season concludes.
"One thing that I have been very impressed with is the senior player's leadership and their willingness to spend time with younger players and help them adapt to the college game," said Conte. "The relationships that you build with these young athletes, and coaches make it rewarding to see them succeed on or off the field."
Being that David Marcus has been sidelined with an injury for the majority of the season, his absence allowed for other players on this talented team to step up and contribute to their team's success. Danny McGrath has started in all 20 games for the Vulcans and is helping his team with a .333 batting average, along with 23 hits. Chris Wastchak is also continuing his success from last season, with a .310 batting average and 14 RBI's on the season.
Mick Fennell, in his last season as a Vulcan, has helped this team get back on the winning side with 26 runs in his name, along with 6 home runs. Fennell's six home runs puts him just one shy of last season's total and his production is one of the top reasons why this team has been turned around.
The Vulcans will host Gannon University on April 2 for two games. The first game starts at 1 p.m. and the second game starts at 3:30 p.m. The next weekend, the team will host Slippery Rock University on April 9 at the same times.