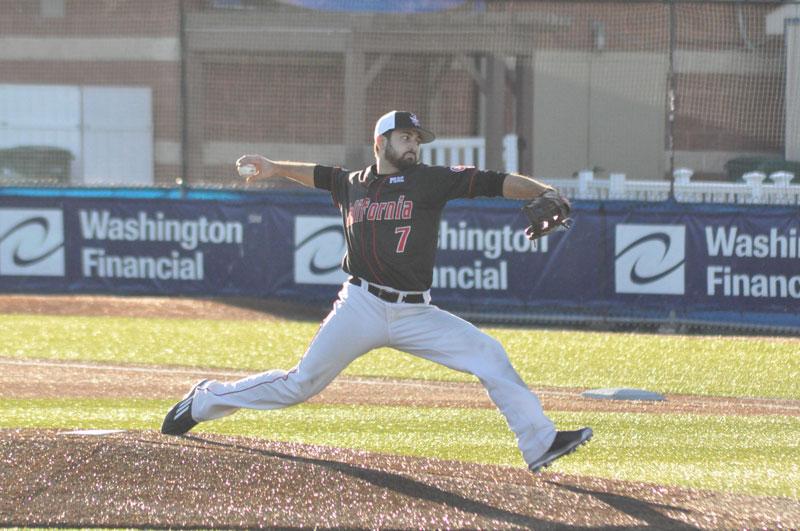 Matthew Kifer/Sports Information
As the weather heats up, and the sun comes out, the California University of Pennsylvania baseball team starts to prepare for the new season ahead of them. Looking to continue their streak of five years with a winning season, the Vulcans are showing no sign of letting up in the scoring column.
Mick Fennell and David Marcus are entering their senior season, one in which should be an explosive season for both, being that last season was remarkable. Fennell and Marcus combined for 100 of the teams 314 runs, as well as 22 of the teams 50 homeruns. Apart from the offensive side of a strong Vulcans team, the pitching dominance from Jack Dennis helped to keep California in a few games this past season, against Seton Hill and IUP. His ability to limit the amount of runs given up with 48 strikeouts on the season helped his team to a 25-22 record in 2015.
Will Kaufman provided consistent defense as a catcher, with 148 outs attributed to him. Being that this team has a lot of seniority, many of the players have created a bond with one another, pushing everyone to step up and help the team. Players who have yet to make a mark on the team such as Brandon Warner and Kristian Webb are going to have to step up this season, in order to make a contention for starting roles next season.
Coach Mike Conte continues his storied career at the head of a Vulcans team that is sure to impress each and every year. Earning the title of NCBWA Atlantic Region COTY award in 2010, he prides himself in winning and doesn't plan on stopping.
With a team as experienced as the one he has in the 2016 season, look for names such as Mick Fennell and David Marcus to take control of the team and lead them to another great season.