2015 Vulcan Football senior class one to remember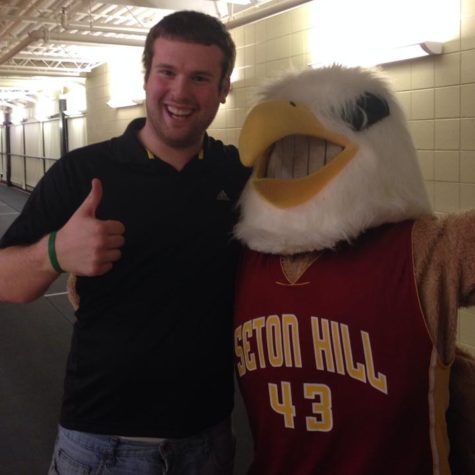 More stories from Matt Hagy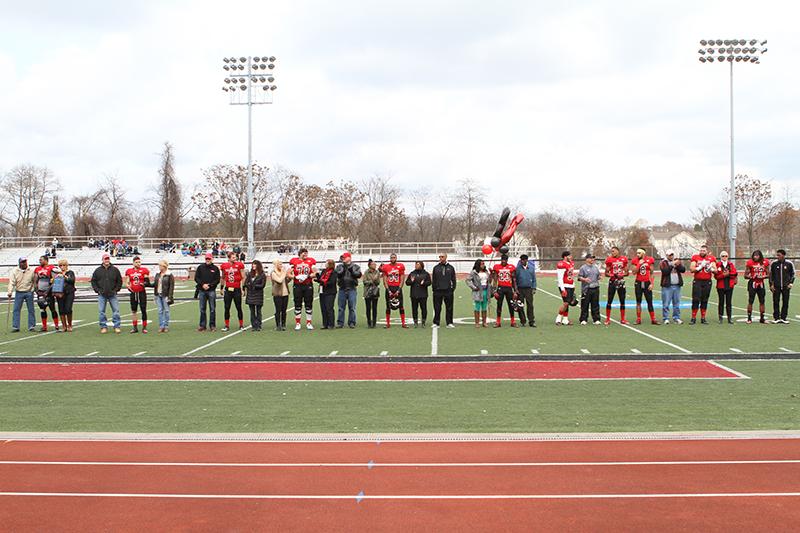 Nine California Vulcan Football seniors said goodbye to Adamson Stadium this past Saturday as the Vulcans played their final home game of the 2015 season against the Mercyhurst Lakers. The names included: quarterback James Harris, running back Derrick Fiore, offensive lineman Grant Jones and Jeremy Seaman, wide receivers Kowan Scott and Devin Lomax, defensive backs Chaz Veal and Josh Page, and defensive lineman Errol Brewster. The senior class was sent out with a 31-21 win which was also the first time any of these seniors knocked off the Lakers. Going in more depth with this senior class shows some of these players making an impact since they stepped foot on the team. Most notably was Kowan Scott.
   Scott established himself as the top deep threat his freshman year and has continued to terrorize defenses ever since. His first collegiate game came on the road in 2012 against the defending PSAC champion Kutztown Golden Bears. The Vulcans were on the verge of completing a catastrophic meltdown after leading the Golden Bears by 27 points at one point. Down 45-41 with just over a minute to go in the game, Kowan Scott using his state champion track speed, hauled in a 39 yard touchdown pass to stun Kutztown and give the Vulcans a 48-45 win. A star was born that day in Kutztown and Scott would use the next three seasons to pile up receiving yards to put him within striking distance of the Vulcans all-time record for receiving yards in one career. Scotts saved his best season for this year as he looks to surpass his career high 897 receiving yards a season ago while establishing a new career high for single game receiving yards against Gannon with 151.
     Entering the final regular season game, Scott just needs 9 more receiving yards to break Perry Kemp's all-time receiving record at Cal. The pair of senior offensive lineman the Vulcans have helped solidify the offensive line for this season and show vast improvement this past month. Grant Jones will only play one season for the Vulcans as he transferred from Division one school Liberty, but he has started every game this season for the Vulcans as has Seaman. Seaman has been a Vulcan every season in his collegiate career even starting five games his freshman season. Like Jones, Errol Brewster will only play one season for the Vulcans but has played in the PSAC his entire collegiate career. After spending his first three seasons at IUP, Brewster has been a force for the Vulcans defensive line with a career high seven sacks so far along with nine tackles for loss.
     Staying on defense, Chaz Veal has established himself as one of the more reliable defensive players on the Vulcan team. Veal has seen decent playing time since his freshman season with appearing in every game every year except last where he missed two games due to injury. Veal has seven career interceptions with six of them coming the past two seasons. Veal's shining moment came in the Coal Bowl last season where he made a game clinching interception in the end zone to give the Vulcans a win over the rival IUP Crimson Hawks. Then there is the senior who has played both sides of the ball in his Vulcan career, Derrick Fiore. Fiore has seen time as both a defensive back and running back, both positions he played at local Ringgold high school.
      Fiore played as a reserve defensive back his freshman season before switching to running back for the first time in 2013 where he complimented his fellow backs Jeff Knox and Nick Grissom. Fiore's best season at running back was his first season where he had two touchdowns on the ground and had his most yards in a season with 375. Fiore spent another season at running back then began this season back at defensive back but was switched back to running back after an injury to Nate Goldsmith. While Fiore has been a compliment back most of his Vulcan career, he has always been a reliable option and has established himself as the primary running back on third downs. For Devin Lomax and Josh Page, they have both spent their entire collegiate careers as a Vulcan and used patience to gain more playing time. This season Lomax caught his first ever touchdown pass against Seton Hill and Page is on pace to set a career high in tackles for a season.
    This leaves us with the quarterback, James Harris. Harris came to the Vulcans in 2013 after playing three seasons of baseball at Wake Forest and won the starting job over then starter Cody Schroeder in early October after not playing football since his senior year of high school in Etowah, Georgia. Harris steadily led the Vulcans to four wins which set up his career junior season in 2014 where he went over 3,000 yards and finished in the top 5 in the PSAC with 24 passing touchdowns. Harris also set the single game passing yard record last season against Mercyhurst with 473 and four touchdowns. In his final season expectations were high and Harris has had his ups and downs in 2015. Twice he has finished with no touchdowns and three interceptions but regardless has held his own and has a chance for another 3,000 yard season with 20 plus touchdown passes. The one thing this senior class has never experienced is a berth in the NCAA playoffs and also a PSAC west title and PSAC championship appearance. The PSAC things will not happen, but there is still a chance heading into the final weekend the Vulcans could make the NCAA playoffs. Needing a win over Lock Haven and some help, this senior class has a chance to play in the postseason for the first time since 2011. It would be a great reward for a senior class while small, has helped keep the winning tradition at Cal that has been going on for the past decade.
About the Writer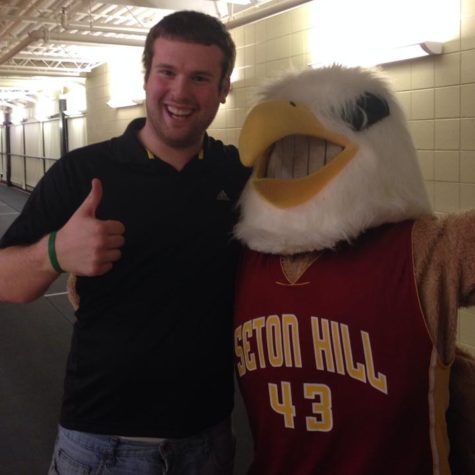 Matt Hagy, Sports Editor
Matt Hagy was a writer and sports editor for the Cal Times newspaper before his graduation in the Fall of 2015. Matt was also involved with CUTV and WCAL.